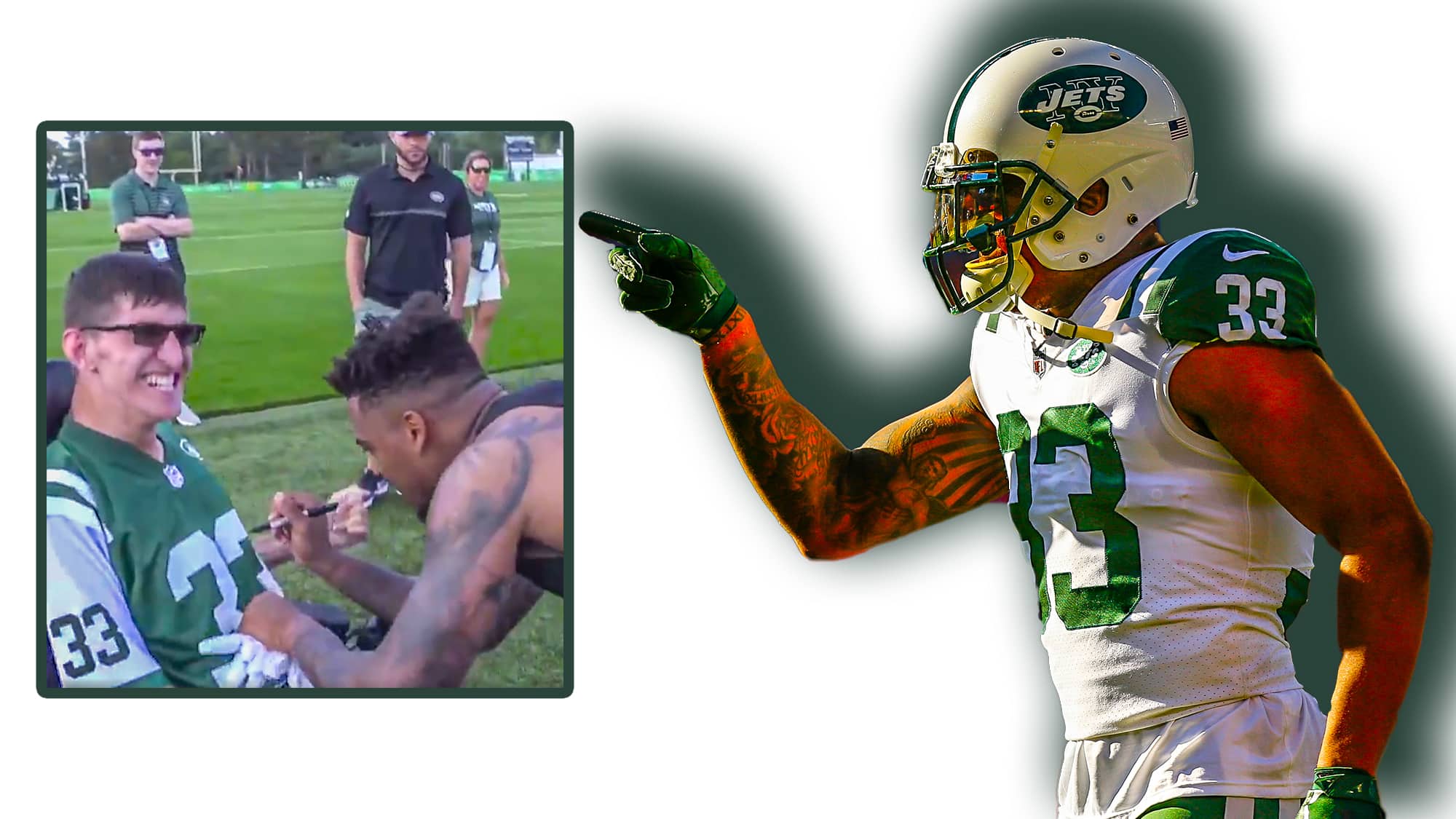 New York Jets stud strong safety Jamal Adams makes a fan's day after practice with one simple yet phenomenal act of kindness.
Forget stud status on the field. We all know where Jamal Adams lands in that specific category.
Thanks to a viral video on Monday afternoon, we now know where the LSU product stands off the field as well.
Before practice, the New York Jets unofficial president made a fan's day with a signature on the chest of a No. 33 jersey.
One of the best feelings in the world man… this is the best part of the game of football, being able to be a positive light to someone! This is a moment I'll definitely never forget! @NFL pic.twitter.com/32yF0s6JKp

— Jamal Adams (@TheAdamsEra) July 30, 2018
From the comments posted on Twitter, apparently, Nick is the name of the fan and his dad offered up his appreciation for Adams.
Jamal hello im nicks dad just wanted to say thank you for taking a moment with nick you really made his day. nck has cerebral palsey and is a true Jets fan,he loves all sports but he loves football as a proud dad i;m sure your father is to stay healthy and and go Jets

— raymond Hetzler (@HetzlerRaymond) July 30, 2018
This is simply hall of fame off-the-field stuff from the Jets leader on defense.
Adams, 22, is entering his second year as a pro. As a rookie, Adams came away with 63 tackles, two sacks, six pass deflections, two fumble recoveries and a forced fumble.