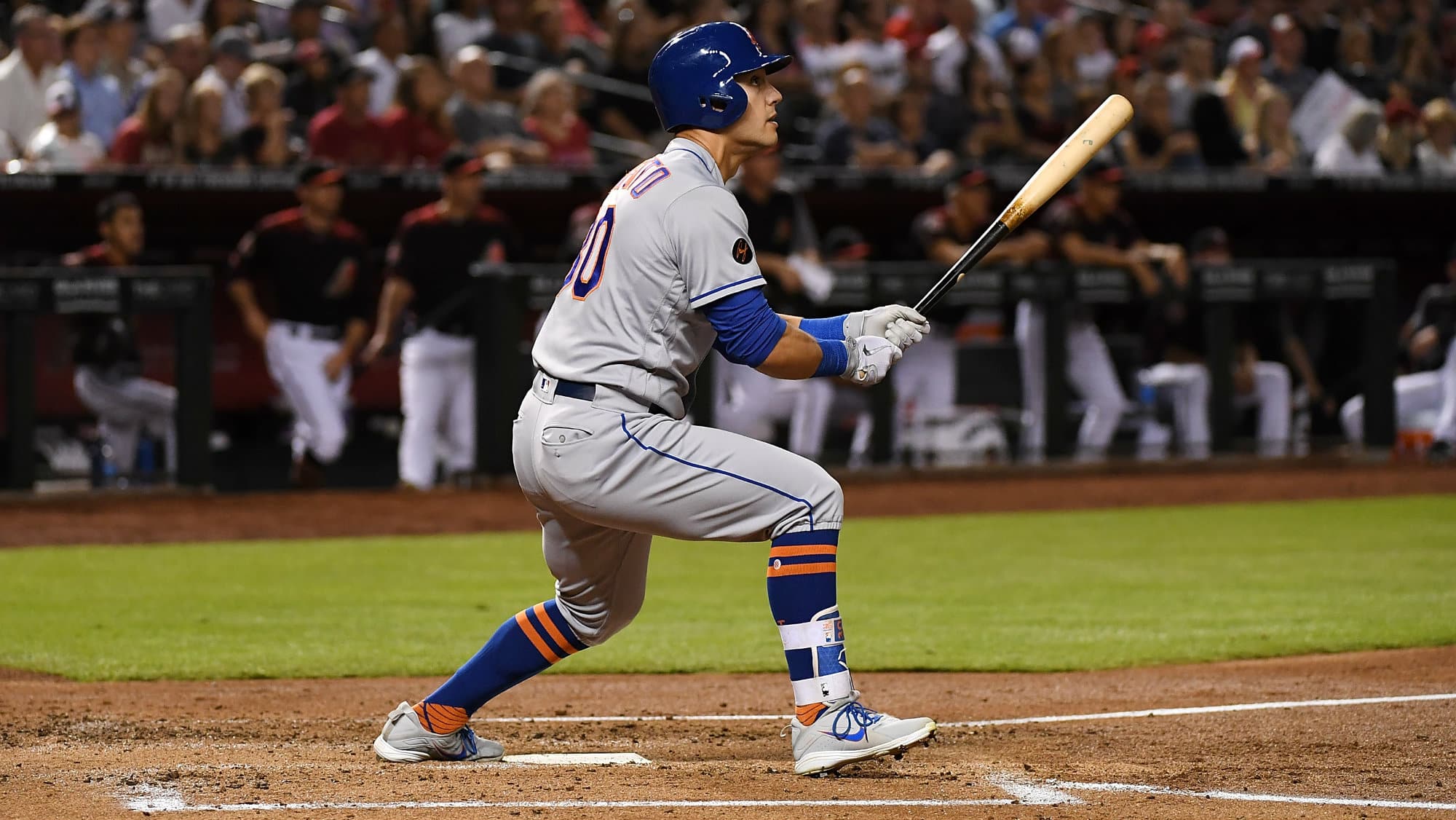 Michael Conforto
After a terrific 2017 campaign that ended in a tough-looking shoulder surgery, Michael Conforto's quick return to the lineup in April was encouraging. So was his homer off Stephen Strasburg in his season debut.
The rest hasn't been all sunshine and rainbows, though.
Viewed as a crucial piece to this lineup being successful, Conforto has struggled to a .221/.346/.381 triple slash with 12 homers and 34 RBI through 355 plate appearances.
One apparent issue in 2018 is his performance against right-handed pitching. His 104 wRC+ in that situation is propped up by a 17.3 percent walk rate, but it still doesn't help his .211/.358/.368 triple slash very much. For reference, Conforto posted a 164 wRC+ with a .303/.417/.595 triple slash against righties in 2017.
There is some progress with regard to his quality of contact when looking at his monthly progression. After failing to post a hard-hit rate above 30.0 percent in April and May, it's been above 40.0 percent since the start of June.
While the rest of his batted-ball profile could be better, his BABIP has decreased as the year's progressed (just over .300 over the first two months, around .230 since).
There's no way the Mets would give up on Conforto at this point in his career — especially since there's no solid precedent for a return from his injury. However, seeing some results over the final few months of the regular season will help him build some momentum into 2019.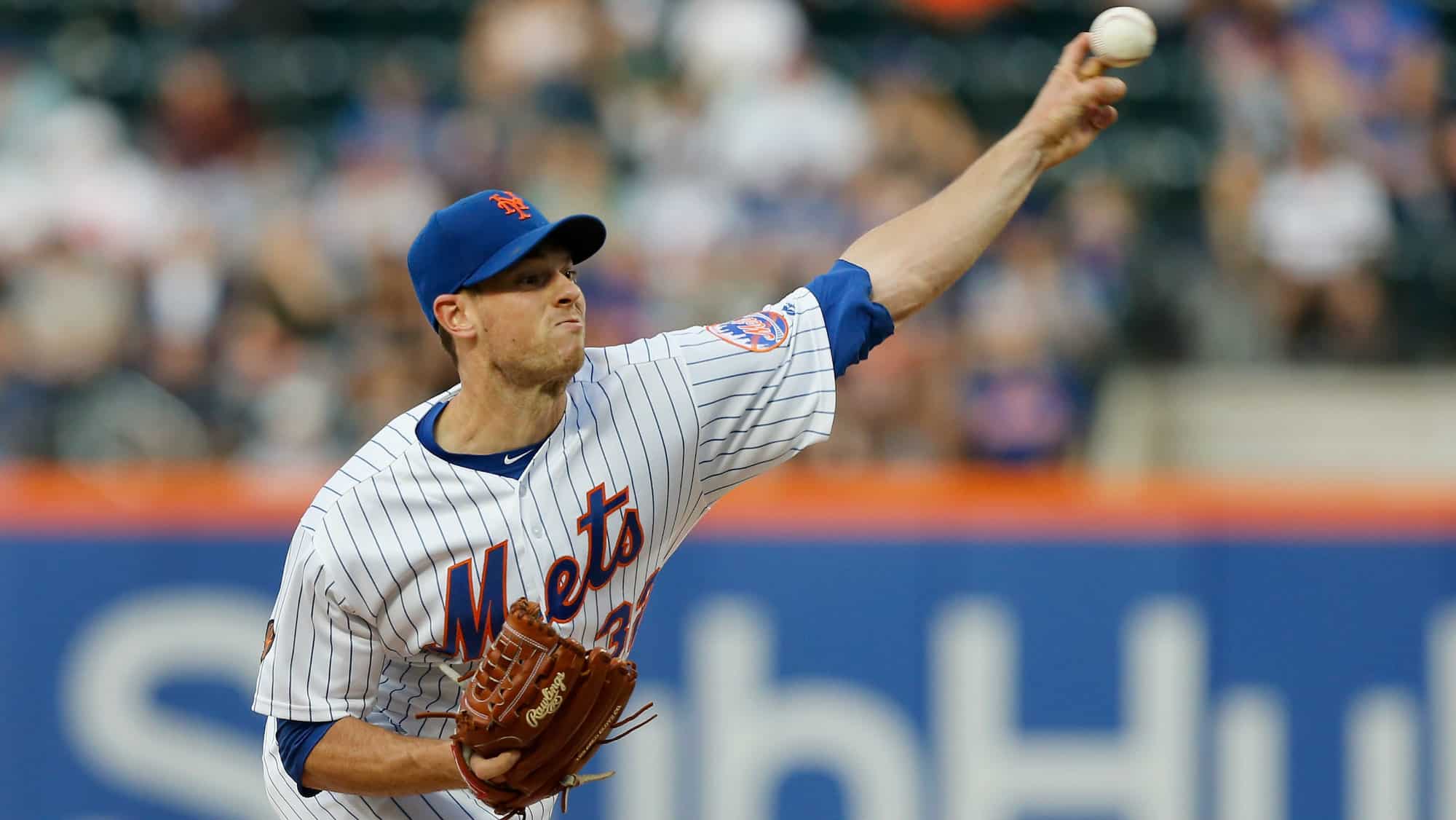 Steven Matz
We've already covered how good Steven Matz has been this year since a rough start in April. The southpaw has been so good, in fact, that he's found his name in the rumor mill with the non-waiver trade deadline approaching.
It seems as if New York is valuing Matz as a front-end starter instead of what he's typically been throughout his career: an oft-injured middle-of-the-rotation arm.
Outside of his recent stellar performance, his contract situation is an especially intriguing draw for opposing teams. After all, he's making just $577,000 this season, will be entering arbitration for the first time this winter and is under team control through 2021.
Matz's first full season in the big leagues was 2016, and he still hasn't surpassed 22 starts or 132.1 innings in any campaign. There's a decent chance he'll finally get past those benchmarks this year, but it still needs to actually happen.
Plus, while his 3.65 ERA is great to look at, his 4.35 SIERA tells us he has run into some good fortune so far.
Is Matz talented? Yes. Has he shown flashes of being an above-average starter? Yes. Has he also shown a propensity for completely falling apart at a moment's notice? You bet. He's gotten better at staying composed, but that's still something to consider.
Similar to Syndergaard — minus the whole weird disease stuff, of course — he needs to not only sustain his current performance, but also just simply stay on the mound from here on out.