The New York Liberty hosted the first annual Unity Weekend. Numerous social issues and a quest for better community relations took the stage.
"As an organization that's been rooted in cultivating change, the Liberty strive in that principle providing various opportunities to unite with the community and raise awareness efforts." Liberty Chief Operating Officer Daakeia Clarke said in a team statement. "Unity allows us not to achieve by ourselves, but with those who are also dedicated to reform."
The three-day event expanded from a single day last year, in which New York Liberty players and management came together to discuss several societal matters, including racial injustice, police brutality, and gun violence.
After two days of community activities, including an interactive workshop held at the YWCA White Plains & Central Westchester on Friday, and an invite-only basketball clinic on Saturday, the weekend concluded with a panel held at Westchester County Center, held just before the Liberty's afternoon showdown with the Chicago Sky. CBS Sports analyst and newly minted host of CBS This Morning: Saturday, Dana Jacobson moderated, and she was joined by four activists from both the local and national levels.
Two of the guest speakers included NBA veterans Etan Thomas and Lowes Moore, the former of whom stuck around after the game to sign copies of his book "We Matter: Athletes and Activism," which was on sale at the arena's merchandise stands. Thomas, a Harlem native best known for his seven-season stint with the Washington Wizards, is a strong advocate of activism in sports.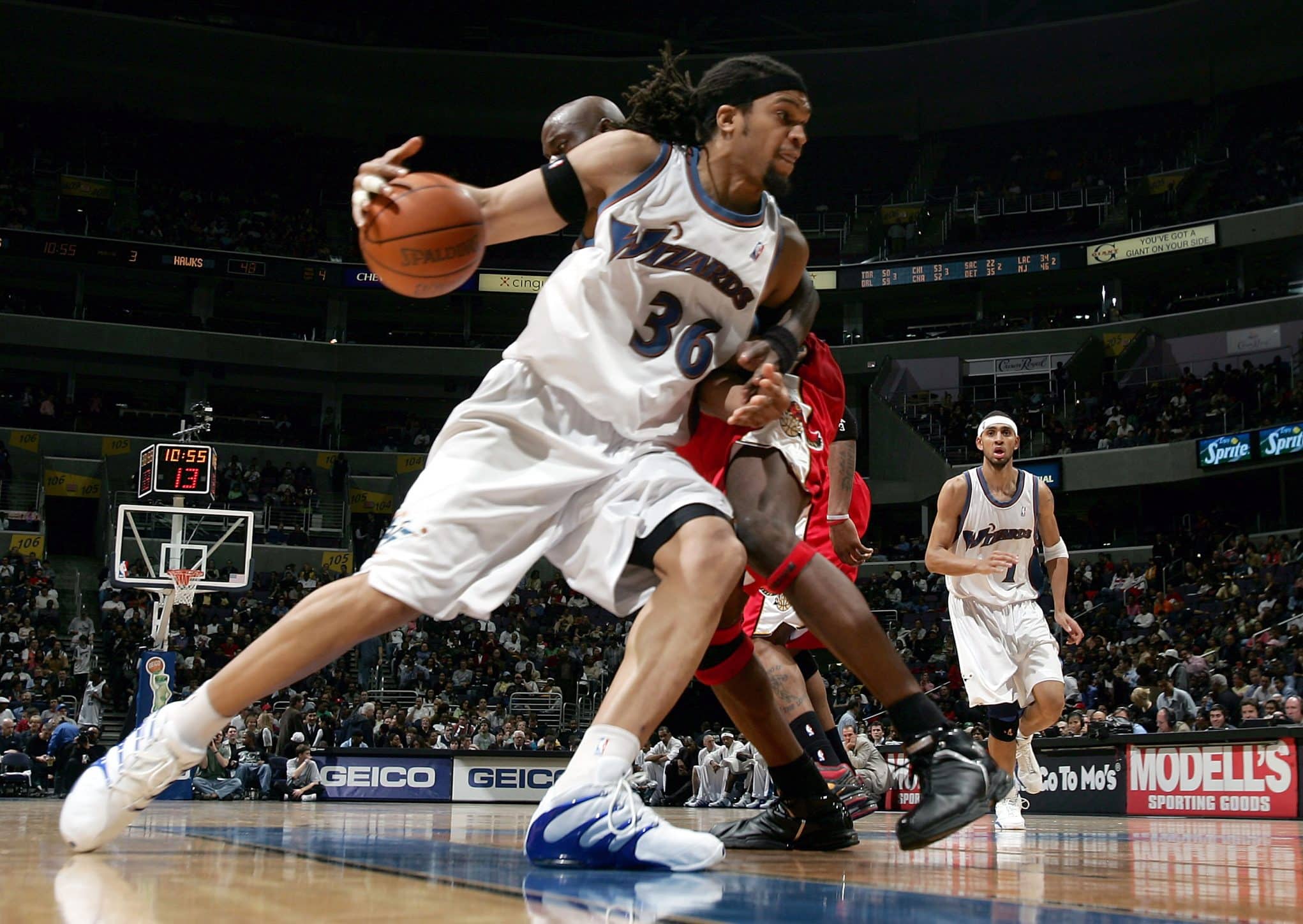 "Today, there is a new resurgence of (the) athlete-activist we love and hold in such high regard," Thomas writes in the introduction of We Matter. "They are courageous, high-profile, have access to millions with a push of a button thanks to social media, and they are ready and willing to risk fame, fortune, and endorsements, and endure criticism for what they believe in."
To highlight the connection between sports and activism on Sunday, Thomas noted that the attention toward the shooting of African American teenager Trayvon Martin gained momentum in the national discussion when members of the Miami Heat spoke out against the circumstances of his death. The late Martin, a Florida native, was unarmed when he was shot by a neighborhood watch coordinator.
"One of the things that Jahavaris (Fulton, Martin's brother) told me was that when Trayvon Martin was first killed, they were trying to get the story out to local news, but they didn't want to cover it," Thomas said. "But then after the Miami Heat spoke up about it, talked passionately about it, that they saw their sons through Trayvon Martin, then other people started asking 'what is this that has LeBron James and Dwyane Wade all riled up?' Then they started covering it. That's when things started happening. It's amazing to me, not that it should happen this way, but when athletes (speak up), people pay attention."
Thomas' book features several interviews with athletes, scholars, and families of victims of police brutality. He would remark that though Colin Kaepernick, the originator of the NFL's national anthem protests, remains a controversial figure in some circles, he believes the former San Francisco 49ers quarterback will be a less polarizing figure in the future, comparing his case to that of another famous athletic protester, the late Muhammad Ali.
While Kaepernick remains a free agent—with many believing his protests are the root cause—Thomas praised the efforts of other NFL players, such as Carolina Panthers receiver Torrey Smith, for taking their impact beyond the field. Smith is one of several players who has visited police departments prior to road games to discuss community relations.
"That's a very tangible way these guys are trying to make a difference beyond taking a knee," Thomas said. "That's how it can work. A lot of times, they take a knee, and people say 'now what? What's the next step?'. They've done the next steps."
Also on hand was Moore, a former New Jersey Net who also spent a year with the defunct Westchester Golden Apples, a semi-professional team from the defunct United States Basketball League. Now a minister and director of the Mount Vernon Boys and Girls Club, Moore says athletic activism should start from an early age.
"I don't think you're ever too young, anymore, because young people are being exposed to so many things at such an early age," Moore said. "As they come up in sports, sports is a tool that you can use. While they're playing their sport, whatever it is, to bring social, racial and conscious issues to young people, they're smart enough to become aware of it. They're exposed to so much.

Moore added "We as coaches, as organizations … have to make them aware of these issues. We have to bring them to the forefront so that they will see that they're not just playing football, baseball, basketball, but that life's issues have become more precedent."
Adding a local flair to the proceedings were YWCA Diversity & Inclusion Consulting Partner Ryan Ewers spoke alongside WESPAC Foundation Executive Director Nada Khader. The pair each documented their efforts in the community to fight social injustice, and how sports can play such a huge role.
"Coming from a social justice perspective, sports is a healthy activity in any society," Khader said. "From our lens, we don't want sports to be used as a distraction from socioeconomic and racial justice. We have pressing issues that need attention. Athletes can definitely play a role and have been playing a courageous role."
Ewers remarked how recent social issues have affected all humans, not just minorities. Thus, athletes from all cultures must take part.
"When you're wrong, and there's injustice, every culture should be speaking about that injustice," he said. "It's everybody's problem. If you don't know history, you will repeat it. When you understand history, you'll know where you been. Now you know where you are." Jacobson remarked that the sports needed "more Chris Longs", the Philadelphia Eagles defensive lineman that donated his 2017 salary to numerous charities against injustice. Ewers praised the case of Peter Norman, the Australian track athlete who stood in solidarity with American athletes John Carlos and Tommie Smith, the fist raisers in the iconic photo from the 1968 Mexico City Olympics."
After the game, a 107-84 Liberty win, head coach Katie Smith was proud of both her team and the organization in their efforts toward unity.
"I think it's awesome. I think all these ladies have a platform. Especially the times we live in now to be able to have a voice, to be able to keep learning, keep effecting change," Smith said in her post-game press conference. "Wherever they're from, they have foundations and communities, they can have a huge impact by the way they live their lives and the way they go out and the way they keep learning. It's huge that they're able to have an identity within this league and I think that's what makes this league very special."

"The New York Liberty have been in the forefront as far as social justice awareness when it comes to police brutality or African American oppression. They've been in the forefront," Tina Charles added. "They know that when we're playing in the games or the way the season is, you just get so caught up playing basketball versus what's going on outside of the arena. So, they do a good job bringing us to reality and keeping us humble and making us aware that we have a platform and a voice."
Follow Geoff Magliocchetti on TWITTER