The bottom-six was an undeniable issue last season for the New York Islanders and while Lamoriello's makeover was necessary, has it gone too far?

Though the events of July 1 delivered a gut-punch to the New York Islanders and forced Lou Lamoriello and company to shift to "Plan B" after some puzzling and criticized signings — there just might be a method to the madness after all.
Last season, the Isles' top-six had a record year. Anders Lee scored 40 goals, Josh Bailey had a second-consecutive career-high season, Mathew Barzal's 85-point rookie season won him the Calder Trophy, Jordan Eberle surged back to form, and Anthony Beauvillier roared back from the AHL scoring at about a 30 goal, 60 point pace and nailing 20 goals for the season.
The bottom-six was a drastically different story and can be attributed to a lot of the Islanders issues in 2017-18.
Brock Nelson's production took a 10 point hit and he failed to score 20 goals after netting at least 20 in his previous three seasons. Cal Clutterbuck's possession metrics plummeted, specifically his Corsi-For percentage. The same applies to Casey Cizikas, who had an off-year as well both point production-wise and in his advanced metrics.
Andrew Ladd's season was somehow even worse than his 23-goal, 31 point campaign of 2016-17, despite his possession metrics actually increasing such as his Corsi-For, and his CF relative. He essentially possessed the puck more than last season and put up two fewer points.
New Faces
Realizing this, Lamoriello wasted no time in signing both Valtteri Filppula and Leo Komarov on the first day of free agency. Filppula comes in on a one-year show-me-type contract at 34 years old with a $2.75 million deal to address the Islanders need for depth at C, but is versatile and can play LW if the need arises.
Komarov enters as the undeniable replacement for Nikolay Kulemin. Coming on a four-year, $3 million deal, Komarov's role will be on a depleted PK unit which desperately needs some help after losing its best asset. There is a viable argument to be made in saying the 31-year-old bottom-six forward is a little overpaid, but time will have to tell on that one.
Complications arose on July 2, when Lamoriello inked Tom Kuhnhackl to a one-year, $700,000 contract. Was another bottom-six forward necessary after extending a qualifying offer to forward Ross Johnston, who accepted a four-year, one-way contract?
Matters only became more complicated when the Islanders, in a very bittersweet transaction, re-acquired Matt Martin from the Toronto Maple Leafs for Eamon McAdam.
With Kuhnhackl, Johnston and Martin now on one-way deals, the Islanders added three bottom-six grinders to the mix that already contained both Cizikas and Clutterbuck.
Remember, both 15 and 53 make up nearly $7 million of the Islanders' salary, so between them, Kuhnhackl, Johnston and Martin the Islanders have invested $11.05 million into the bottom-six.
This isn't even mentioning the addition of career-KHLer Jan Kovar, who inked a one-year, $2 million deal to likely become the Isles new third-line C.
Healthy Competition
What this all could mean, are two things.
For one, the Islanders were an undeniably soft club to play against last season. While maintaining one of the best offenses in the NHL, it was noted that the bottom-six overall contributed next to nothing. Lamoriello felt a need for more grit and certainly addressed that with the signings made.
Besides Filppula and Komarov, the contracts of Johnston, Kovar and Kuhnhackl contain no restrictive terms, meaning one, two, or all three can be put on waivers if kids such as Josh Ho-Sang and Kieffer Bellows are indeed ready for their shot (in Ho-Sang's case, a second chance) at the bigs.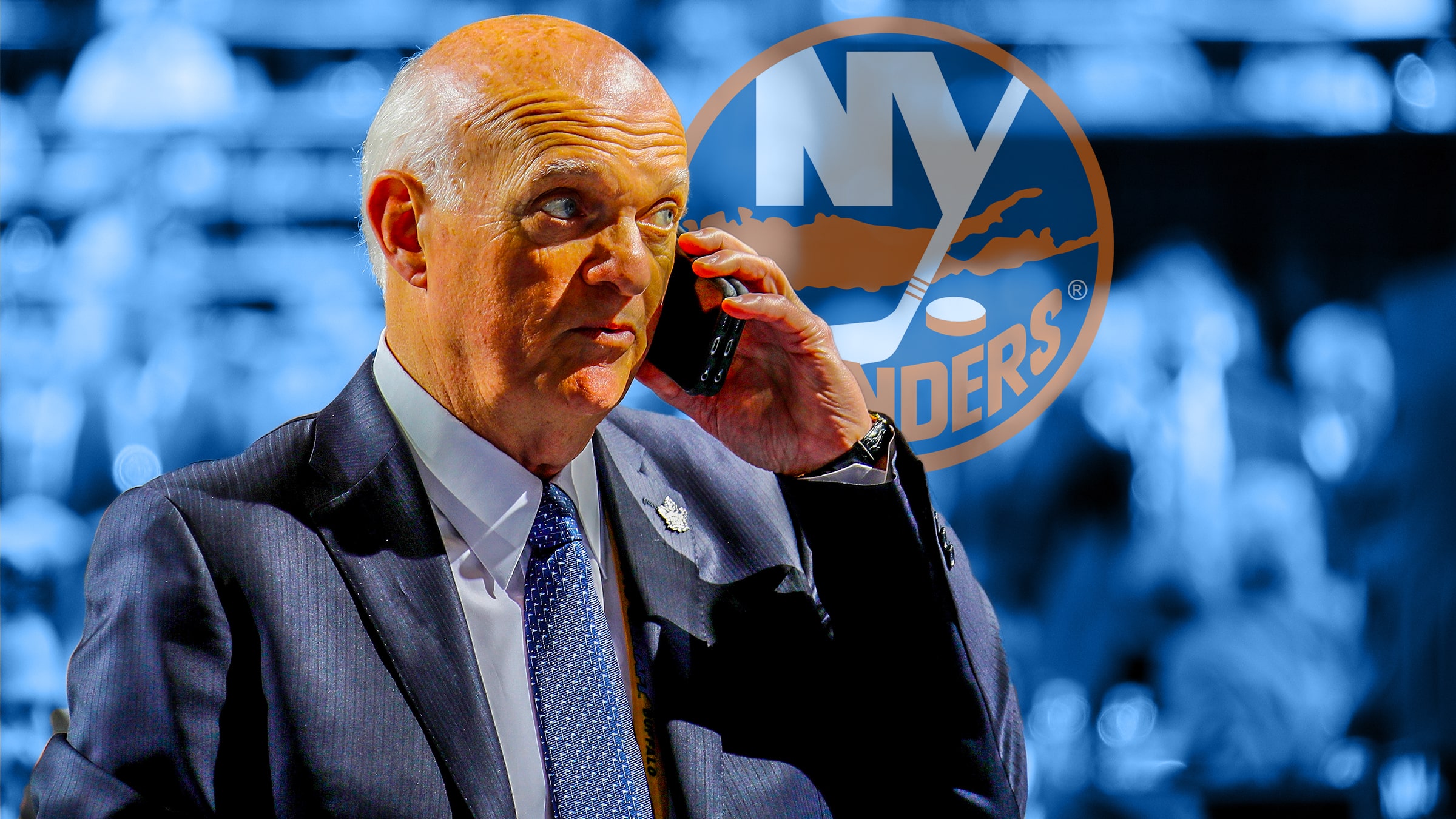 There are implications here for training camp as well. Players aren't blind to the signings that occurred, and everyone knows there are likely more men available than active roster spots for next season.
This could be setting up to be a very cutthroat and competitive training camp where the players who don't win the favor of one of Lamoriello or new head coach Barry Trotz find themselves on Bridgeport's opening roster.
Alternatively, the arrival of Trotz carries a new system to play in and hopefully a better way to squeeze the absolute most out of players who may have struggled last season.
Ultimately, a turn to Martin's comments to Newsday's Andrew Gross perhaps offers the most clarity for what happened so far this offseason:
"One thing I know about Lou is you're not going to get a whole lot out of him," Martin said. "If you think you've got his whole plan figured out and you think you know what he's doing, you don't."
At the end of the day, nobody except Lou knows what the plan for 2018-19 will be. Besides that, there's still plenty of time left this offseason for more reshaping before passing final judgment.
It's safe to say the current roster is not what will be iced on opening night.