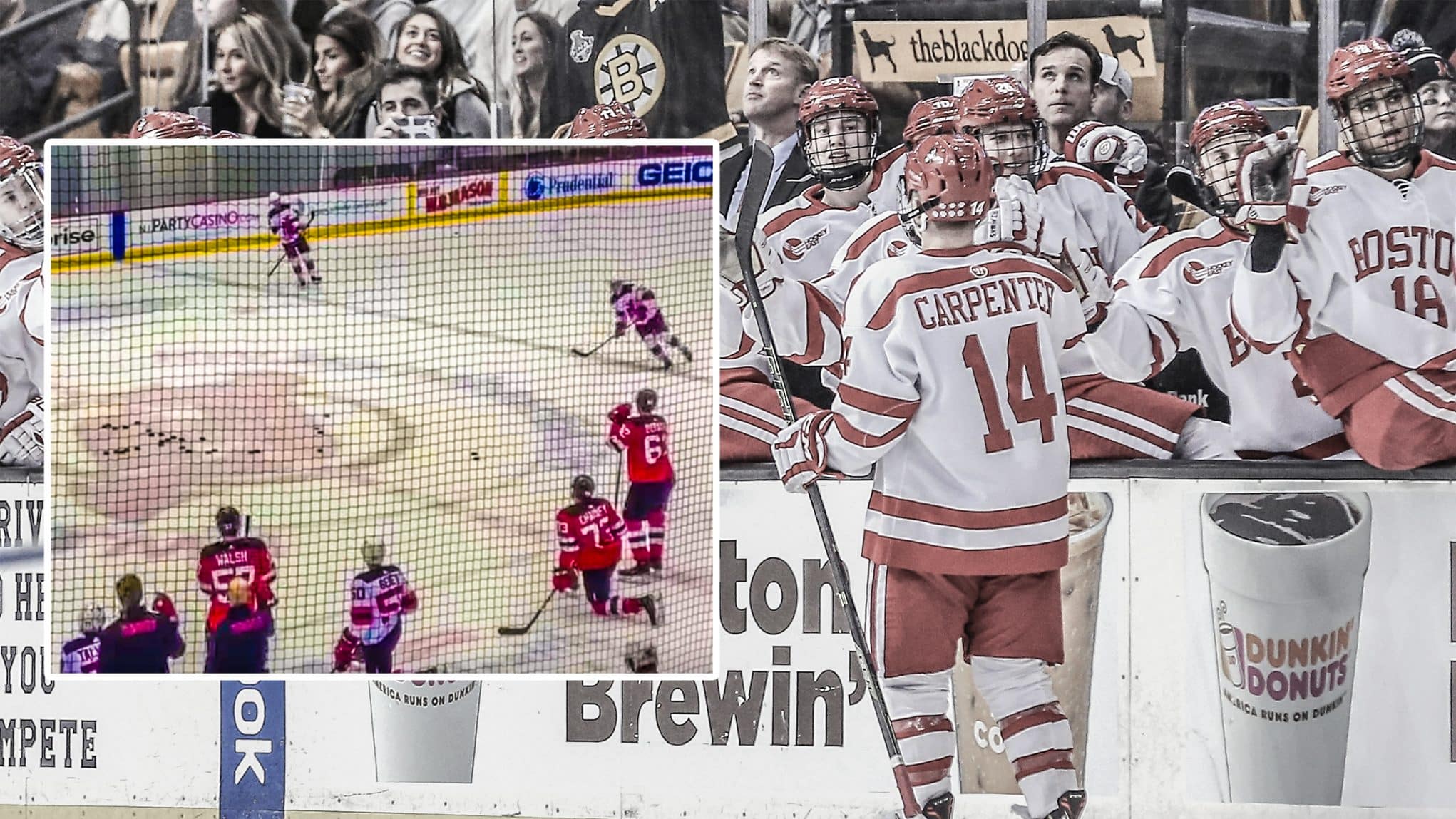 The New Jersey Devils prospects are putting on a show at their development camp as Jesper Boqvist and Bobo Carpenter showed off their shootout skills to end the day.
The New Jersey Devils development camp's first session ended in spectacular fashion as prospect Jesper Boqvist and Bobo Carpenter put on a show in a shootout.
The rules of the shootout in the camp were simple: score and you move on to the next round. The shootout continues until one player remains. Boqvistt and Carpenter turned this team competition into a two-man show.
The two kids were the only payers who scored on their first two attempts, and the skill showcase was just beginning.
The two scored two more times each as both players shots were getting more impressive each time. The two players then missed their next two shots and they ended up with a tie in the day's first session.
Boqvist, the 36th overall pick of the 2017 NHL Draft, has some fast speed and puck skills, and he showed them while scoring during the shootout. The 19-year old center who hails from Sweden scored three goals with 13 points last season while playing for Byrnas IF of the Swedish Hockey League.
Bobo Carpenter, 21-years-old, is the son of former New Jersey Devils Bobby Carpenter. He is attending his second straight camp on a tryout invite and will be a senior this fall at Boston University.
On Thursday, the entire camp visited Top Golf in New Jersey to get some team bonding with one another.
Thanks @Topgolf for hosting the @NJDevils for another fun development camp activity. pic.twitter.com/MdEGAd8NyR

— Aimee Kimball (@AimeeKimball) July 12, 2018
After a successful week of scrimmages, on and off ice training, and getting a better idea of what the New Jersey Devils look for in their players, the prospects will play in a final full camp scrimmage on Saturday.
The Devils organization then will take the time to evaluate the players as they look forward to training camp in September.