Here is your list of NFL rookies to target during your 2018 Fantasy Football drafts and who each compares to on a big-boy level.
When it comes to drafting rookies in fantasy football this specific year, I have just one piece of advice: draft only running backs.
Rookie running backs have helped owners win their leagues for over the last couple decades or so (Clinton Portis, Adrian Peterson, Alfred Morris, Todd Gurley and Ezekiel Elliott). Quarterbacks and wide receivers have always suffered through a steeper learning curve getting into the NFL and running backs are more of a plug and play.
There is some elite talent in this year's rookie running back draft class and I would do whatever it takes to get at least one of them on my roster this year. Let's look at the rookies and how they will impact our teams.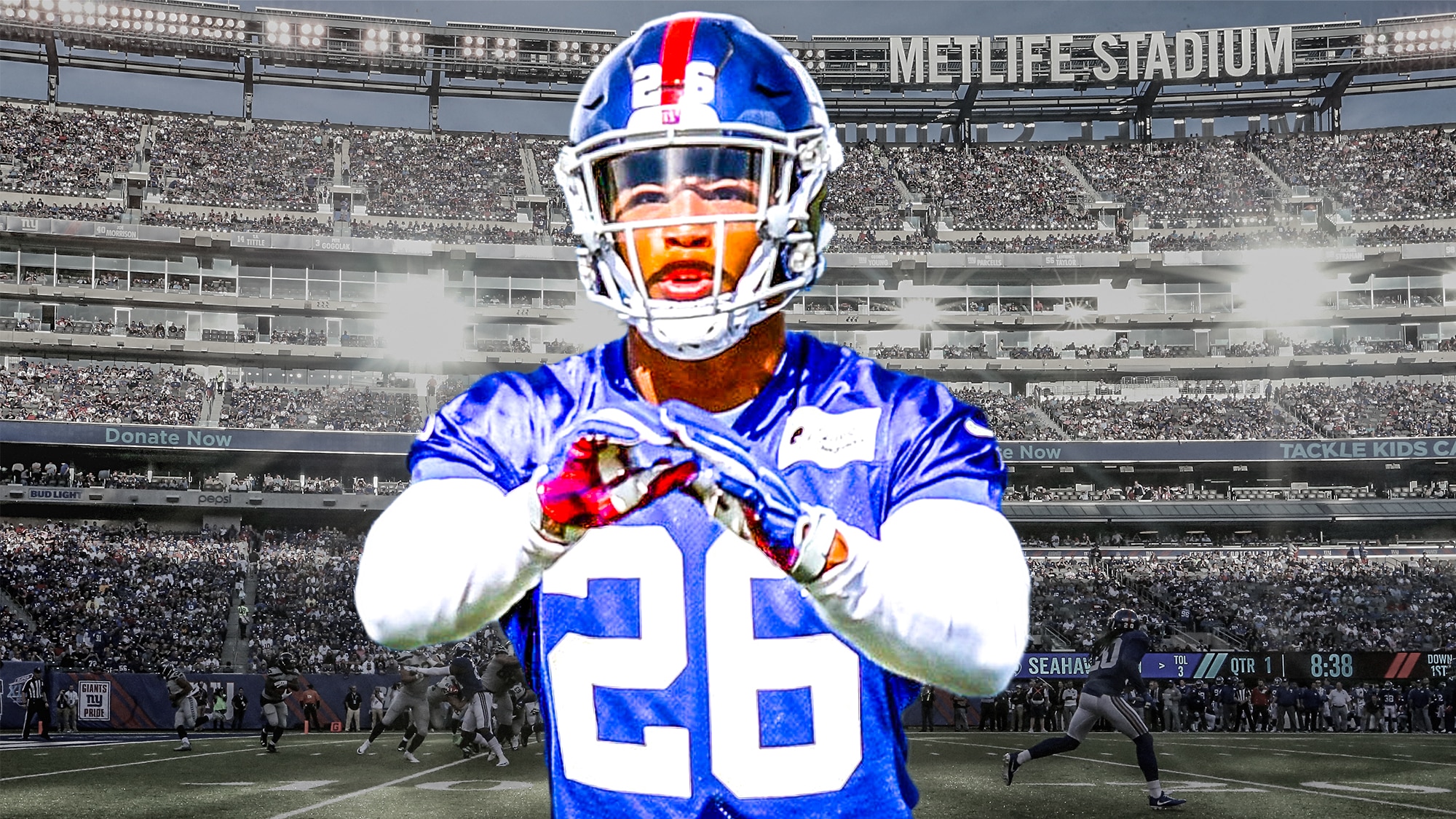 Saquon Barkley, Running Back, New York Giants
NFL Comparison/upside: Barry Sanders
Saquon Barkley doesn't have much competition for carries and should be targeted often in the passing game. He will be a fantasy stud and he should be off the board in the early to middle of the first round. He is the fantasy swiss army knife who will have his owners drooling over his upside for the next decade.
If Barkley is the first player on my team, I like my chances of winning this year. He gets a bump in PPR scoring and is a threat to finish in the top five in both touchdowns and total yards for running backs.
I would recommend doing anything possible to get Barkley on your team this year.
Prediction: 1,150 rushing yards, eight rushing TDs, 40 receptions, 300 receiving yards and three receiving touchdowns
NFL Comparison/upside: Marshawn Lynch
Good luck to defenders trying to tackle Derrius Guice. This guy is looking to punish defenders who try to tackle him and should be near the league leaders in goal-line touchdowns. He doesn't catch the ball well out of the backfield and needs to work on his pass protection which could limit his upside. You'd be drafting him for his touchdown upside and he is the type of running back who will have a bunch of 60-yard games with a touchdown or two.
I would be more comfortable with Guice being my third running back or flex play. I like his touchdown upside, but not playing on third down could hurt his value. Washington loved Chris Thompson last year when he was healthy and Guice could be a poor man's version of LeGarrette Blount's 2016 season in which he was a touchdown machine inside the 10-yard line.
Prediction: 900 rushing yards, 12 touchdowns 
NFL Comparison/upside: LeSean McCoy
Ronald Jones II has huge playmaking ability and is a threat to score every time he touches the ball. Right now, the starting job is his to lose and without Jameis Winston for the first three games he could be in for a heavy workload. Jones improved in his pass protection and catching the ball out of the backfield his last year in college. His elusiveness running style could result in long runs and if he returns punts, that could add to his value.
I wouldn't reach before round six to draft Jones but he should have the starting job to himself to start off the season. Anytime a running back has the starting job to himself, he must be owned in fantasy.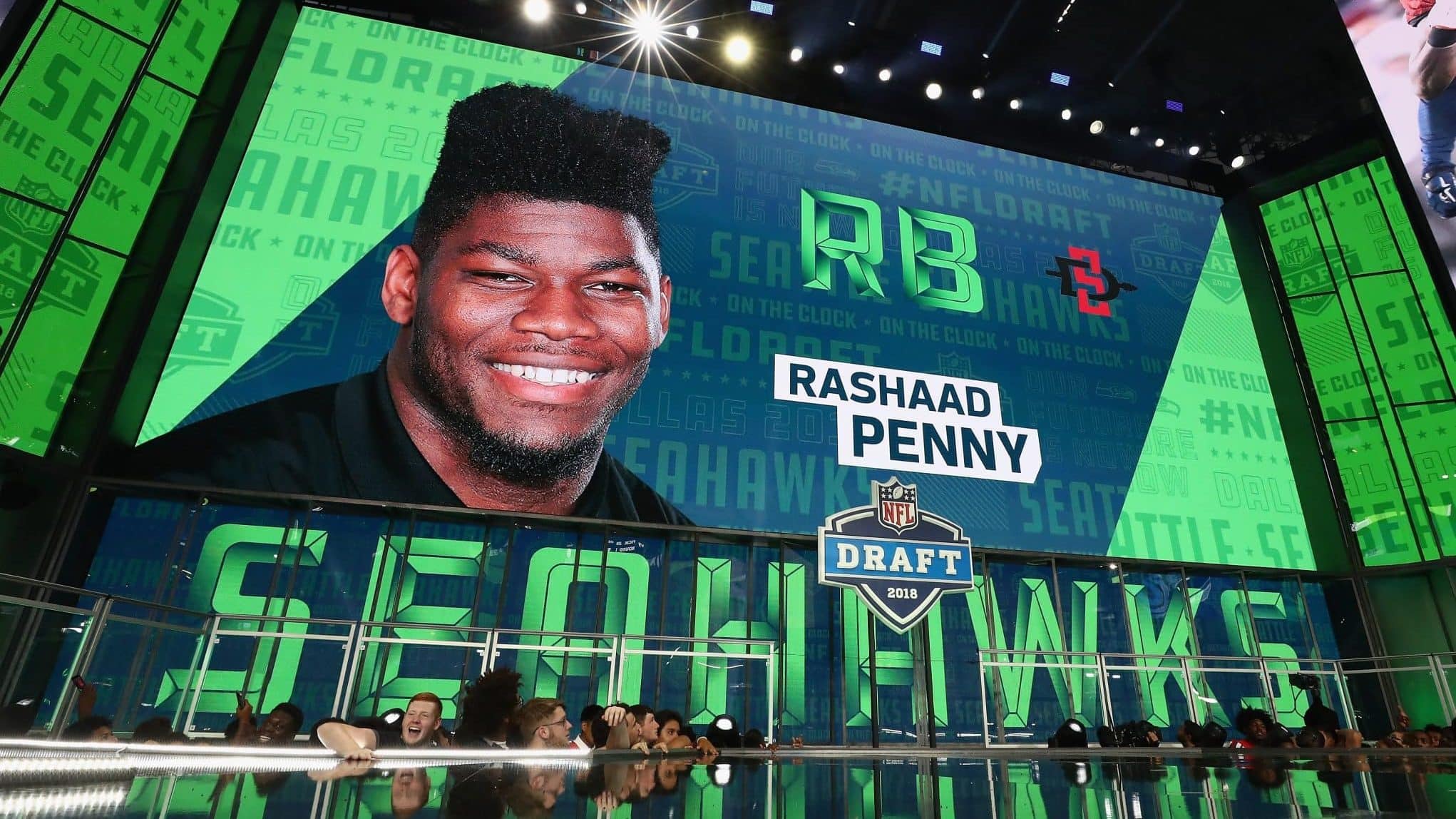 Prediction: 650 yards rushing, three rushing touchdowns. 300 yards receiving, two receiving touchdowns
NFL Comparison/upside: Willis McGahee
Rashaad Penny was the best player who nobody knew about heading into 2018 NFL draft. His senior year numbers were bonkers. He ran for over 2200 yards while averaging 7.8 yards a carry and scoring 23 touchdowns. Penny landed in a great spot in Seattle because the team has been looking for an every down back ever since Marshawn Lynch left town.
If I miss out on Saquon Barkley, then I will do whatever it takes to get Rashaad Penny. I believe he could be a potential first or second round pick in fantasy drafts starting in 2019. He's got the size and speed to be an every-down NFL back that you can get
Prediction: 1050 yards rushing, 9 rushing touchdowns