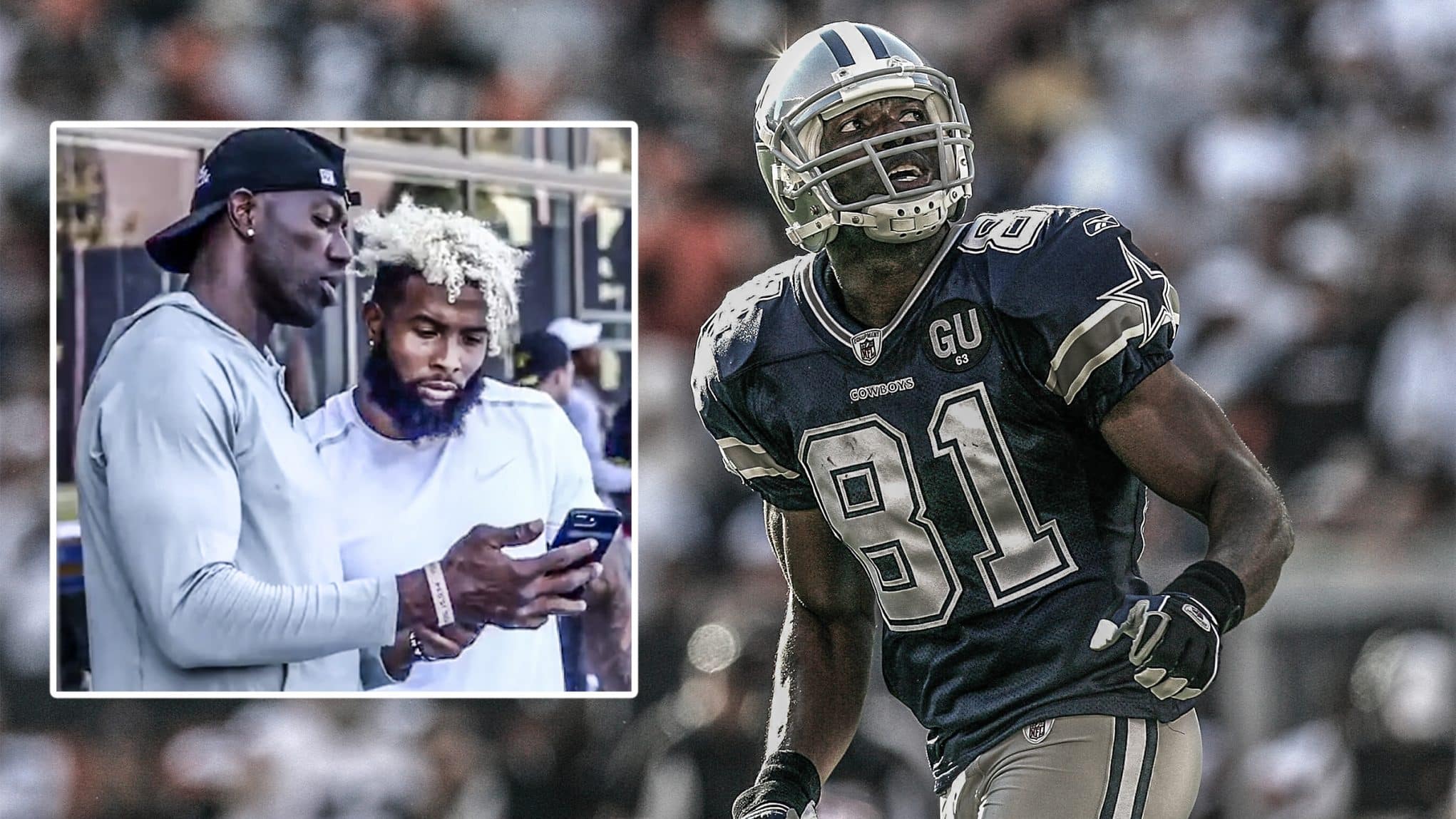 With just about two weeks left before they report home, New York Giants receivers worked out with Terrell Owens out on the west coast.
It would appear the New York Giants are unofficially adding an elected Hall-of-Famer to their coaching staff.
In a video posted by Brooklyn-based hip hop recording artist HORSE, Giants receivers, including Odell Beckham Jr., Sterling Shepard, Evan Engram, and Roger Lewis Jr., showcase their skills, working with football legend Terrell Owens.
Accompanied by the song "Mob Ties" by Beckham's close friend Drake, the group makes a series of show-stopping catches at the Wasserman Football Center, the practice home of UCLA football.
Several Giants, including Saquon Barkley, have ventured off to the west coast for workouts, before training camp, which is set to open July 26 in East Rutherford.
HORSE, born Michael Becton in Brownsville, posts his video alongside the caption "Ain't no 3-13," referring to the Giants' abysmal record last season. The 13 losses were the most in a single season in franchise history, with Beckham appearing in just four games due to injuries.
Owens, whose receiving magnificence was slightly overshadowed by shenanigans on and off the field, expressed high hopes for Beckham's future in May to NJ Advance Media's Matt Lombardo.
"Odell just has to be himself," Owens said. "He's obviously doing a good job of doing that, and just stay out of trouble. I think he's a smart individual, comes from a great family and household, it's just a matter of staying healthy. That's key for him. They're not going to pay guys that are injury-prone. If Odell back stay healthy, go out there and product, which I think everyone knows he's capable of, everything else will take care of itself."
Owens, who last played in the NFL in 2010, is set to be inducted in the Hall of Fame in August, shortly before the Giants open their preseason slate against
Follow Geoff Magliocchetti on TWITTER