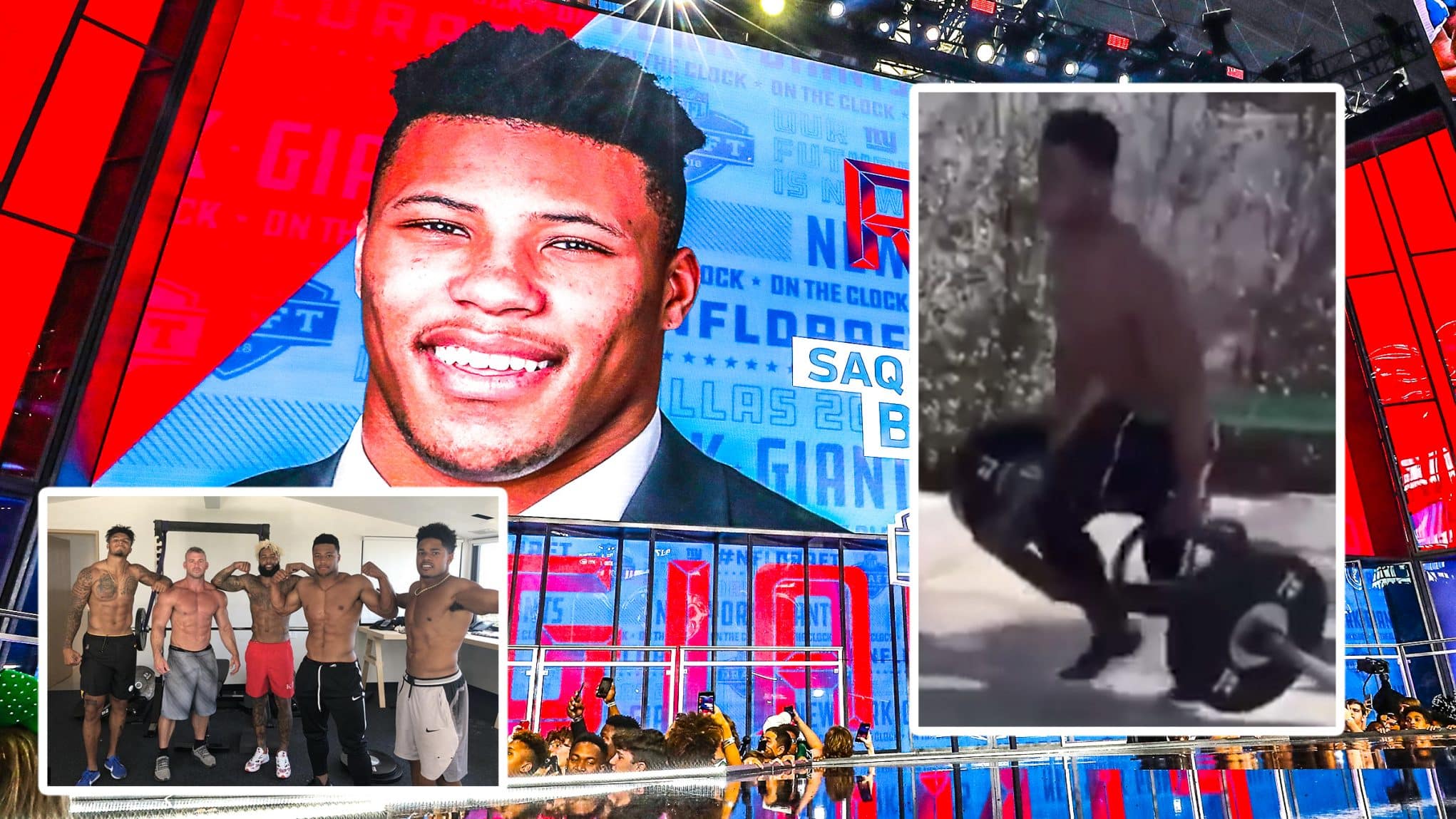 The New York Giants' offensive studs took to social media to show off their grueling workouts, overseen by trainer Colt Colletti in Los Angeles.
With new teammates like Eli Manning, Odell Beckham Jr., and Sterling Shepard, rookie running back Saquon Barkley probably won't have to shoulder a huge load on the Giants' offense this season.
He's going to be overly prepared just in case.
Over the weekend, Barkley posted videos to his Instagram account, showcasing his offseason workouts as training camp draws closer. Barkley, who is working in California with Shepard, among others, is seen in his Instagram story hauling a trap bar with a considerable amount of weight up an outdoor incline, doing so with relative ease. The video was later posted by the Giants' official Twitter account.
Does @saquon lift?

Answer: pic.twitter.com/7dqW4cCYWK

— New York Giants (@Giants) July 8, 2018
Since his New York arrival, Barkley has been affectionately referred to "SaQuads", a name bestowed to him by Beckham. To improve the famous SaQuads, Barkley is working witih Colt Colletti, a former college football running from Nicholls State University who is known for his intense strength workouts. Barkley tagged Colletti in his post, and Colletti posted a photo of his workout that also included Beckham and Barkley's Penn State teammate, safety Marcus Allen, currently of the Pittsburgh Steelers.
The Giants also posted footage from Shepard's story, as he likewise partook in the trap bar challenge.
"Oh yea young Shep!" ???@sterl_shep3 @OBJ_3 pic.twitter.com/ZOmDdHuraN

— New York Giants (@Giants) July 8, 2018
Watching these videos, the NFL has to be shaking in their boots. This Giants team is composed of freakish athletes and these videos only further prove that. If I were the Dallas Cowboys, Washington Redskins or Philadelphia Eagles, I would proceed with caution. These guys are not messing around in the least.
Barkley and his fellow rookies are set to report back to East Rutherford on July 22, while veterans will join the first-year players just three days later.
Follow Geoff Magliocchetti on TWITTER