Jonathan Stewart and Roger Lewis must have impressive showings in training camp and the preseason if they're going to make this New York Giants roster.
Many believe Jonathan Stewart and Roger Lewis are locks to make the New York Giants final 53-man roster, but from what we saw in minicamp, both NFL vets must have solid camps and be impressive in the preseason to make the roster.
Here's why each of them is on the bubble heading into training camp:
Jonathan Stewart
It might seem weird that the 31-year-old Stewart would be on the bubble. After all, he was one of the first free agent acquisitions general manager Dave Gettleman made. But Gettleman acquired Stewart prior to drafting Saquon Barkley, who will be the feature and every down back for the Giants. Barkley took the bulk of the snaps with the first team offense in OTAs and minicamp.
In addition to Barkley being ahead of Stewart on the depth chart, there's also second-year running back Wayne Gallman who averaged 4.3 yards per carry last season behind a poor offensive line. With a year of playing experience under his belt and a better offensive line in front of him, Gallman will be more efficient this season. Gallman mostly took reps with the second-team offense during minicamp.
Then there's Jalen Simmons, who surprisingly saw significant time with the second team offense along with Stewart in Gallman.
The 5-foot-8, 220-pound Simmons rushed for 2,626 yards and 17 touchdowns in his four years at South Carolina State. He went undrafted in the 2016 draft and has spent time on the Carolina Panthers and Chargers practice squad the last two seasons.
He has seriously impressed coaches throughout minicamp.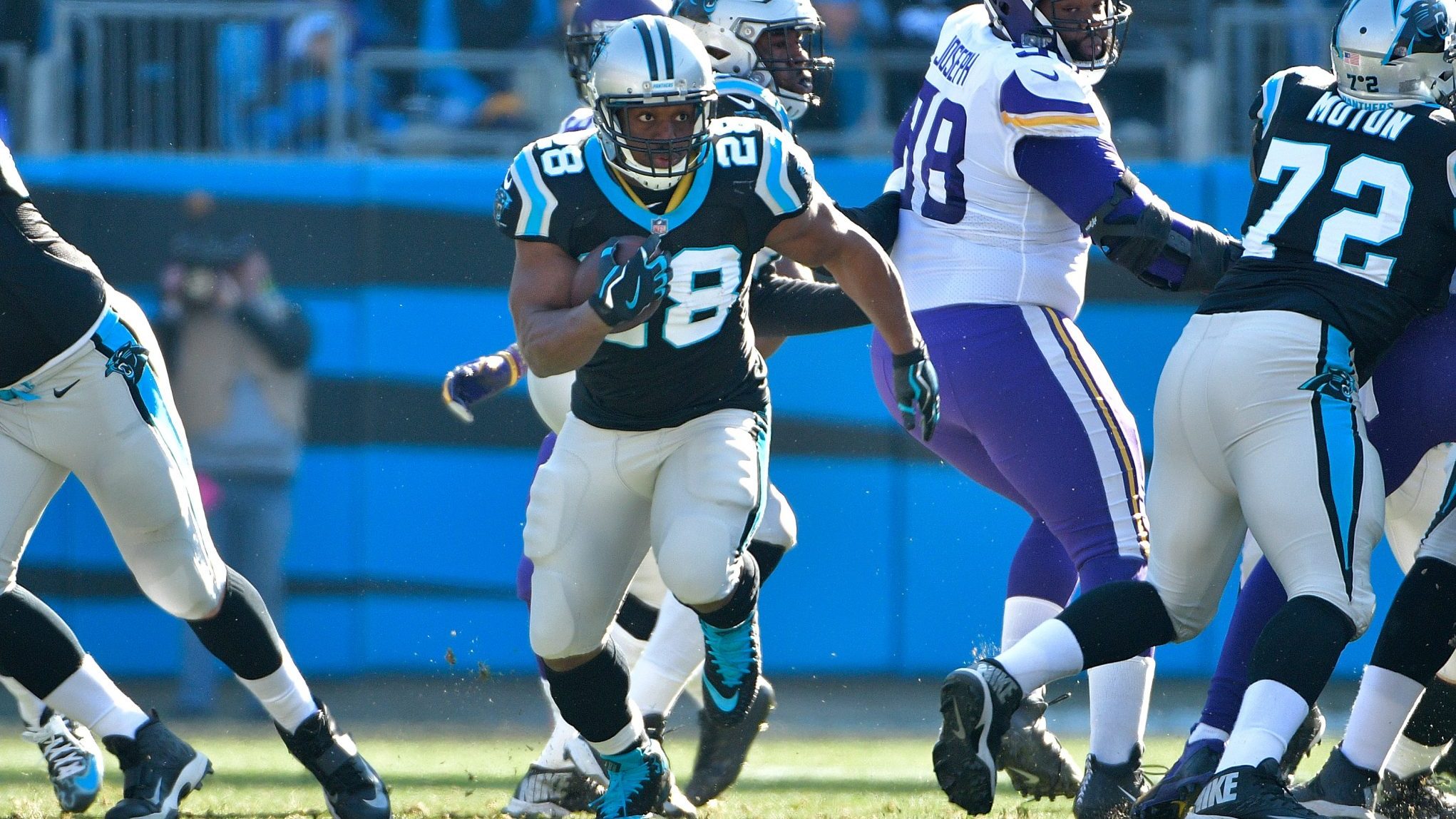 If Simmons outperforms Stewart during the month of August, it will be tough for Stewart to make the final roster especially since he's coming off a career low 3.4 yards per carry in 2017 and won't contribute to special teams.
The biggest plus in Stewart's favor is that he's a great player to have in the locker room who excels in short yardage and at the goal line.
Roger Lewis
When Odell Beckham Jr and Brandon Marshall were lost for the season in Week 5 of last season, Lewis stepped in and finished third on the team in receiving yards with 416 on 36 receptions.
When the Giants released Marshall in April, many felt Lewis would be third on the depth chart behind Beckham and Sterling Shepard since he developed a rapport with Eli Manning last season.
But when the Giants opened minicamp it was Cody Latimer who was playing with the first team offense in wake of OBJ being held out of 7-on-7 and 11-on-11 drills.
In addition, when the second team offense was on the field, it was receivers Hunter Sharp and Kalif Raymond who took the majority of the snaps, and when the second team offense went to a three receiver set it, was Amba Etta-Towa who came in as the third receiver.
Lewis took the majority of his snaps with the third-team offense in minicamp along with Travis Rudolph. He did have a solid camp, but did drop a touchdown thrown by Davis Webb on the final day.
Latimer is going to make the roster because he's an excellent special teams player. So Lewis will battle against Sharp, Raymond, Rudolph and Etta-Towa for the final receiver spots on the roster.
The fact that players talented as Stewart and Lewis are not locks to make the team shows just how deep and talented the Giants roster is. We'll see some intense position battle when the New York Giants open up training camp officially on July 26.