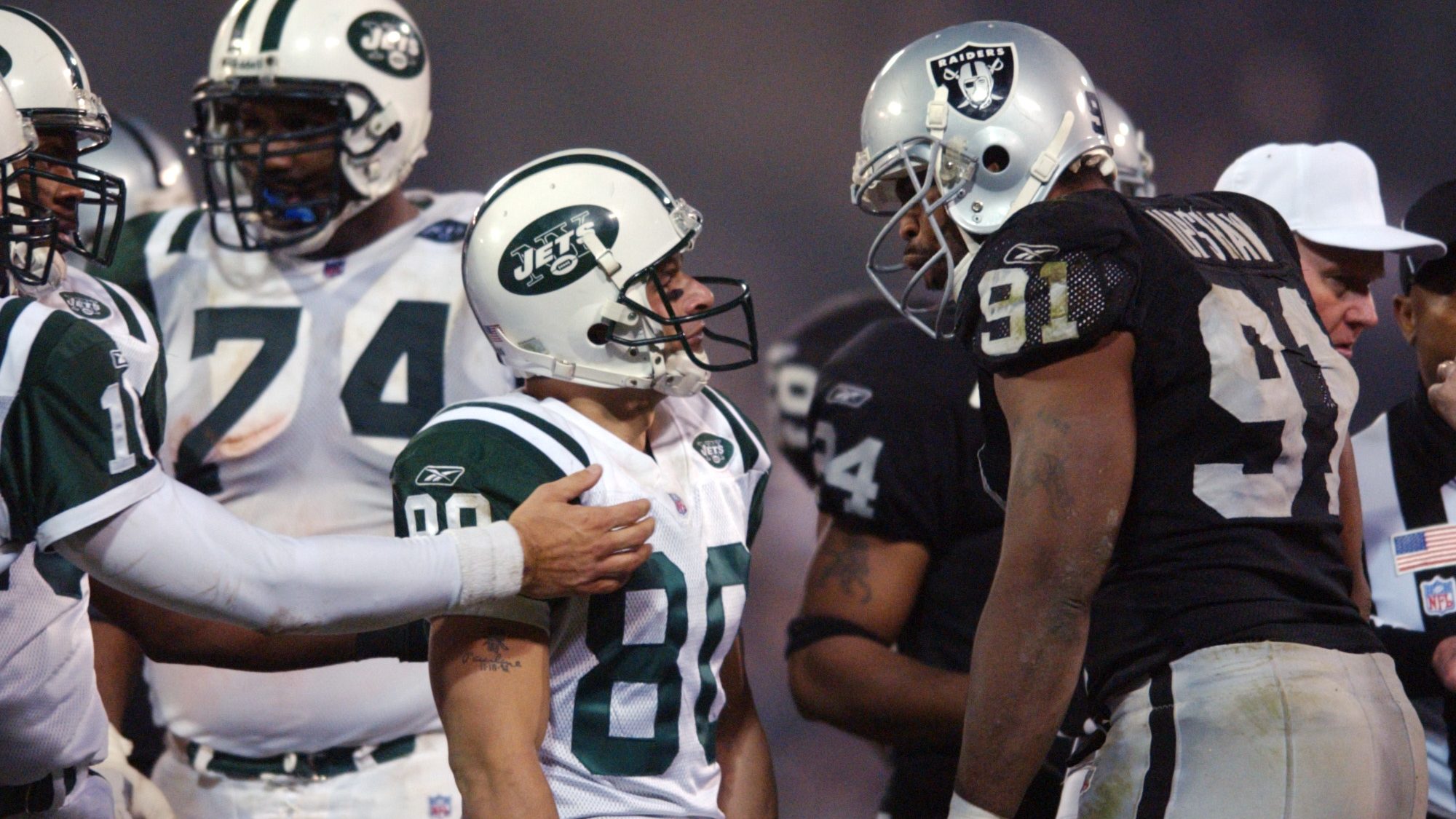 2. Wayne Chrebet
Yes, it's Wayne-O.
When roaming MetLife Stadium these days on a green-colored Sunday, No. 80 still floats about more than any previous Jets player—including No. 12.
Wayne Chrebet represents everything to the little guy. He's not just a football player. He's a symbol. He's motivation. He's inspiration.
When Rich Kotite says "get chevet" in there during the preseason of 1995, that moment in time called out the lone positive of the Kotite era. In allowing a short, little-known local walk-on from Hofstra to make the squad was a sensation.
In 11 seasons, Chrebet finished with 7,365 yards and 41 touchdowns through the air. Most notable was his slot presence and fearless ways through the middle of the defense. He's paying those consequences now (through numerous concussions), but it's simply another reason why the fanbase adores him.
Garfield's own Wayne Chrebet is the second-most beloved New York Jets player of all-time.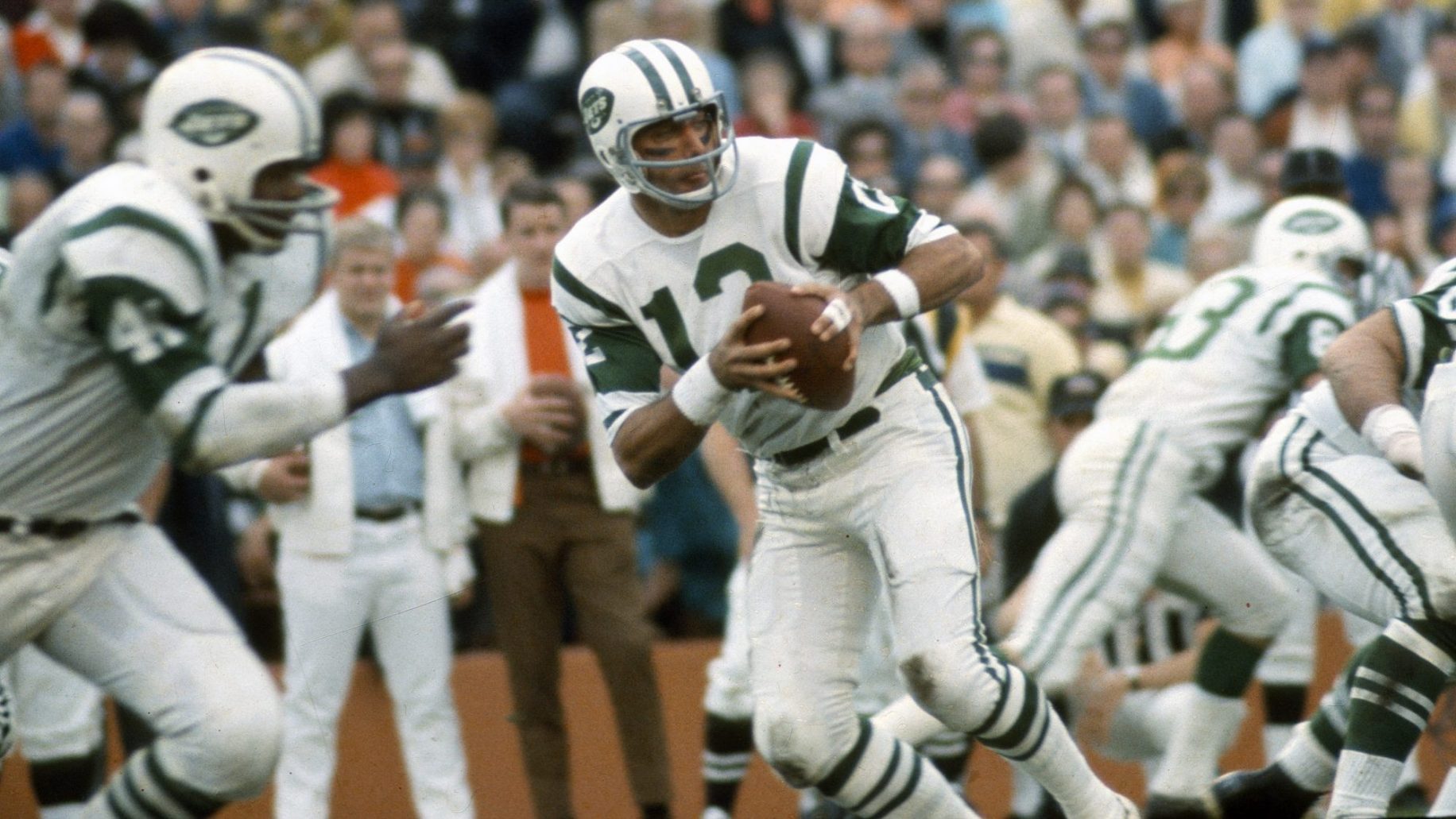 1. Joe Namath
It must be Joe Willie. As beloved as both Wayne Chrebet and Joe Klekco remain, Joe Namath's impact on not only the Jets as an organization, but the NFL as a whole travel beyond words.
He owns the guarantee. He owns the golden arm. He owns the single moment the NFL and AFL stopped waging war against one another and came together.
And, of course, he owns the ladies and the nightlife, that first mythical athlete who combined sports and pop culture so brilliantly.
After all, he was just "trying to get by."