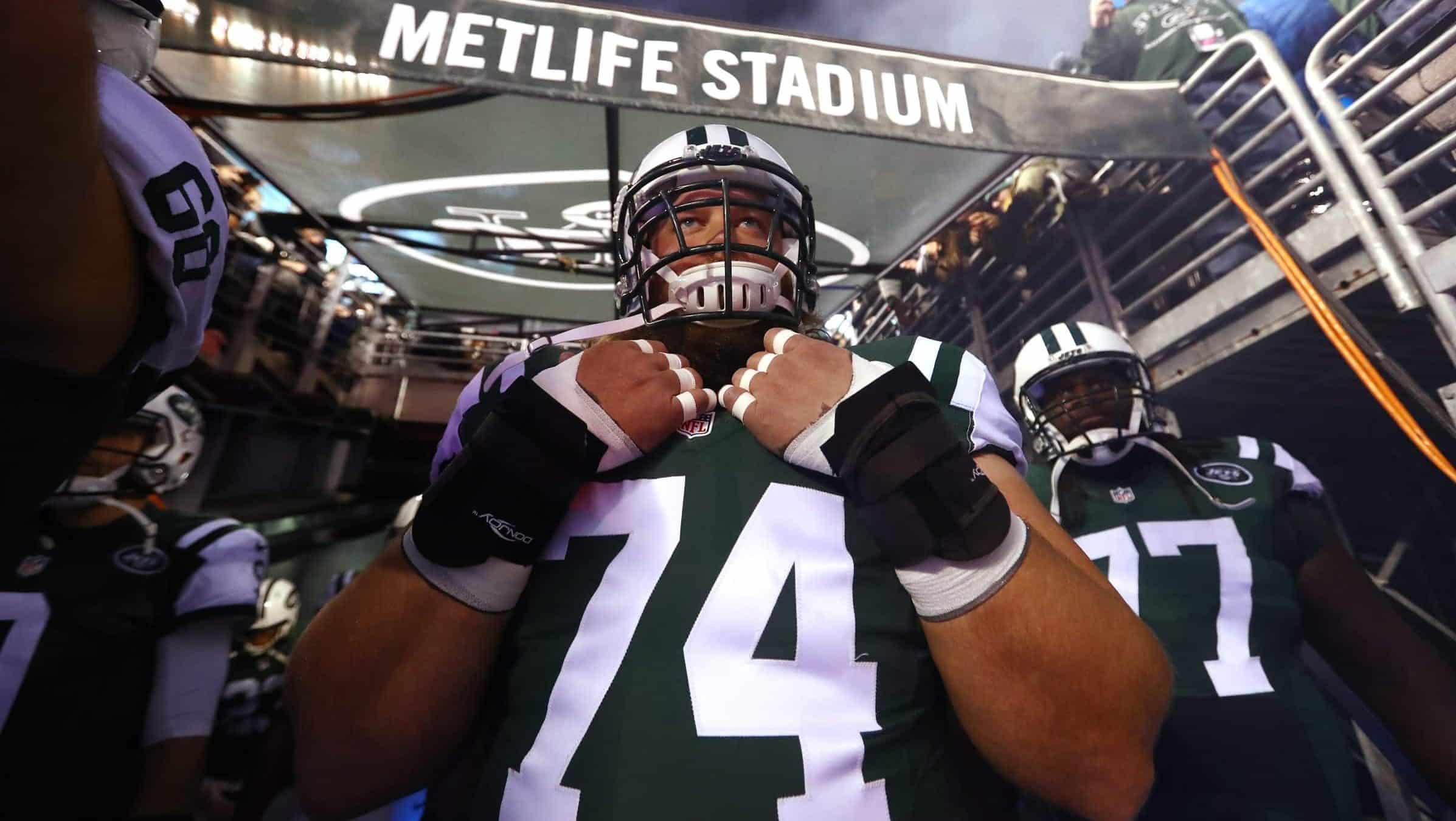 7. Nick Mangold
We begin the big show with Nikky.
Nick Mangold, the man who was drafted late in the first round of the 2006 NFL Draft anchored the best offensive line in football for several seasons. Seven Pro Bowl appearances and two First-Team All-Pro nods (2009-10) are evidence enough that he is, arguably, the greatest offensive lineman in franchise history. His competitors come by way of Kevin Mawae and Winston Hill.
On the beloved meter scale, no lineman can touch him. His Twitter activity and overall goofy personality top them all.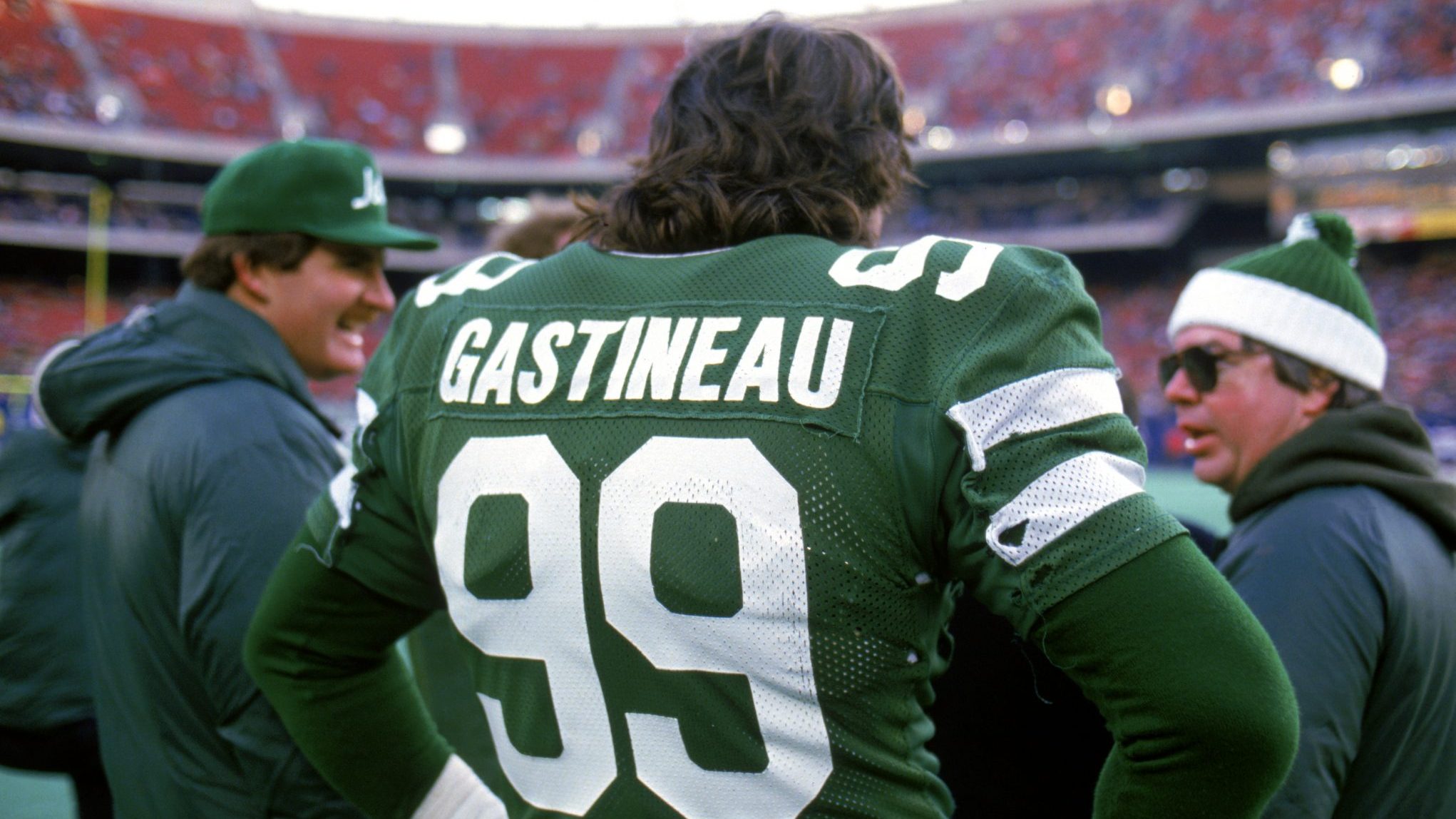 6. Mark Gastineau
The question is, "Whose dance is most famous though the man couldn't dance worth a lick?"
The answer is, "Mark Gastineau."
Fans adored this guy.
Coming into the league as a second-round selection out of Arizona State, Gastineau made his mark in the 1981 season with a Pro Bowl nod. Unnoficially, Gastineau raked in 20 sacks, only 0.5 shy of teammate Joe Klekco.
In total, the Jets famed New York Sack Exchange, their defensive line consisting of Gastineau, Klecko, Marty Lyons and Abdul Salaam, sacks the quarterback 66 times.
Three years later in 1984, Gastineau set the new NFL single-season bar with 22 sacks.
Though his fall came just as hard as his rise, Gastineau will forever remain a beloved Jet.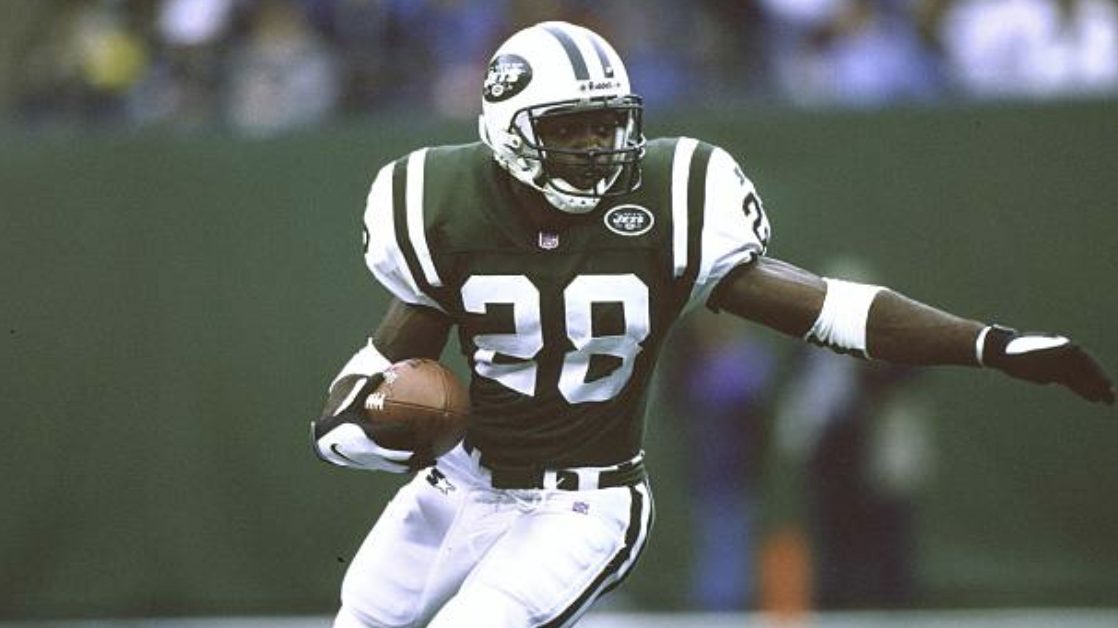 5. Curtis Martin
The assets relented to acquire this man from the New England Patriots were rich, yet well worth it. Bill Parcells knew it all along.
Curtis Martin is the team's all-time leading rusher. Better yet, he's the team's all-time leading professional.
Never a bad word, thought or action from My Favorite Martin through his eight seasons in New York and it's lead to completely admiration on the part of the fans.