As John Tavares continues to meet with teams such as the Kings, Sharks, Bruins & Lightning, Long Island waits with apprehension.
Over the next five days, John Tavares is going to sit down comfortably while thinking long and hard about the contract he will either sign prior to or on July 1. Of the long list of suitors and viable candidates, the only teams confirmed to have met with Tavares are the San Jose Sharks, Toronto Maple Leafs, Boston Bruins and the New York Islanders.
In regards to the amount and term, that's not necessarily important. Clearly, of the teams that Tavares has invited to the table, his number one priority is spending his best years with the team that gives him the best chance to win.
Isles fans will continue to wait with deep anxiety as Tavares and Pat Brisson weigh their options going forward. Many of the teams meeting with Tavares are per request, with an interesting addition.
There's a lot to know about in regards to the probability of where Tavares lands and the following is a list of Tavares' most likely free agent destinations in order of least to most expected.
Tavares meeting with Dallas, Tor, Isles, SJ and Tampa between today and Wednesday in LA.

— Darren Dreger (@DarrenDreger) June 25, 2018
Here are the John Tavares team rankings that rank the most likely club the Long Island captain will ultimately sign with: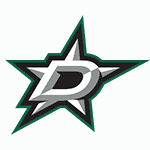 The Stars even mentioned here is, that of itself, a total surprise. … or is it?
The Stars finished outside of the playoffs with 92 points last season after a very active 2017 offseason which saw them acquire goaltender Ben Bishop, a major plug after the Antti Niemi-Kari Lehtonen duo put up the worst goaltending numbers in the NHL.
Still, in 2015-16 the Stars won the Western Conference, finished third in the league and bowed out in Game 7 of the second round to the St. Louis Blues. Much of that nucleus is still intact and upgraded in goal.
The Stars have a strong offensive group led by Jamie Benn, Tyler Seguin, Jason Spezza and Alexander Radulov and had the seventh-fewest goals allowed in the NHL when it's all said and done. If Bishop can settle in next season and with a few tweaks here and there, the Stars can return to their 2015-16 form.
But, again, this is all speculative and the team still finished outside the playoffs making them the long-shot hopefuls.