The New York Giants will make an effort to get the ball into Saquon Barkley's hands as much as possible this season.
Saquon Barkley is not only the most talked about rookie heading into this season, he's the most talked about player, period.
Despite not having played a single down in the NFL, Barkley is already one of the league's most popular players. His jersey is the number one seller in the league and he's the odds-on favorite to win NFL Rookie of The Year.
The hype surrounding Barkley is well deserved based on the way he performed in his three years at Penn State.
In 38 games at Penn State, he ran the ball 671 times for 3,843 yards and scored 43 touchdowns. He also caught 102 passes for 1,195 yards and had eight receiving touchdowns.
It's his pass catching ability that has really shined during OTAs and minicamp, and why the Giants will have one of the most dynamic offenses in the league.
With Barkley, to go along with Odell Beckham Jr, Evan Engram, and Sterling Shepard, the Giants employ as talented a collection of pass catchers as there is in the league as well as the best set of skill players Eli Manning has ever had.
It's with good reason to believe that these four will all have at least 50 receptions, and don't be surprised if Barkley finishes second in receptions behind Beckham.
Head coach Pat Shurmur loves getting running backs involved in the passing game. Last season, when he was offensive coordinator with the Minnesota Vikings, running backs combined for 84 receptions and none of those players are as talented as Barkley (shout out to Dalvin Cook, though).
Yes, Barkley will have to share some of the workload with second-year back Wayne Gallman and veteran Jonathan Stewart, but the Giants will be a better team with Barkley on the field, and Shurmur will make sure he's on the field as much as possible.
After the Giants took Barkley with the second pick in the draft, Shurmur spoke about Barkley and his pass catching abilities.
"He is unique for me because he has quickness and he has speed. He can score touchdowns from any part of the field and he has a couple of things I am looking for. Number one, he can catch the football. That is first and foremost. He has great vision and then he has what we call in coaching 'collision balance."
Barkley is going to be a matchup nightmare catching passes out of the backfield. Linebackers don't have the speed and athleticism to keep up with him and it will be impossible for defenses to have a defensive back spy on him because they have to deal with the other skill position players.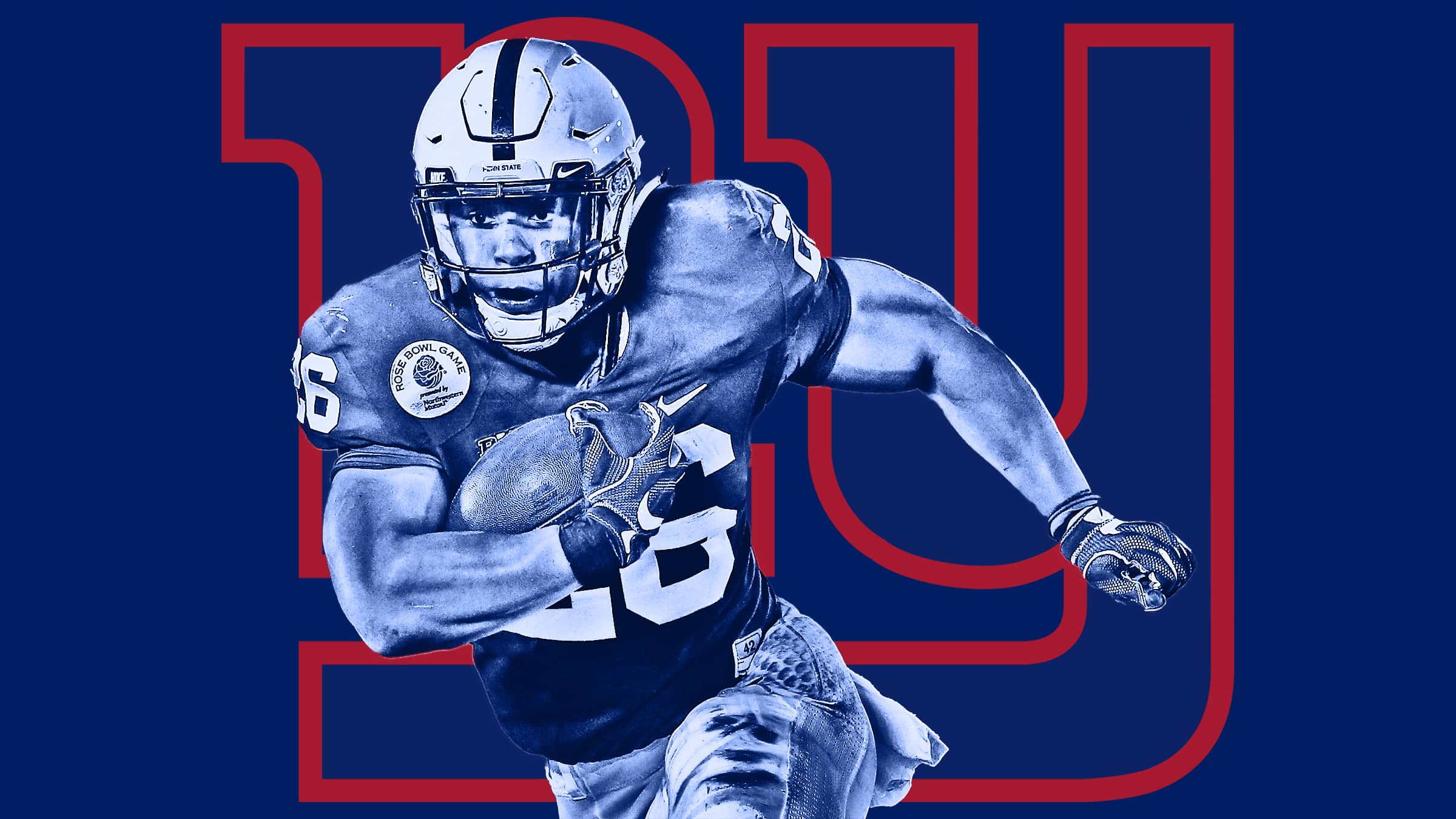 The Giants defense found this out first hand during minicamp as the Giants outside linebackers were unable to keep up with Barkley as he caught pass after pass.
Of all of the 7-on-7 and 11-on-11 scrimmages, Barkley only recalls dropping one pass during OTAs and minicamp.
Manning connects with Barkley on 11 on 11 drills pic.twitter.com/6ztiNeu6Uw

— Jason Leach (@JasonKLeach) May 21, 2018
"I dropped one. That is something that I pride myself on. You come out here every single day and you want to be perfect. When I mean perfect, I don't mean a perfect player, but you want to go through practice without drops. Sometimes it reassures you that you have to get back on the jugs and catching after practice.

There is a ball that I caught 100 times and I dropped it because I was trying to turn upfield instead of securing the catch. I kind of worked on that after and it has not happened since. That is just a part of the game. I hate making mistakes but I love making mistakes. I love having MA's (missed assignments) and drops. It reassures you and makes you get back on your grind, lock-in and focus a little more. It is better to happen now and in practice than in week one against Jacksonville or preseason against the Browns."
In this offense, Barkley could catch 60-75 passes. For those that think a running back can't finish second on the team in receptions, all you have to do is look at what Le'Veon Bell is doing with the Pittsburgh Steelers.
Last season, Bell's 85 receptions were second on the team, only trailing Antonio Brown's 101. In 2016, Bell's 75 receptions were second to Brown's 106.
We'll have wait and see how the season plays out to see if Barkley finishes second on the New York Giants in receptions. But the one thing for sure is the sky is the limit for this rookie and he will be one of the best players in the league.