In the eyes of many, the New York Islanders were the 'winners' of the 2018 NHL Entry drafted this past weekend. However, if things didn't shape out the way they did, they could have had a superstar on their roster.
Holding onto picks number 11 and 12 overall, the New York Islanders were almost certainly looking around to see if they could move one or two of those picks for immediate help.
In fact, according to Eric Engels of Sportsnet, the Isles nearly acquired Max Pacioretty from the Montreal Canadiens as a part of a blockbuster, three-team trade.
The trade would've sent either pick 11 or 12 to Montreal in exchange for Pacioretty and then the Canadiens would flip that pick to the Buffalo Sabres in exchange for Ryan O'Reilly.
As per the story, Lou Lamoriello and the Islanders backed out of the trade when seeing that Oliver Wahlstrom and Noah Dobson somehow fell out of the top-10 and wisely took them both with back-to-back picks.
The trade would have given Montreal a desperately needed number one center, Buffalo another first-rounder to continue their rebuild, and the Islanders a usual 30-goal scorer – although he scored 17 in an injury-shortened season last year.
Hey, wait a second. That doesn't seem fair.
While an NHL team can never possess too many goal scorers, the three-team swap seems to address every team's needs except the Isles.
The Montreal captain plays left-wing, arguably the Isles' strongest position with Anders Lee, Anthony Beauvillier, Andrew Ladd and top prospect Kieffer Bellows.
On a team that desperately needs helps on defense and in goal, it seems odd that – if true – the Islanders were seriously considering trading for Pacioretty.
Even from a contract perspective, the 29-year-old has one-year left on a six-year deal worth $27 million ($4.5 million AAV). Given he has scored 30+ goals in four of those six seasons (last year he had 17 and he scored 15 during the lockout-shortened season), he's certainly due for a pay-raise.
A pay-raise the Isles could most likely not afford. Anders Lee and Jordan Eberle also have one more season left on their deals and while Eberle's cost will likely remain where it is now ($6 million AAV), Lee will be paid quite a bit more than the $3.75 million he is currently making.
In two seasons, the Isles will also owe rookie of the year Mathew Barzal a significant pay-raise from his entry-level deal. All of this madness is shortly coming, not including captain John Tavares who is currently hearing pitches from other clubs in Los Angeles, California.
While Pacioretty might have 226 goals and 448 points in 626 games, Lamoriello pulling out of the trade was a blessing in disguise. That's not necessarily a knock on Pacioretty, but rather praise for the two players the Isles got by turning down the trade.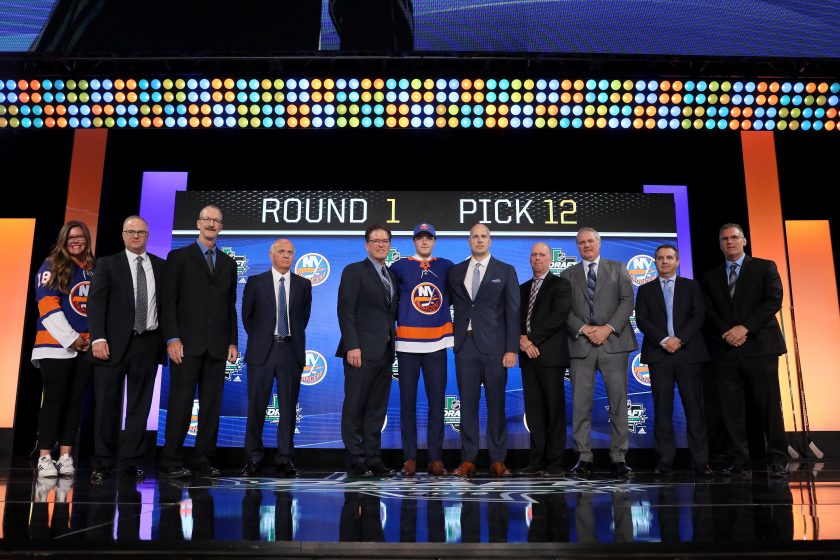 Taken at 11th overall, Wahlstrom was considered to be a top-five pick by some as well as the best pure goal scorer in the entire draft. In 62 games with the United States National Team Development Program (NTDP), Wahlstrom scored 48 goals and 94 points and is committed to play hockey at Boston College next year.
Right after Wahlstrom the Isles selected defenseman Noah Dobson. Dobson scored 17 goals and 69 points last season for Acadie-Bathurst Titan of the QMJHL in 67 games, helping lead the team to the Memorial Cup.
The two are only a few short years away from contributing at the NHL level and will be coming in on entry-level contracts with full team control.
Time will tell if the Islanders truly made the right decision but for now, it seems like the right one.