Once-inseparable basketball legends, Katie Smith and ex-Liberty coach Bill Laimbeer, showcase their squads once more on Friday night. 
Bill Laimbeer's playing career has been spent alongside Hall-of-Famers. The success of his NBA tenure, spent entirely with the Detroit Pistons, may have overshadowed by his propensity for thuggery that might be more suitable on the ice of Joe Louis Arena rather than the hardwood of The Palace of Auburn Hills.
Nonetheless, Laimbeer, a two-time NBA champion and four-time All-Star invitee, will forever be linked to some of Springfield's finest, including Isiah Thomas, Joe Dumars, and Dennis Rodman, all of whom likewise help guide the Pistons earn back-to-back titles in 1989-90.
Post-NBA, Laimbeer has found another, very recent, Hall-of-Fame inductee he'll forever be attached to in Katie Smith.
Smith and Laimbeer, two of the greatest names in Detroit basketball history, squared off for the second time as head coaches, this season. And for the second-straight time, it was Laimbeer the Las Vegas Aces, coming out on top, 88-78.
The relation is so tight, however, no score can stand in the way.
"It's a very good working relationship," Laimbeer said after the first New York-Vegas showdown. "I brought her along as a coach, had her as a player twice. I know her very well. She's going to very successful as a coach."
Laimbeer, 61, has spent all but three basketball seasons since 2002 coaching in the WNBA, and he now oversees the league's newest franchise, the Aces. Formerly known as the Utah Starzz and San Antonio Silver Stars, the Aces are Laimbeer's third coaching stop, fourth if you count a three-year stint as an assistant with the NBA's Minnesota Timberwolves. Laimbeer first returned to an adoring public in Auburn Hills, earning three more titles with the Detroit Shock.
After his stint with the Timberwolves, Laimbeer returned to head coaching in the women's association, succeeding John Whisenant of the Liberty. After struggling through his first two seasons, Laimbeer's performance ironically seemed to soar when Thomas took over as New York's president. Over three more years, the Liberty owned the Eastern Conference's best record, a label they hadn't held since 2002. When Laimbeer took the Las Vegas job, he took 92 New York wins with him, second in franchise history behind Richie Adubato.
Seemingly with him, every step of his post-NBA career has been Smith, who is set to enter the Basketball Hall of Fame in September.
Smith spent her first six WNBA seasons with the Minnesota Lynx, establishing herself as one of the league's top guards before being traded to the Shock in 2005. By that point, Laimbeer was in his third season at the helm, having guided the franchise to their first championship in his 2003 debut. A return trip to the WNBA Finals proved elusive, with Detroit struggling to maintain a winning record. Smith, however, brought an instant jolt to the Detroit lineup. Though a first round exit awaited the Shock in the playoffs, they were 8-6 after making the trade for Smith, and the best was yet to come.
The pair went on to spend three more full seasons together, earning two championships. Smith was especially instrumental in 2008, when she earned MVP honors in the WNBA Finals, sweeping San Antonio in a three-game set. Smith led the team in scoring each game, helping create the WNBA's second dynasty.
That offseason, Smith and Laimbeer led Detroit basketball to further glory, partaking in the Shooting Stars competition in 2009 during NBA All-Star Weekend. A shooting competition that would call upon the services of teams consisting of one active NBA players, one active WNBA player, and an NBA retiree, Smith and Laimbeer, linked with modern Piston Arron Afflalo, smoked competition from Phoenix, San Antonio and Los Angeles to seal the win.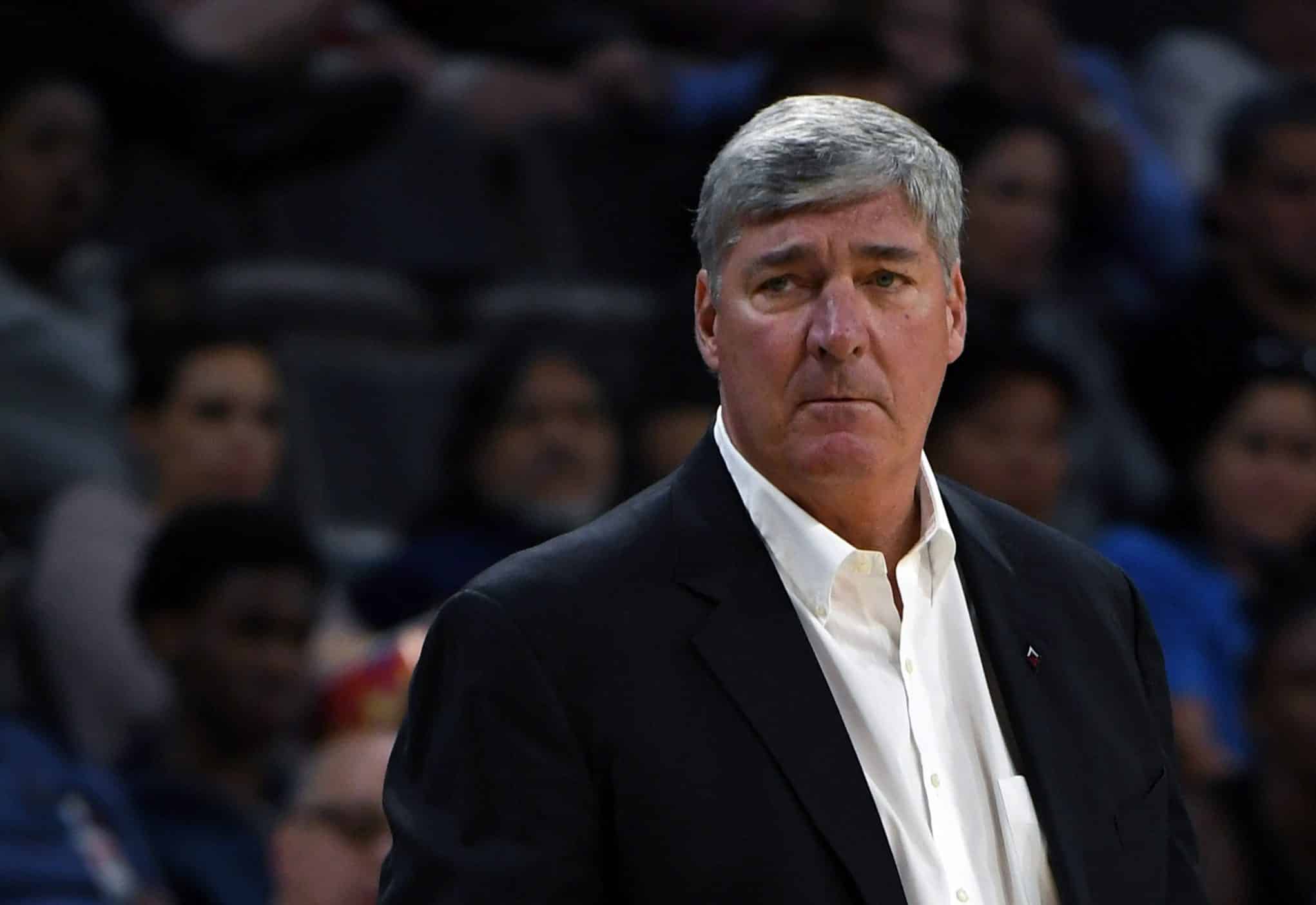 Laimbeer and Smith's professional relationship seemingly ended in 2009, when Laimbeer, still yearning for an NBA coaching job, resigned four games into the season. That was the beginning of the end for women's basketball in Detroit, with the team sold to a Tulsa-based group that moved the team to Oklahoma, where they spent five years before adopting their current identity as the Dallas Wings. Smith left Detroit as well, spending a year with Washington and two more with Seattle before fate brought her back into Laimbeer's lineup … in New York.
Smith spent the final season of her playing career with the Liberty, where Laimbeer had taken over as the head coach. After capping off a stellar hoops career, Smith subbed in for another WNBA legend, with Taj McWilliams-Franklin departing. Promoted to associate head coach in 2016, Laimbeer and Smith helped oversee the Liberty's return to WNBA relevancy, and she was the first choice when Laimbeer left for Vegas.
"He was grooming me to become head coach," Smith said to Brigitte Williams James of the New York Post after her promotion. "It will be fun to see him on the other side. I know he'll want to beat me and I'll want to beat him."
She'll had that second chance on Friday night.
The first matchup came up snake eyes for the Liberty (4-6), who suffered their first double-digit loss of the year on June 13 at Westchester County Center. Four Aces reached double figures, led by 17 off the bench of Dearica Hamby, in a game that got completely out of hand in the second half. Las Vegas went up by as much 26 before the Liberty managed to make the final somewhat respectable once all was lost.
"They know what we're running. We know what they're running. We know where their bread and butter is at," Smith said of her former mentor's scheme. "They hit some shots but holding them at 78 gave us a chance to win that ball game. We just could not get on that offensive flow and knock down shots with any consistency."
The early adversity is no problem for Smith, who has dealt with these kinds of obstacles her whole professional career. Inducted into the Women's Basketball Hall of Fame in Knoxville, Tennessee earlier this month, Smith talked about two antagonistic experiences that have helped shape her career in her induction speech.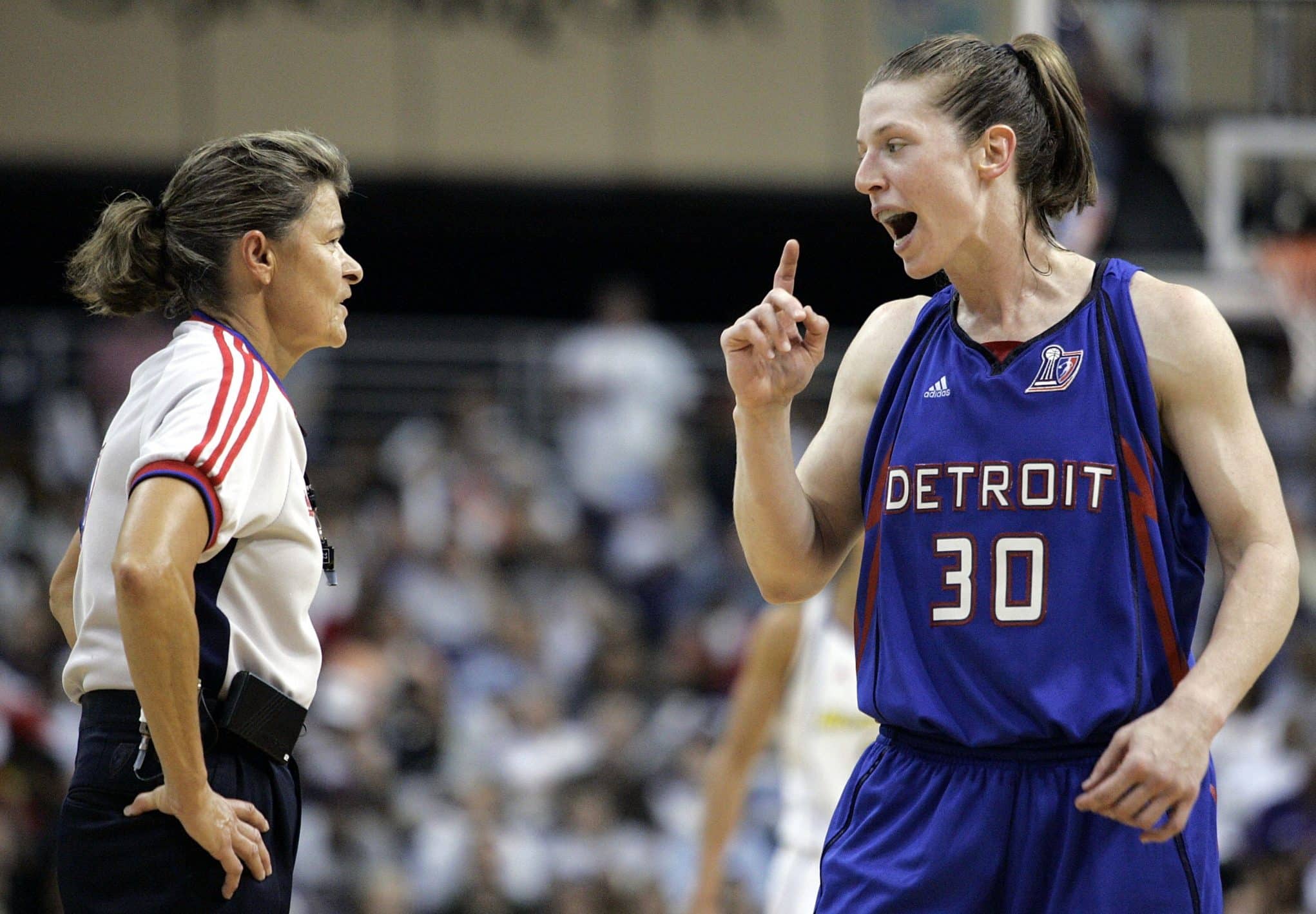 Smith was one of the faces of the first attempt at professional women's basketball, the American Basketball League. Going from one Columbus institution to another, Smith helped the Columbus Quest earn back-to-back titles. The league folded after the latter championship, but Smith was able to parlay her ABL success into an opportunity with the expansion Lynx. After Smith took over the Liberty gig, rumors persisted about the Liberty's potential sale.
Like the rest of her legendary career, however, Smith took the rumors in stride, and the team has started to make itself at home at Westchester County Center.
"I chose a career where it was possible to be back at home, driving to my Christmas shopping, and finding out the league I was playing in was shutting down, by a reporter calling me for my reaction. That's how I found out the ABL folded," Smith said in her induction speech, according to ESPNW's Mechelle Voepel. "Or you could be named the head coach and then find out that your team is being sold. As I said, 'How on earth is this my life?' Not a shot at security, or certainty, or a well-worn path. Just this amazing game choosing me. And I honestly could not be more grateful."
Like any team going through a transitional period, the Aces are struggling out of the gate, sitting at 4-9. The early success earned by Sin City's hockey team has eluded the Aces thus far, but Laimbeer is confident in where the team is going, as documented by the Las Vegas Review Journal's Sam Martin.
"We (have) learned how hard we have to play defensively and on the perimeter," Laimbeer said after Vegas' first win, an 85-73 on June 1 over Washington. "We made it very clear the 3-ball line was very important, and we need to guard it."
If anyone knows what Laimbeer is capable of in terms of player development, it's Liberty superstar Tina Charles. A dominating inside prescience for the Liberty, Charles rose to power under the guidance of Laimbeer, who was known for terrorizing the New York paint as a member of the Pistons. Laimbeer currently has a new lump of clay to work with in A'ja Wilson, the top overall pick in April's draft. A South Carolina alum, Wilson, perhaps best known for helping end Connecticut's monopoly on women's college basketball, currently leads WNBA rookies in scoring. To Charles, it's no secret why.
"I know  A'ja Wilson has had an incredible year, leading the rookies in scoring," Charles noted prior to the first matchup. "Me playing under Bill Laimbeer, I know that she's definitely going to thrive underneath him and they're definitely a team looking for wins. I know Bill vs  Katie Smith is going to great, strategy-wise, so we're looking forward to it."
Follow Geoff Magliocchetti on TWITTER