The Long Island Ducks amazingly assist a Little League team honor the memory of one of their fallen players.
There are many reasons why going to a minor league baseball game is a great experience for fans of all ages.
From the on-field contests in-between innings to the interactive games around the ballpark to the mascots to the up-close access to players, there's really something for everyone and it makes for a wonderful day or night at a game.
The Long Island Ducks of the Atlantic League features all of those great things at their home games plus something that's a really cool experience for youth baseball players. The Ducks have what they call a "Dream Team" where a little league team can join the Ducks players on the field for the national anthem and have their group's name on the scoreboard.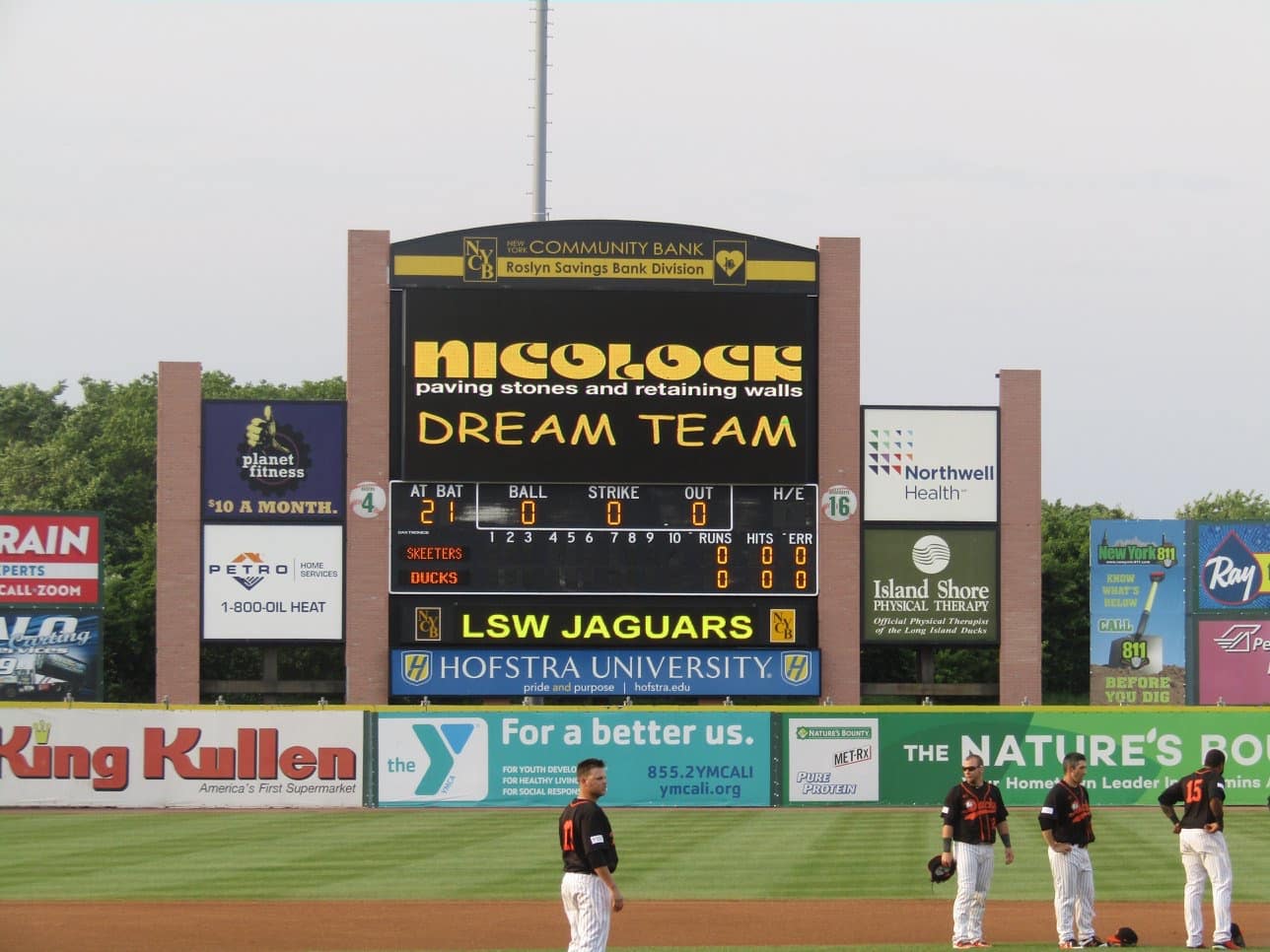 This past Monday, my son Jared's team was the "Dream Team," but the night had a little extra meaning for the LSW Jaguars.
A few weeks ago, the Jaguars lost one of their teammates as 7-year-old James Lodato passed away from a rare form of cancer called Alveolar Rhabdomyosarcoma.
James, whose nickname was "Beast," was diagnosed ten months ago but still wanted to join the team this year and marched with his teammates in the pre-season parade. He passed away on May 30 and his loss has been felt throughout the community.
After the boys took the field on Monday night, the Ducks held a moment of silence for James before the national anthem. It was a wonderful gesture by the Ducks to do this and it really meant a lot to the boys, coaches, family and friends who were at the game. The public address announcer read a heartfelt tribute to James and then during the moment of silence, there was a picture of James on the scoreboard at Bethpage Ballpark.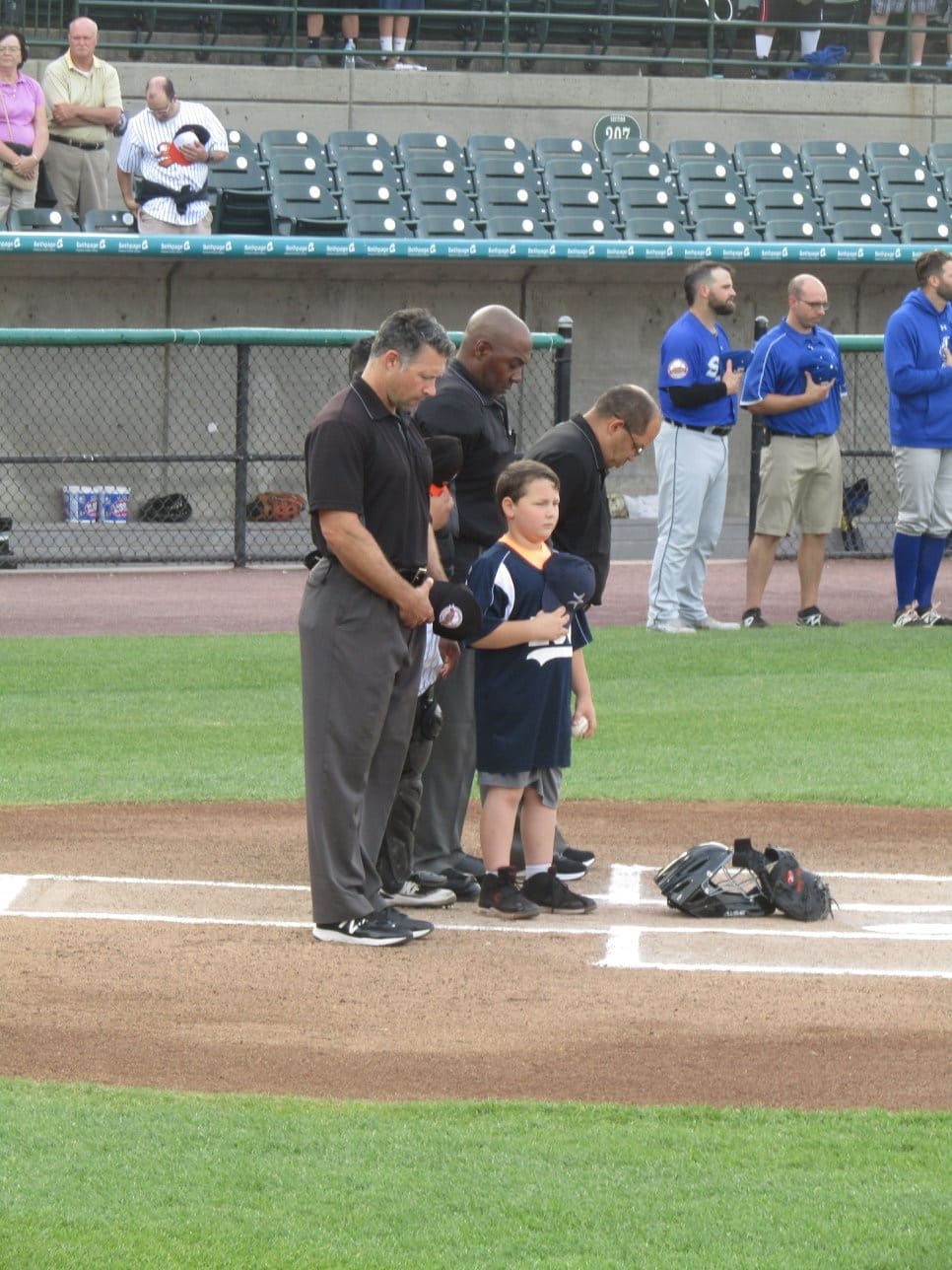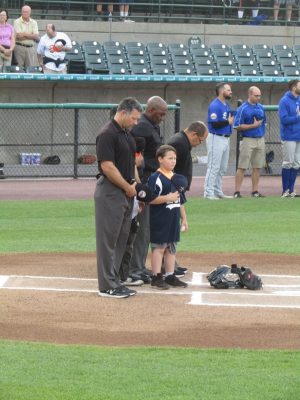 Throughout the course of the night, the boys were able to hang out together, move down to better seats closer to the field, visit the team store to get some souvenirs and watch the Ducks beat the Sugarland Skeeters 5-0.
When they were on the field, they were able to talk to some of the players and some of the boys were lucky enough to come home with a baseball. But the night really was about James and paying tribute to him.
In their first game after James' passing, the Jaguars wore his number one on the back of their helmets and then the league honored him last week at its annual awards night. He was a wonderful young man that loved to play baseball and other sports like basketball and soccer, play with his friends, and be with his family. His battle was truly inspirational and he will be missed greatly. For more information about ARMS, please click here.
Thank you, Long Island Ducks, for a memorable evening.