New York Jets rookie quarterback Sam Darnold has to face the man, but has already defeated Tom Brady in jersey sales.
Well, he's done it. New York Jets rookie quarterback Sam Darnold has actually done what previous quarterbacks in green and white could never do.
He's defeated Tom Brady and, best yet, he's done it without taking a single NFL snap.
Of course we're discussing NFL jersey sales.
According to Dick's Sports Goods, the Jets rook comes in at No. 8 on the nationwide list while the top three all-time signal-caller comes in one spot later at 9.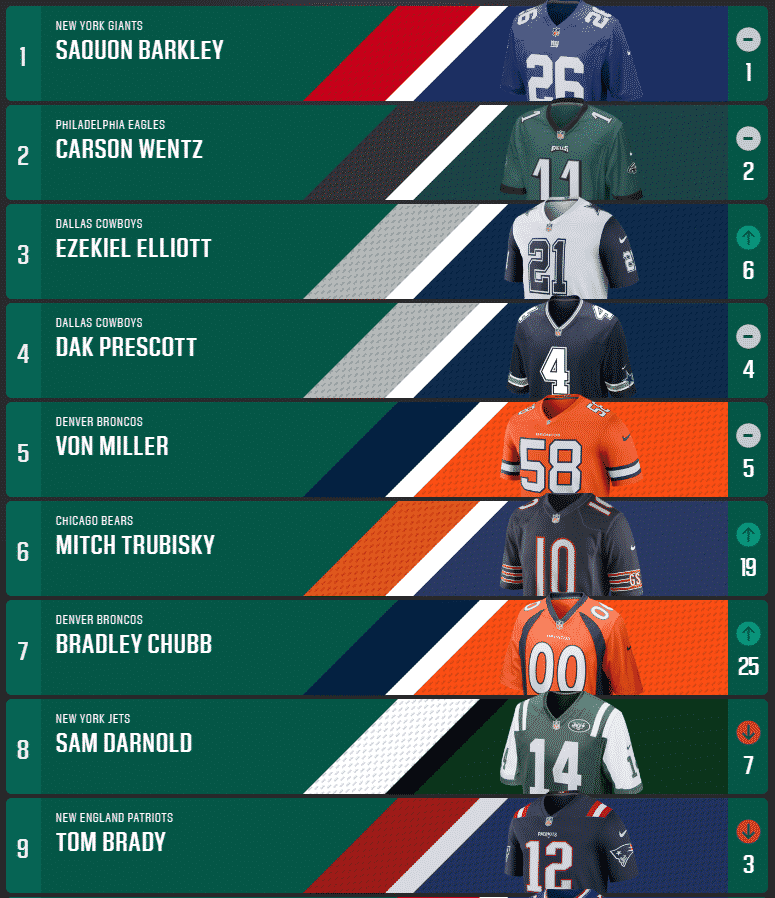 Darnold, 21, is the Jets No. 3 overall pick via the 2018 NFL Draft. He's the face of the franchise, the hope for every fan moving forward.
Brady, 40, is the most decorated quarterback in NFL history. As much as New Yorkers and New Jersians hate and love to hate the guy, a certain sort of underlying respect is always present (whether it's showcased or not).
The only possible area Darnold could defeat Brady at this very moment is on the NFL best-selling jersey list.
Topping the list is New York Giants running back Saquon Barkley, which isn't a surprise. What is a surprise, however, is that Carson Wentz remains entrenched at No. 2. Considering his injury issues last year and the Philadelphia Eagles capturing that elusive Super Bowl without him makes it extremely intriguing to see him in that slot.
Where's Baker Mayfield? The No. 1 overall pick by way of the Cleveland Browns doesn't even fall in the top 10 which is shocking. Even Josh Allen ranks No. 10.