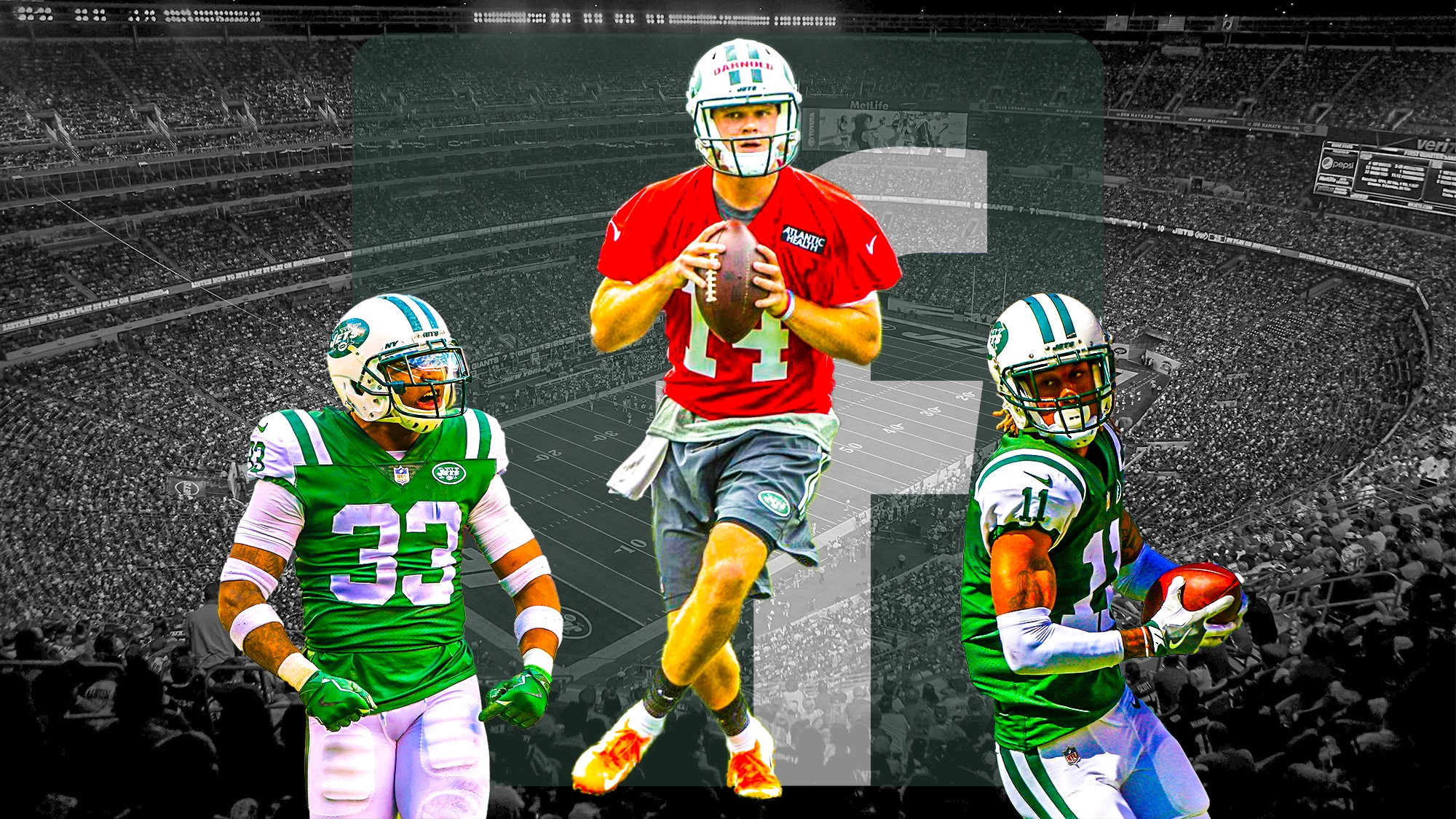 New York Jets and Facebook present "One Jets Drive: Road to Training Camp," an inside look at Gang Green's offseason. Watch it here, live.
The countdown to the season begins.Episode 1: Building Blocks

Posted by One Jets Drive on Tuesday, June 19, 2018
A terrific offseason—this is the only description needed pertaining to how the New York Jets navigated their way through the NFL landscape since Week 17 of the 2017 campaign officially came to a merciful close.
Why? Well, despite not filling obvious offensive line holes, that potential next face of the franchise (and quarterback) Sam Darnold has been snagged.
Though talk of Kirk Cousins and Baker Mayfield circulated and tortured the fan base, the football gods graced the green spots of Northern Jersey, the Five Boroughs and Long Island with incredible luck.
Now, the organization has teamed up with Facebook in pushing out those terrific vibes of the moment.
Episode 1 of One Jets Drive: The Road to Training Camp drops on Tuesday night at 8 p.m. ET on Facebook Watch. It's a six-part series that chronicles the time between Week 17 of 2017 leading up until training camp of July.
The official Facebook One Jets Drive: The Road to Training Camp page: Click here.
Introducing One Jets Drive: The Road to Training CampNew episodes every Tuesday exclusively on Facebook Watch

Posted by New York Jets on Thursday, June 14, 2018
Be sure to follow One Jets Drive: The Road to Training CampEpisode 1 drops this Tuesday at 8pm ET!

Posted by New York Jets on Monday, June 18, 2018
Leonard Williams likes what he sees so far.Episode 1 of One Jets Drive: The Road to Training Camp drops this Tuesday at 8pm ET!

Posted by New York Jets on Monday, June 18, 2018