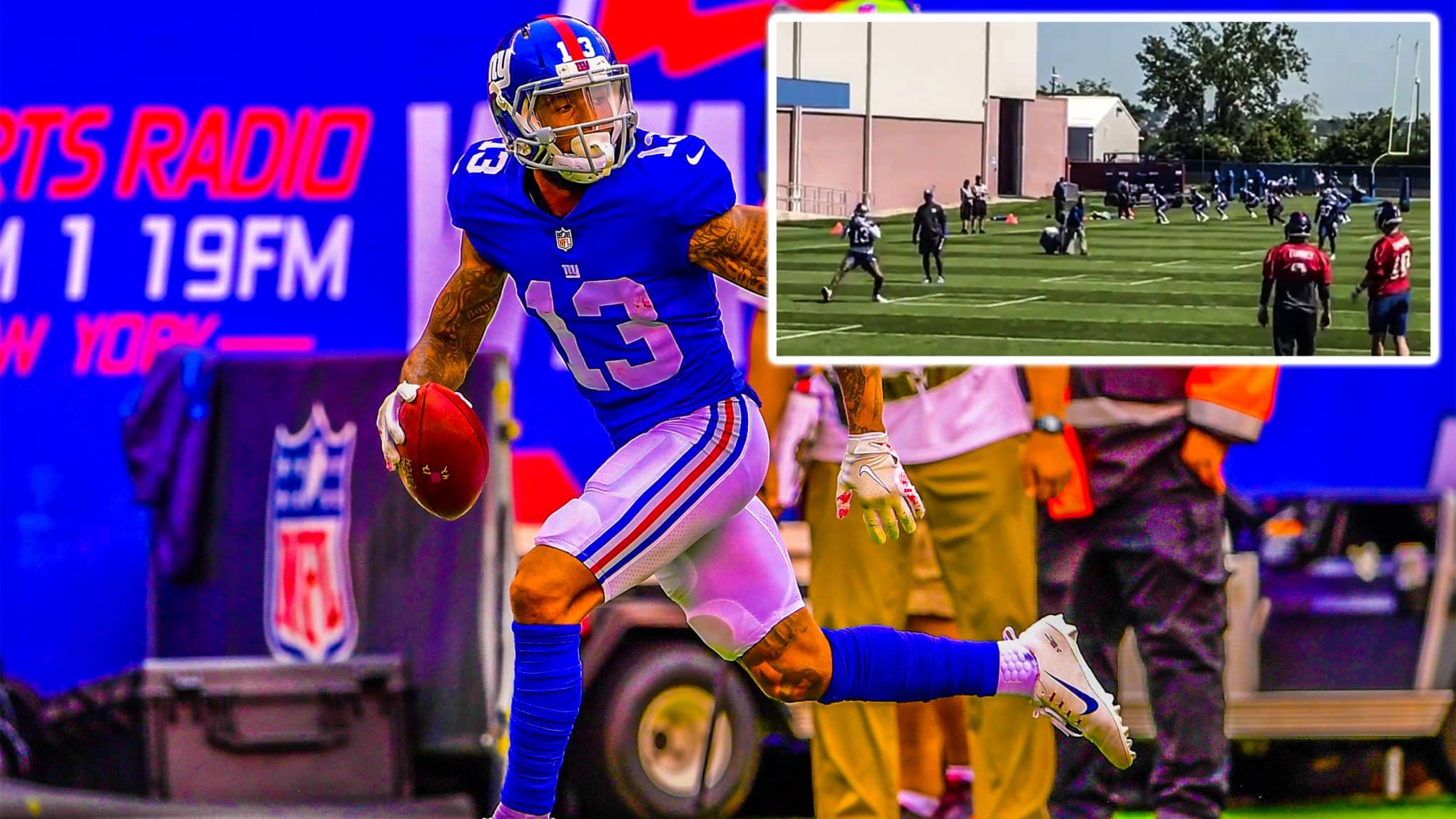 Superstar Odell Beckham Jr. took a huge step in his return on Tuesday as the New York Giants opened mandatory minicamp.
Odell Beckham Jr. isn't quite fully back in the New York groove, but the commencement of mandatory minicamp showed he's getting close.
The New York Giants opened their three-day minicamp on Tuesday, which also the first time Beckham has worked on the Quest Diagnostics Training Center practice field since his season-ending ankle injury in October.
While Beckham did not partake in team drills, he did reestablish his passing connection with Eli Manning, taking passes in the early portions of practice, documented by USA Today's Art Stapleton and Newsday's Tom Rock.
10 to 13 pic.twitter.com/Pt23asYYsJ

— Art Stapleton (@art_stapleton) June 12, 2018
Eli to Odell pic.twitter.com/6kuowq8cMg

— Tom Rock (@TomRock_Newsday) June 12, 2018
Some of the rust still needs to be worked out, evidenced by a one-handed drop recorded by SNY's Ralph Vacchiano, but Beckham kept in good spirits by showing off his audition for the New York Red Bulls.
Odell Beckham's one-handed catch thing looks a little rusty … but his soccer skills are still strong. pic.twitter.com/13BTivlJZK

— Ralph Vacchiano (@RVacchianoSNY) June 12, 2018
Though Beckham has made his appearance at minicamp, reports circulated that he was indeed medically cleared for team drills and opted not to partake.
Giants head coach Pat Shurmur, however, put these rumors to rest when prompted by NFL Network's Kim Jones.
I asked Pat Shurmur about the notion that Odell Beckham Jr declined to participate in team drills despite being cleared and asked to do so.
Shurmur's response: "Totally not true."
In other words, Beckham did everything asked of him. And #NYG will continue to be cautious.

— Kimberly Jones (@KimJonesSports) June 12, 2018
If anything, the prescience of Beckham, who is entering the final year of his initial Giants contract, should be a welcome sign for Giants fans pining for his New York tenure to be extended.
Several touted names, despite clean bills of health, have opted not to appear at these mandatory sessions, including Falcons receiver Julio Jones, Raiders linebacker Khalil Mack and Seahawks safety Earl Thomas.
Follow Geoff Magliocchetti on TWITTER