The offseason has officially begun and with that, there are players the New York Rangers must avoid completely this summer.
The New York Rangers are entering an important time of their rebuild with the offseason officially beginning.
This offseason the Rangers aren't necessarily looking to bring in major talent with the hopes of winning a Stanley Cup in 2018-19. Instead, they will be looking to bring in established veterans to help their young core develop. While doing this, the team will also try to continue their mission to get young.
Some of the names on the market that might become available in trades or in an unrestricted free agency who are enticing. They have the potential to become game/season changing pick-ups for a team. But, some of them the Rangers need to avoid.
Why you might ask? Because it only rushes the plan that general manager Jeff Gorton set out in early February.
Rick Nash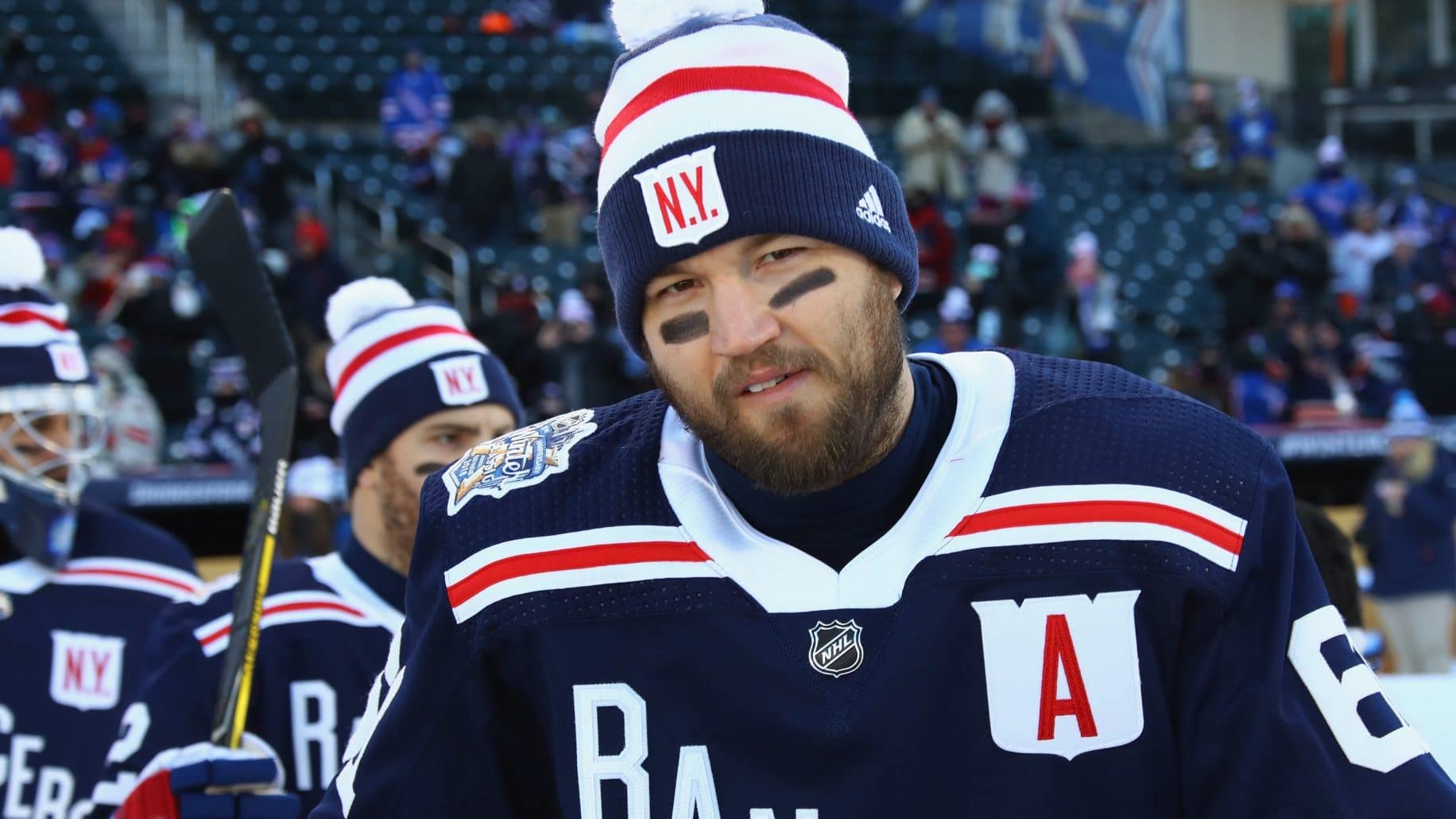 Rangers fans already know the type of player that Rick Nash is and the type of player that he used to be. The player that he used to be was one who could dominate a game, scoring 40 or more goals in a season. The player he is now is someone who plays a solid all-around game but has lost his goal-scoring touch.
Nash will start the season at 34-years-old. While he fills in that veteran presence and leadership role that is missing, it would be a mistake to bring him back.
The asking price for Nash will most likely drop from the $7.8 million price tag he had in 2017-18. But even if it that gets cut in half, the price tag is still a bit much for the Rangers. The upcoming market has players who are similar to Nash that will be commanding less. One that comes to mind is another former Rangers, Michael Grabner.
After being sent to Boston at the trade deadline, Nash didn't really have the impact that the Bruins had hoped he would. He only appeared in 11 of the Bruins remaining 23 games. Overal, he played 71 in 2017-18 and has yet to play a full season since 2011-12 in Columbus.
Nash can be a great addition to a team that is ready to contend. The Rangers will not be one of those teams in 2018-19. It's better for both Nash, and the Blueshirts, if he were to go and hunt his dream of winning a Stanley Cup.
John Tavares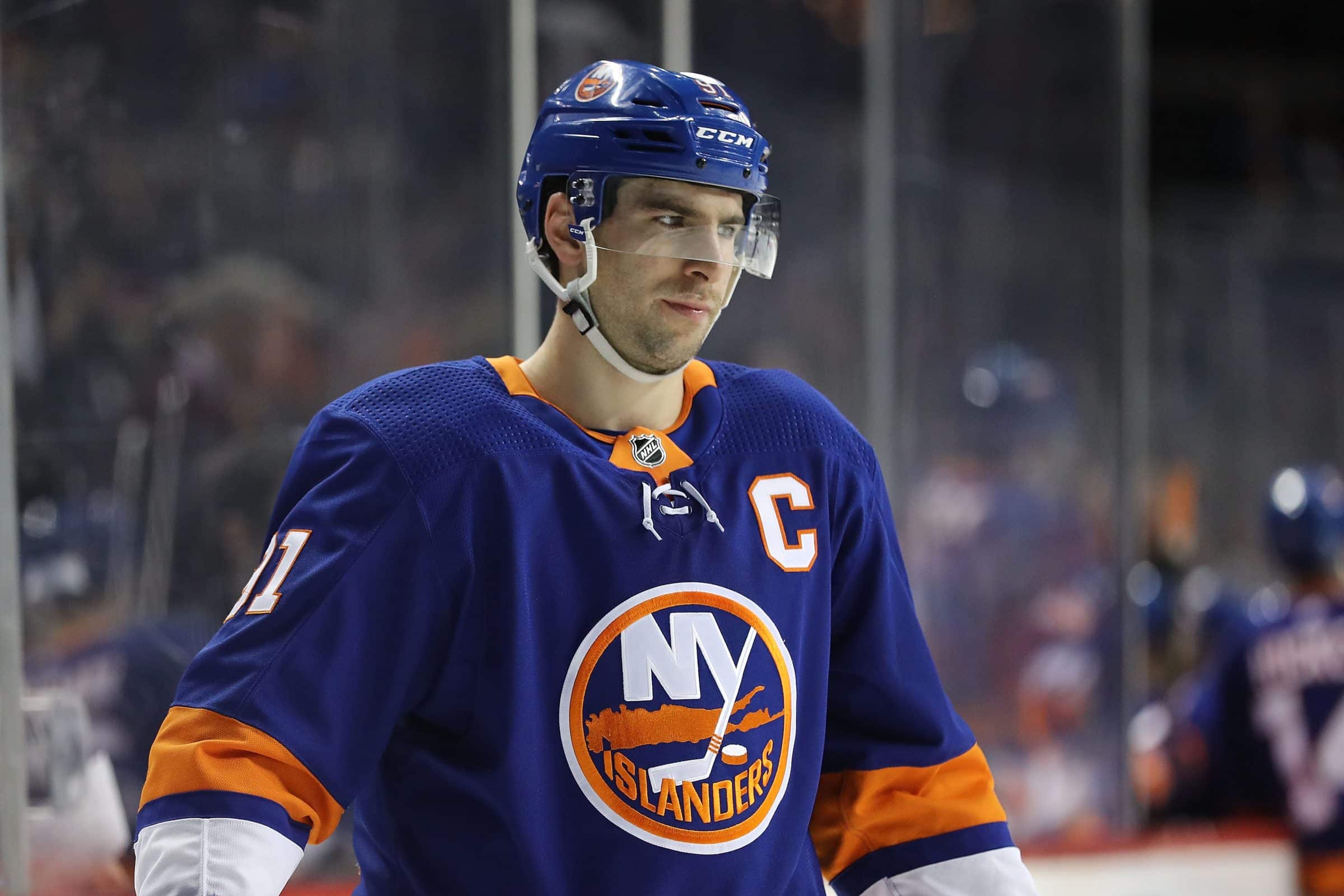 New York Islander superstar John Tavares is expected to test the free agent market this summer. As much of a game changer that Tavares can be, the Blueshirts need to stay away from the 27-year-old center.
You might be wondering why the Blueshirts should stay away from a generational talent in the middle of his prime? Well, it's simple, adding Tavares is not apart of the current plan the Rangers have in place.
With the Rangers youth movement, adding Tavares rushes things. It ups the pressure for the young Rangers to start to win now when the reality of it is that they are still three, even four years away from contending. It's also fair to raise the question, why would Tavares want to leave a losing environment to join what is expected to be just that next year.
It would probably cost a team $10 million a season, or more, over seven years to get a deal for Tavares done. The Rangers are projected to have $24.9 million in cap space according to Capfriendly. A majority of that cap space will have to go to extending Brady Skjei, Kevin Hayes, Jimmy Vesey, Ryan Spooner and Vladislav Namestnikov. How can they fit Tavares and re-sign at least three of the four players mentioned above? Sounds practically impossible.
Erik Karlsson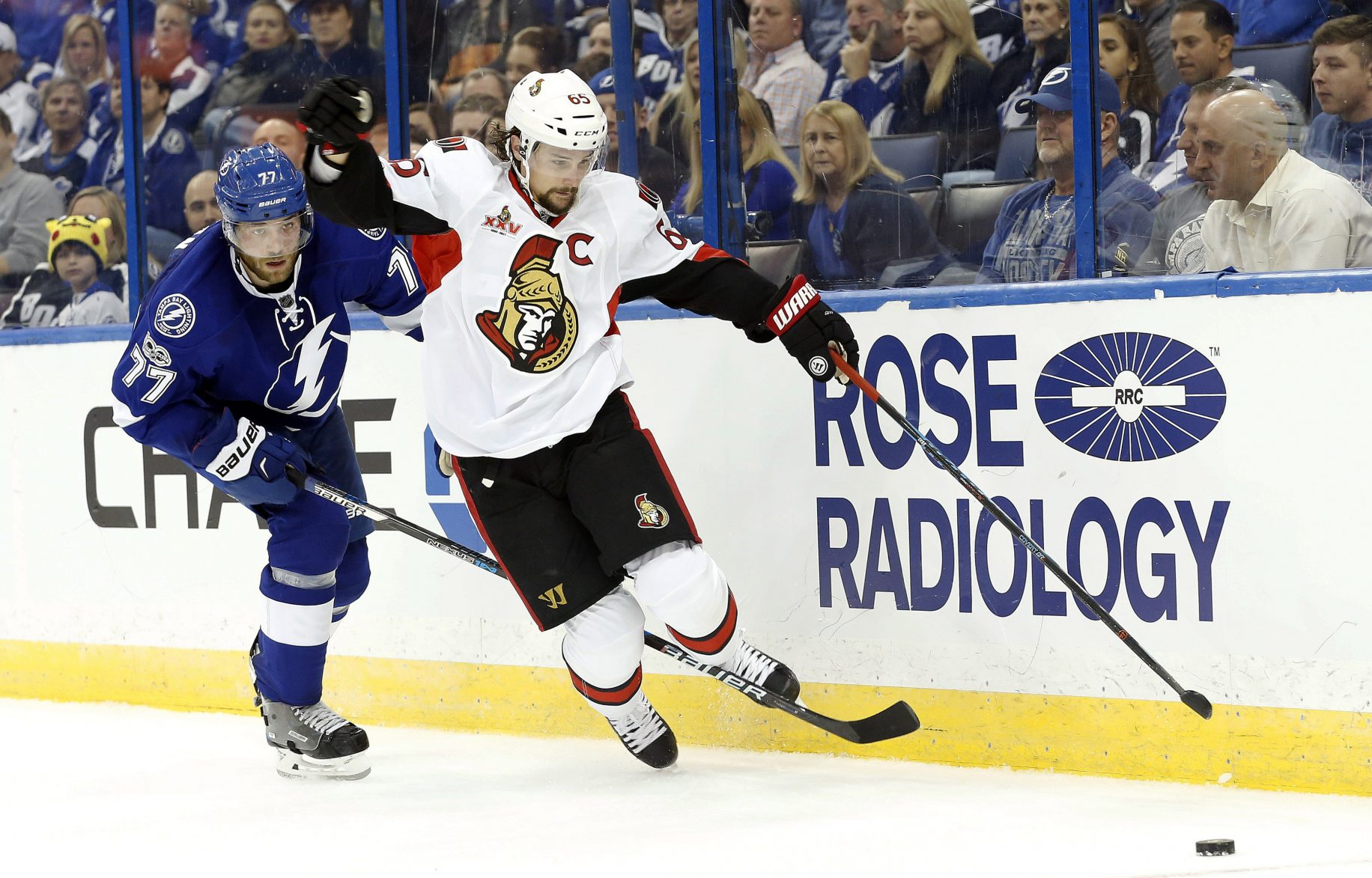 Erik Karlsson isn't a free agent this upcoming summer, but there have been rumors in Ottawa that they might be shipping the superstar defenseman. As is the case with other top stars on the trade market, the Rangers seem to always be interested in making a deal.
Karlsson might be the best defenseman available on both the trade and free agent market. He is most definitely a game changer, but a player the Rangers must avoid this summer.
Acquiring a talent like Karlsson will only push the Rangers back instead of pushing them forward. Just to even start a conversation about a deal, the likes of Igor Shestyorkin, Filip Chytil, or Ty Ronning would have to be involved. Just losing one of those three players can push this Rangers rebuild back years.
Putting Karlsson on the Rangers blueline can also cause the Rangers major problems on the blueline. A blueline that is already crowded with the likes of Marc Staal, Kevin Shattenkirk, Tony DeAngelo, Brady Skjei, and Neal Pionk. Karlsson will take time away from a young player, and the Rangers cannot have that happen.
Joe Thornton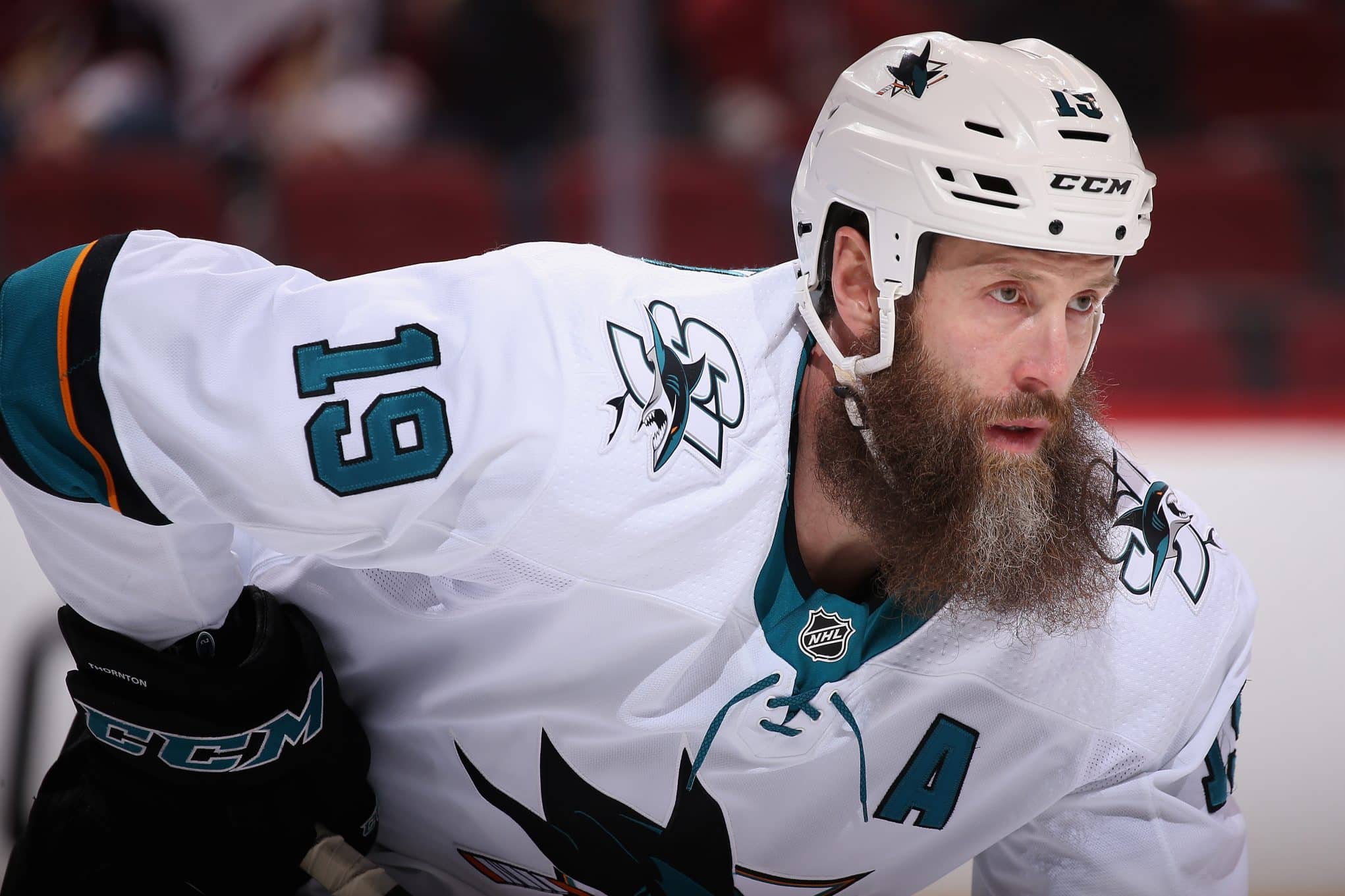 It seems like every summer, the Rangers have been linked to Joe Thornton. Even though they've been linked to him, nothing has ever actually happened where the 38-year-old center wore a Ranger center.
Once again this offseason, Thornton is on the market as an unrestricted free agent. He's coming off a season where he only played in 47 regular season games, missing time with an MCL injury. But, when he played, he was actually productive. In those 47 games, he scored 36 points, 13 goals, 23 assists including 11 assists on the powerplay.
The numbers are solid, but you can't help but be cautious when it comes to Thornton. With his age and the injury last year, he has nothing but red flags surrounding him. Some players you say the potential production outweighs the red flags, but not with Thornton. Yes, he would serve as a great mentor for the likes of Chytil and Lias Andersson but he is not worth the risk.
There are other free agent centers (if the Rangers are interested in one) that can have the same potential impact that Thornton can have.
Follow Dominick on TWITTER