Rick Nash said prior to the trade deadline that he would consider returning to the New York Rangers in 2018-19, but should that even be an option?
It's no secret that the New York Rangers have always had interest in Rick Nash. But with Nash being an unrestricted free agent, the Rangers need to stay far away from him.
The Rangers acquired Nash prior to the lockout-shortened 2012-13 season. He was supposed to be the player that put the Rangers over the hump and make them a Stanley Cup Contender. That, however, never worked out as the end of the Rick Nash era was a disappointing one.
Nash moved on in a trade at the deadline to the Boston Bruins where he would be part of yet another playoff run. It certainly felt weird seeing the 33-year-old in a uniform other than one that had the colors of blue and red.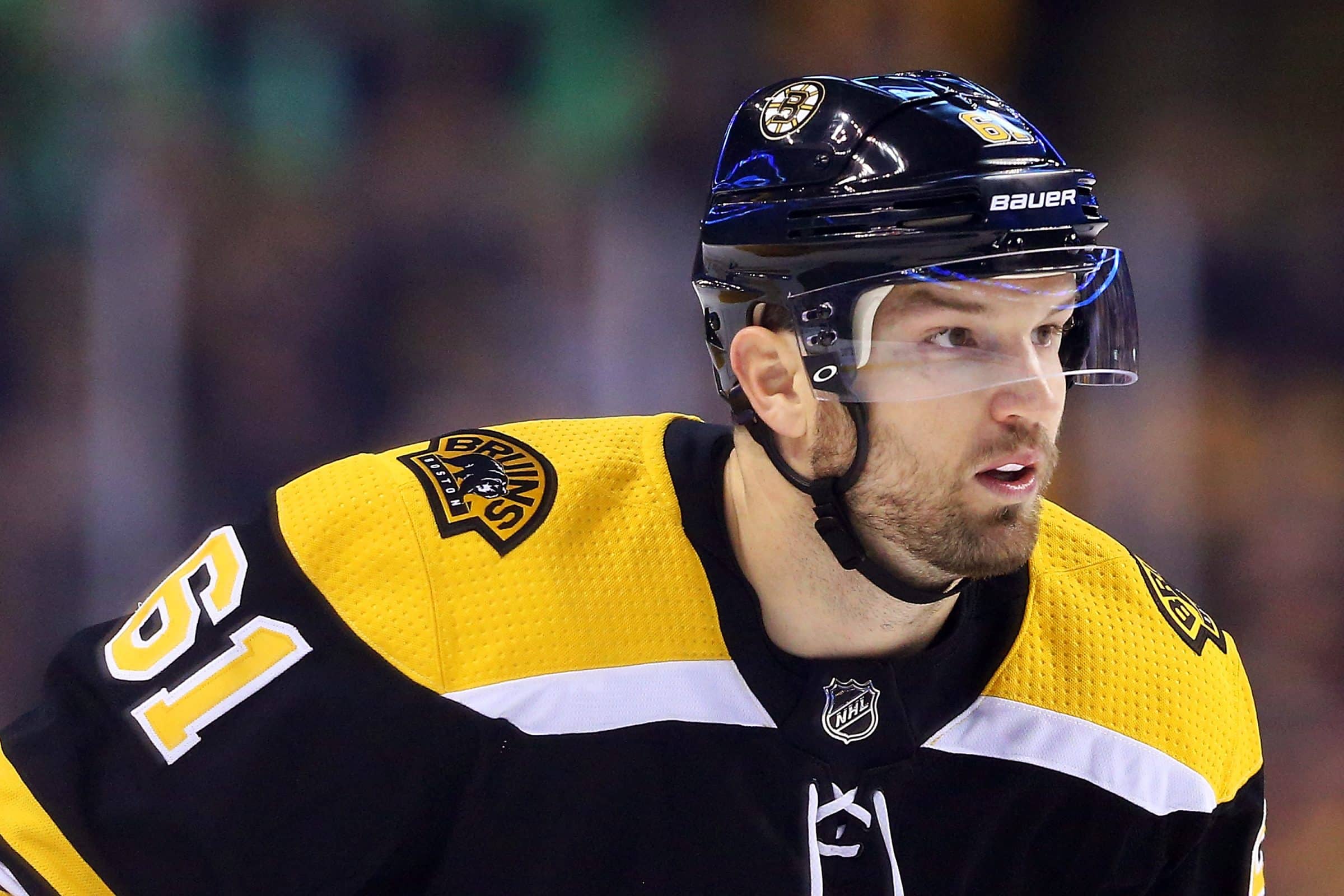 In Boston, he scored three goals and three assists in the regular season. In the postseason, Nash struggled at times but finished the tournament with three goals and two assists in 12 games.
Nash is going to be one of the top players on the free agent market this year. Teams that will be seeking a solid third or second line player will be extremely interested in him. Nash would be a perfect fit for any team, the Rangers included. But, the Rangers decided to go in a different direction this season, and that plan needs to continue.
The Rangers goal this offseason needs to continue to be adding young, NHL ready talent. While Nash fits the NHL ready category, the young talent category is much more important for this team. This is the formula that the Rangers need to continue building on. It has worked for so many teams before, and some of them remain in the postseason.
Teams like Winnipeg, Nashville, Washington, and Tampa Bay are all getting it done with a plethora of young talent. Patrik Laine, Filip Forsberg, Braden Point, Evgeni Kuznetsov have all developed and blossomed in their organizations. While they were coming up, the veteran talent was around them.
Bringing in Nash doesn't allow the Rangers to develop young players. Signing Nash actually means the exact opposite. It means they are going in the exact opposite direction, a dangerous one at best.
Signing Nash puts the team right back in the direction they were in prior to the start of 2017-18. It puts them back in the win now mode, a mode that quite frankly just will not work for them anymore.
Nash might not command the same amount of money that he did in 2009, but he will still demand a hearty price. A price that must be out of the Rangers payroll plan. This summer, the team has to lock up the likes of Brady Skjei, Kevin Hayes, Ryan Spooner while making a decision on where Vladislav Namestnikov fits long term. Bringing Nash at a cap hit of let's say $4.5 million next year, might mean losing out one of those RFA's.
Outside of Nash, there are other quality free agents at a cheaper price that can fill in the same role Nash does. Former Ranger Michael Grabner is also an unrestricted free agent and should command at least half of what Nash will ask. Going after Grabner would allow the Rangers to keep some of the RFA's.
The Rangers still have a whole within their defenseman and going after Nash would stray them away from addressing that. Going after the cheaper option allows them to try and put some resources into their defense. They have the depth up front to get them by and adding a well thought out free agent (like Grabner) can be a big help.
Yes, the idea of bringing back Rick Nash is one that sounded great at the trade deadline. But let's face it, he is far from what the Rangers should be looking at. Plus, he deserves a shot at winning a Cup, and he won't be doing that in New York anytime soon.
It's time to put the idea of Rick Nash returning to the Rangers to bed.
Follow Dominick on TWITTER