Embed from Getty Images
6. Frank Boucher, 1940-1949, 1954
Following a great playing career, Boucher was hired to coach the Rangers beginning with the 1939-40 season. He went on to coach the Rangers for 11 seasons and had a regular season record of 181-263-83. His team appeared in the playoffs for 27 games compiling a record of 13-14. Of course, his biggest accomplishment, one which all Rangers will forever remember the date, was winning the Stanley Cup in 1940. The last championship the Rangers would see for 54 years.
In the 1945-46 season, he was the first head coach to alternate between two goaltenders in a single season. Boucher resigned following that season but was rehired again in 1953 to help a struggling Rangers club find its way back to the playoffs. Boucher's attempt was unsuccessful as the team again missed out on the postseason.
His career was etched in Rangers history with the Stanley Cup win in 1940.  Boucher was inducted into the Hockey Hall of fame in 1958 in the Players category.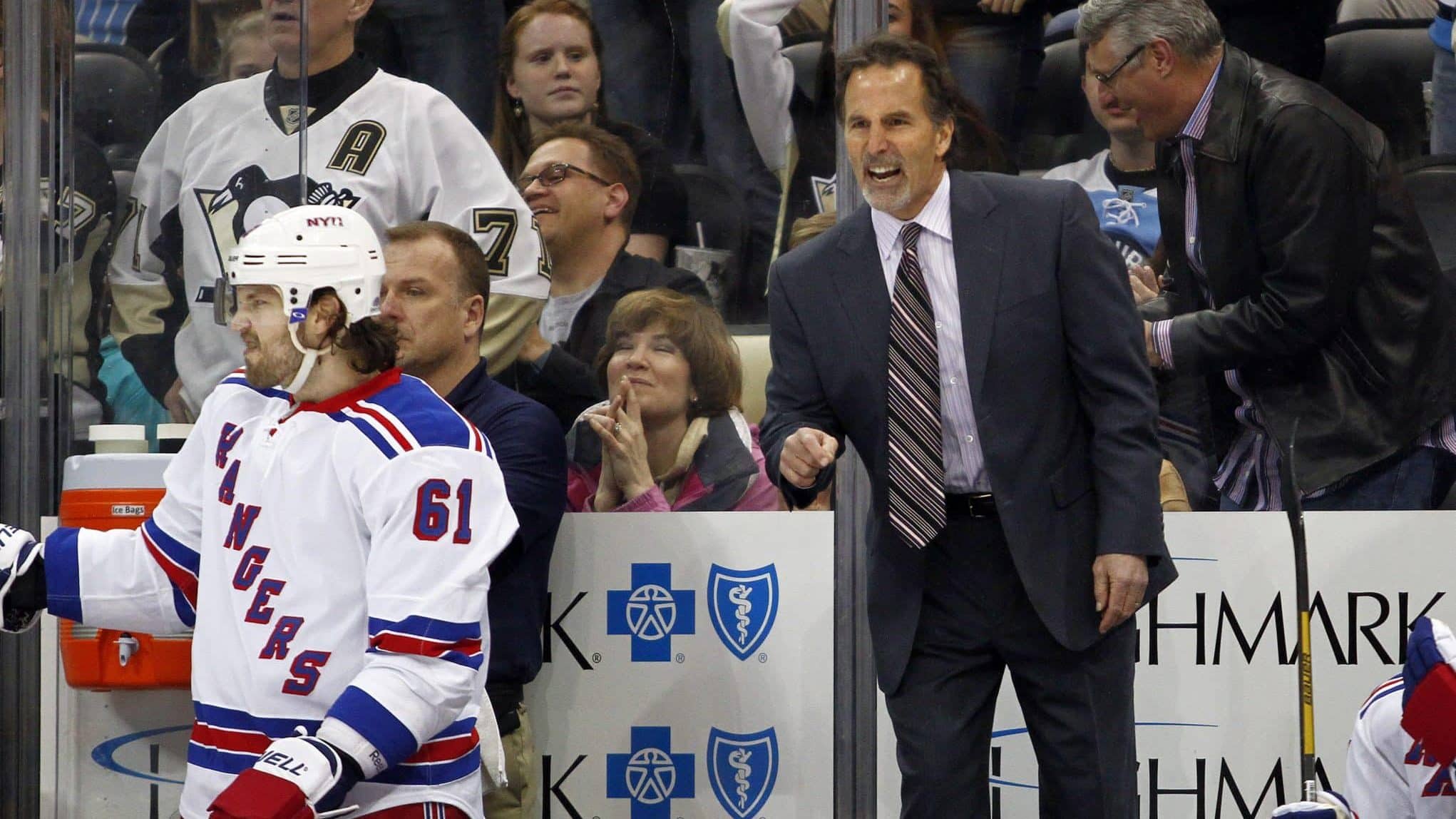 5. John Tortorella, 2008-2013
Torts, as he is commonly known, had a regular season record of 319-171-1-29 coaching 319 regular season games for the Blueshirts. He had a playoff record of  19-25. He was hired in February 2009 replacing then-coach Tom Renney.
Tortorella had his teams play a blue-collar style of hockey. Hard hitting and shot blocking, gritty hockey was the identity he wanted the Rangers to have every game. His style of defense led to offense, which was a system the team excelled at through his six years as head coach.
He led New York to the playoffs on four occasions and ranks fourth on the club's all-time wins list and is fifth in games coached. In the 2011–12 season, he guided the Rangers to the franchise's third-ever 50-win season and the best record in the Eastern Conference with a total of 51–24–7 for 109 points. New York lost in the Conference Finals to the New Jersey Devils in six games.
At season's end, Tortorella became a finalist for the Jack Adams Award for the third time and also became the first U.S.-born coach to reach 400 career victories in March 2013 when the Rangers defeated the Philadelphia Flyers 5-2.
Tortorella was as rough on the media covering the team as he was on his players when they underachieved. A famous encounter came with the New York Post's Larry Brooks following a game against the Philadelphia Flyers.
The wear and tear of Tortorella's style began to take its toll on the players. Injuries from all the shot blocking the team were involved with would cost the Rangers wins, especially in the playoffs as key players were watching games instead of playing in the games.
Torts was fired by the Rangers in May 2013 following their five-game playoff ouster to the Boston Bruins.