New York Giants second-year quarterback Davis Webb is still young, but knows he is ready to take over for Eli Manning when the time comes.
On Sunday, Ben Baskin of Sports Illustrated had a chance to speak with New York Giants backup quarterback Davis Webb. Although still a very young player in the NFL, Webb has a lot more confidence than he did in his rookie year.
He boasts about his arm strength, as he believes he has as strong of an arm (if not stronger) than most starting quarterbacks.
"I can throw it better than anybody," Webb told Baskin. "I have a great arm. I feel like I can make every throw. My arm strength is probably too strong." Webb even tells star wide receiver Odell Beckham Jr. that he isn't outrunning any of the throws he makes.
All in all, he loves to show off his arm, whether it's talking about it or showing it on the field. The reason is quite simple: he wants coaches talking about it. It's the number one aspect of his game, therefore, wants everyone to know what he's capable of.
But what's truly impressive about Webb is not just his arm strength. His work ethic and dedication as well. Everyone at the Giants facility sees the quarterbacks room as Webb's personal office. He's in there so much, usually being the last man out of the facility each night.
The former Cal Golden Bear also has around 30 binders for himself, full of film screenshots and statistics. He even has one just to keep track of everything Eli Manning says, as far as advice and tips.
Despite being in a sort of awkward spot professionally with Manning, Webb calls him the "best teammate in the world."
They are with each other almost every second of the day, eating breakfast and lunch together, along with working out together. And although Webb knows Manning is the best quarterback for the Giants right now, he's certain he'll be ready when Eli calls it quits.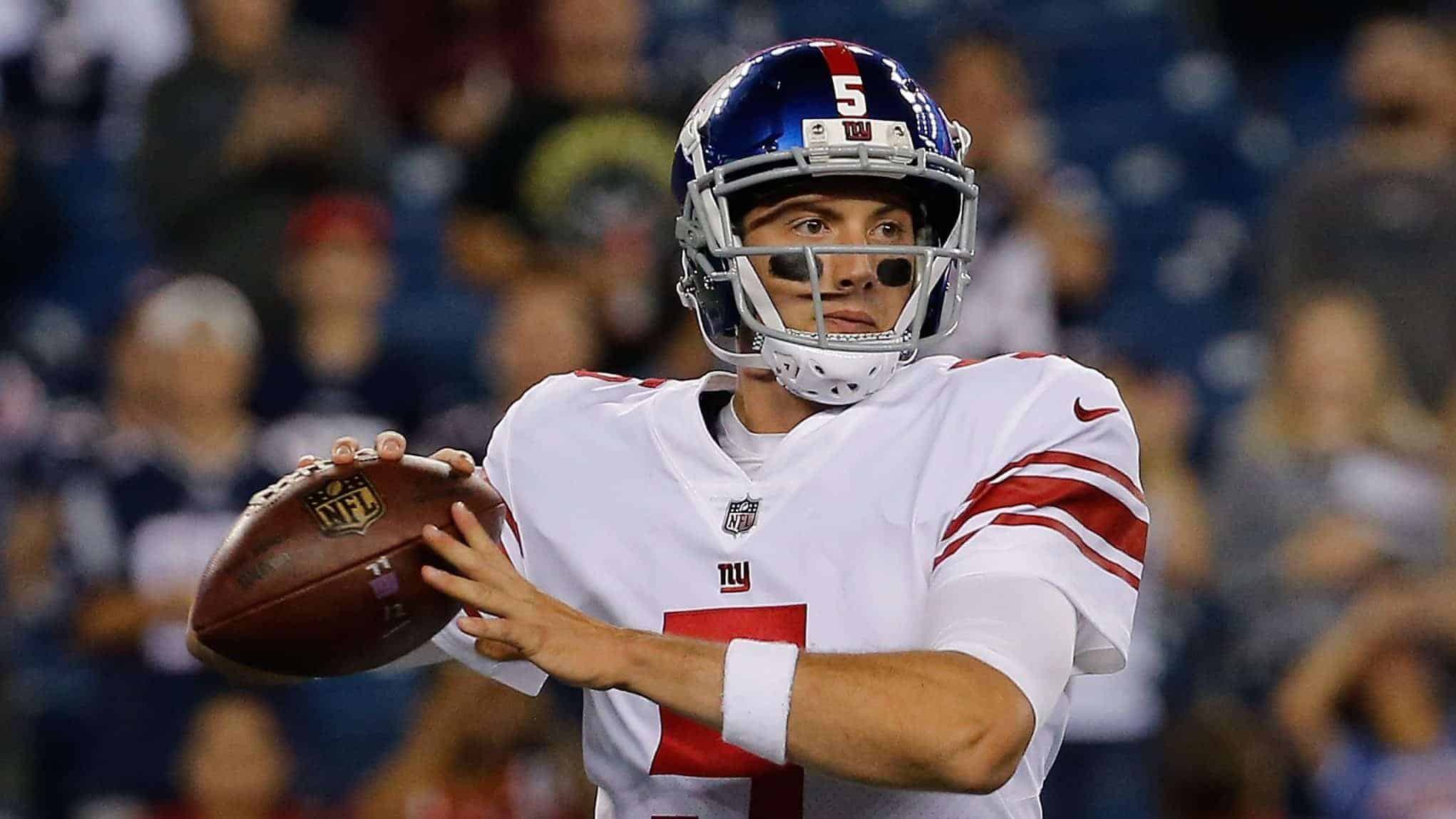 "I know I'm going to get a shot here. If it's tomorrow, if it's in 10 years, I know I'm going to get a chance. And when that comes, throw it deep, throw it deep. Scared money don't make money," Webb said.
The 23-year old believes he's a much better quarterback than he was in his rookie season. He noted that he had to prove during the three-day minicamp that he was NFL ready. Afterward, it was evident the Giants saw something in him, as they didn't draft a quarterback in the first round.
Webb will travel into his second year finally being dressed for regular season games. Last year he spent almost the entire season on the practice squad, only dressing for week 17 against the Redskins. But with his improvement and sensational work ethic, Webb has shown that he is ready to take the next step and be a starting quarterback for the New York Giants.