New York Jets offensive lineman Dakoda Shepley transformed from undrafted rookie into acting star in latest Deadpool 2 film. 
Dakoda Shepley faces long odds as an undrafted free agent out of British Columbia to make the New York Jets. But that doesn't mean he doesn't have a future as a star…an acting star that is.
In the recently released hit movie Deadpool 2, Shepley was meant to be nothing more than an extra. But apparently according to the New York Post, "the filmmakers liked his look and wanted him to have a larger role in the film."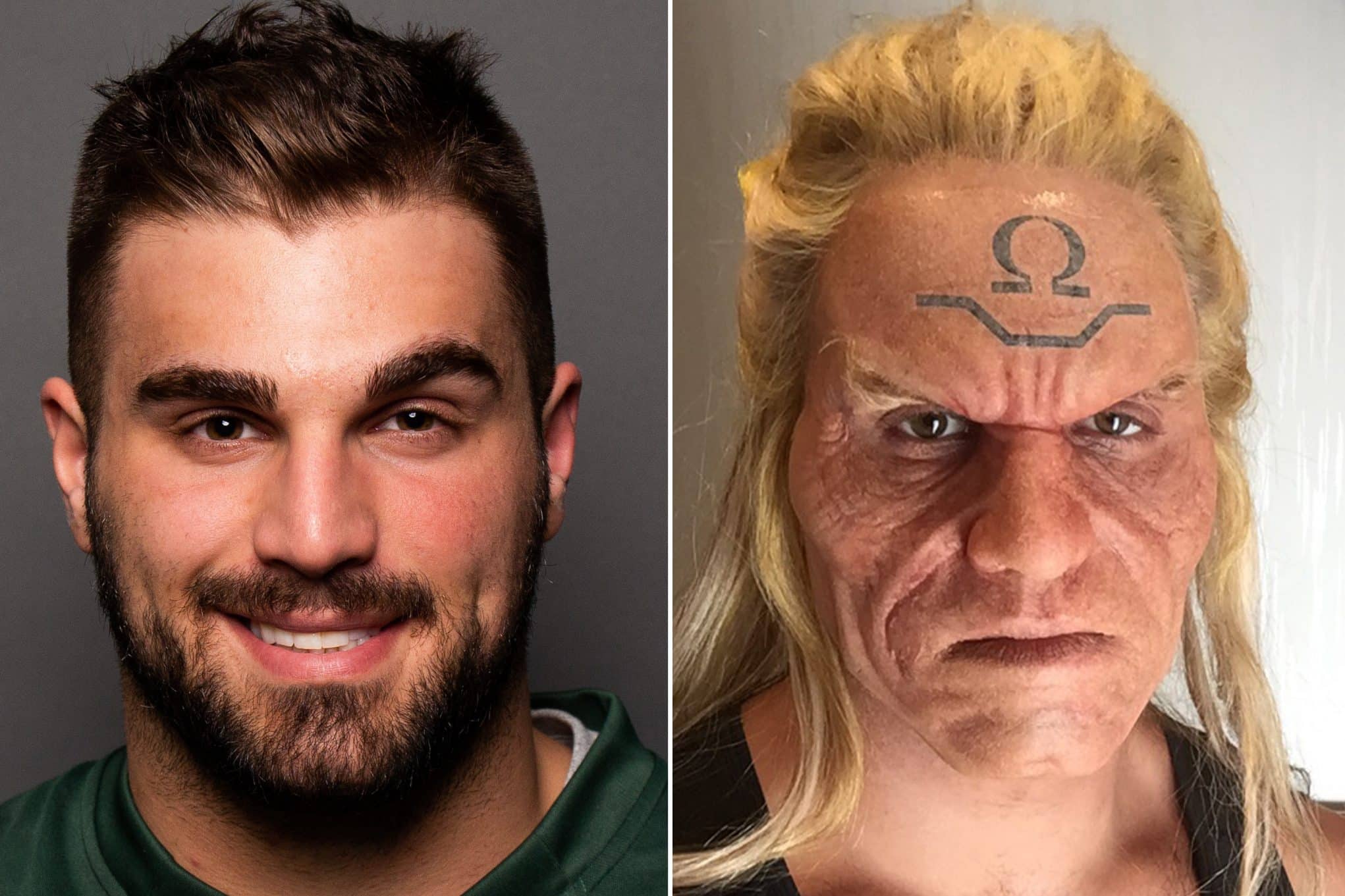 Hopefully, he can have that same good fortune with his trial run with the Jets. Currently, Shepley is a part of the 90 man roster heading into Jets training camp at the end of July.
The team didn't draft any offensive linemen in the 2018 class, which was a bit puzzling, but it'll be tough sledding for a player who isn't used to the NFL rules coming from Canada.
Although if the Jets thing doesn't work out, he has multiple fallback plans. He was drafted with the fifth overall pick in the CFL draft (although he has a desire to stay in the NFL if he can). Plus there's this whole acting thing but because of football, he wanted to dedicate all his time to the game he loves.
I mean if he convinced a bunch of professional directors that he should be a key part of this multi-million dollar budgeted film, then why can't he make the New York Jets who have an average offensive line at best?