New York Giants backup quarterback Davis Webb is embracing the developmental process and working to improve every day.
On Tuesday, following the New York Giants fourth OTA, Davis Webb had a chance to speak with Ryan Dunleavy of NJ Advance Media. Within the conversation, Webb mentioned the entire process he's going through as a backup quarterback looking to improve.
Webb of course was drafted last year by the Giants in the third round. The former Cal Golden Bear saw no playing time during the regular season at all during his rookie year. However, he's become a favorite for many to be under center when Eli Manning's time is finished.
"He is the future. When I play against him he puts some balls over my head, over (Janoris Jenkins') head in perfect spots where either the receiver is catching the ball or no one is catching the ball," safety Landon Collins told Dan Benton of Giants Wire earlier this month. He has the teammate and fan support he needs. Now the main goal is to improve throughout the entire process.
"The biggest thing I take away from practice and every meeting in the NFL is it's a process," Webb told Dunleavy. "If you miss a question in a meeting, that's fine. We'll correct it, but don't do it again."
One of the biggest things that catches the eyes is Webb's arm strength. Webb even mentioned that he "trusts" his arm maybe even too much at times. "I'm aggressive," Webb said. "Sometimes that plays to my benefit, and sometimes it doesn't"
Although setbacks in his game are still present, Webb has come a long way from when he began as a rookie last season. Webb initially started out as the number four quarterback last year, as former head coach Ben McAdoo told NJ.com that he didn't have any plans for the rookie. Now, under new head coach Pat Shurmur, Webb has been leading the second-team offense. Webb, however, is quick to mention that this is only the beginning as far as improvement goes.
"You eat an elephant one bite at a time. 'Attack tomorrow' is my deal," Webb stated.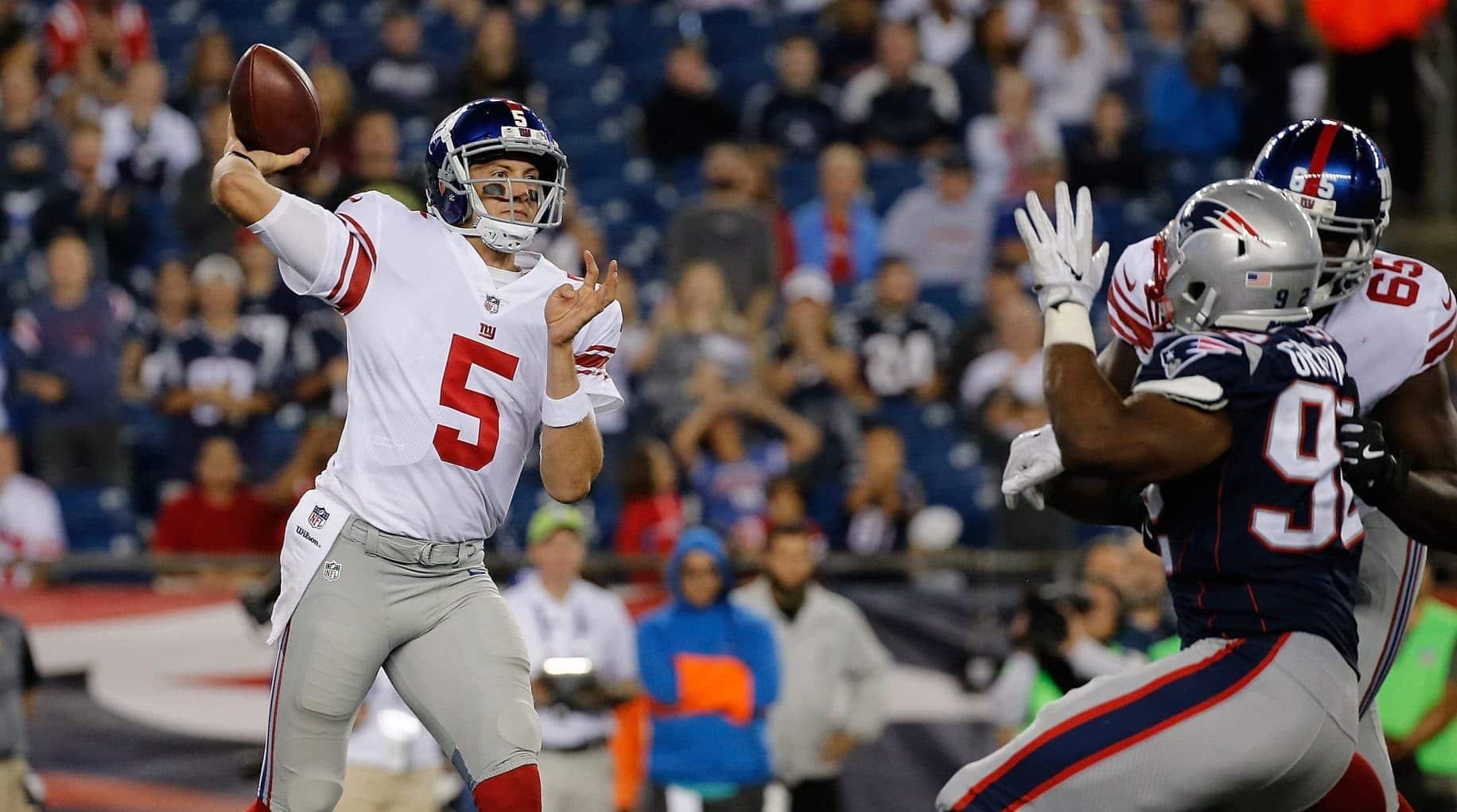 The Giants also drafted rookie quarterback Kyle Lauletta out of Richmond in the fourth round, as well as signed veteran 7th-year quarterback Alex Tanney. This, of course, is adding to the overall 'backup quarterback' competition, but that's another aspect Webb is preparing for.
"You've got to like competition and you can't be scared of it," Webb said. "But I look at it as do the best I can do, and I think that's good enough."
It's clear his attitude and class-act aura is there to be a professional. Time will tell how much he improves for the future. But for right now, Webb has made big strides to become the replacement when Manning hangs it all up.