Marcus Maye, not Jamal Adams, has the best chance to represent the New York Jets at safety in the 2019 Pro Bowl.
Entering last season, the New York Jets invested heavily in the safety position. They drafted Jamal Adams sixth overall and added Marcus Maye with their next pick, in the second round.
Both are coming off strong rookie seasons, and hope to be important players for the Jets in 2018 as the team attempts to get back to playoff football. Adams is an amazing talent at safety, drawing comparisons to Giants standout Landon Collins as a long-term building block.
However, Maye has the better chance at making the Pro Bowl this season.
Adams in many ways is the better safety of the two. And, it's not even entirely his fault that he's less likely to make the Pro Bowl, as it comes down to the style of play.
Adams plays more in the box, which leads to him recording more tackles (63 to Maye's 56). In the NFL, where stopping the run is still incredibly important, it's an exceedingly crucial role and Adams plays it exceptionally well.
However, the Pro Bowl is based on a fan vote, and there is one category that, fair or not, fans judge defensive backs more than any other: interceptions.
To a fan, especially a casual fan, a defensive back is as good as his interception number is. Interceptions are a vital part of what defensive backs bring, however, it's a category that gets overrated by fans.
Adams doesn't generate a lot of interceptions, as he still doesn't have his first NFL interception. His ball skills were the one knock against him coming out of college. Again, Adams' role is to play in the box as a quasi-linebacker, which is a role becoming more and more common in the modern NFL.
Playing in that role limits his ability to generate interceptions. While it doesn't limit his impact on the field for the Jets, it will hurt him in the ballot box when fans vote on who makes the Pro Bowl.
He's the type of player that makes the Jets defense dangerous by simply being on the field, but he won't get the love he deserves at the ballot box.
Maye, on the other hand, has found himself in the free safety role in the Jets defense. That has him playing over the top a lot more often, providing support for cornerbacks covering their receivers deep.
Playing in that role increases Maye's chances of recording interceptions, increasing his chances of reaching the Pro Bowl. While he only recorded two during his rookie season, there's reason to believe that number will increase during his second year.
One reason is that he should be expected to grow as a player. With a full season against NFL competition under his belt, as well as an offseason in which he was able to focus on getting prepared for the season rather than the Combine and pre-draft visits, will allow Maye to take large steps towards developing his ball skills.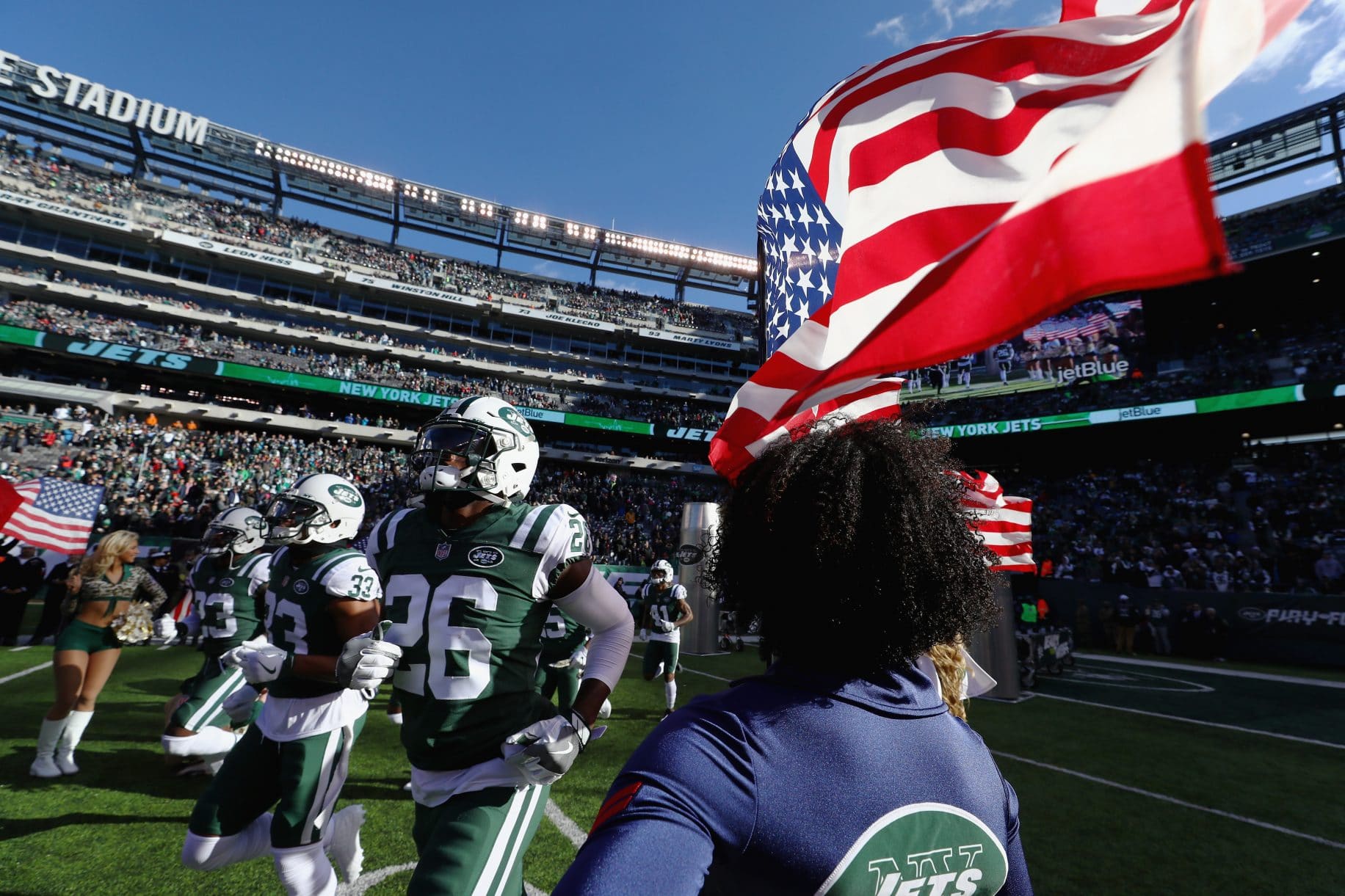 Secondly, the Jets improved cornerback group will allow Maye to take more risks going for the ball. The Jets added Trumaine Johnson to be their number one cornerback. Johnson's physicality and length are perfect for canceling out number one receivers.
The addition of Johnson pushes Morris Claiborne to the second cornerback spot. That was a position that the Jets sorely needed help filling, as they struggled to find a corner to play opposite of Claiborne last season.
With two good cornerbacks, Maye will have to do less work in picking up dropped coverages. That will allow him to be the second defender over on balls thrown, giving him the opportunity to take more risks in going for interceptions.
While Adams is battling in the box to shut down opponents run games, Maye will be playing over the top to take the ball away from risk-taking quarterbacks. It's a model that should work very well for the Jets in 2018 and beyond.
It's also why Maye is more likely than Adams to make the Pro Bowl this season.