New York Giants tight end Evan Engram and defensive lineman Dalvin Tomlinson had solid rookie seasons, but they should be even better in 2018.
There are several reasons to be optimistic about the New York Giants heading into the 2018 season.
They have a new head coach in Pat Shurmur who has developed a reputation as an offensive guru. They have a revamped offensive line in signing free agents Nate Solder and Patrick Omameh, and they'll have their best player back as Odell Beckham Jr should be a full participant when training camp opens in July.
On top of all of this, their 2018 draft class has been given high praises by draft experts and other analysts that cover the NFL.
But it's also what's expected from two players from the 2017 draft class tight end Evan Engram (23rd overall) and defensive lineman Dalvin Tomlinson (55th overall) that add to the optimism.
Engram and Tomlinson were two of the very few bright spots in the disastrous 2017 season.
Engram showed why he deserved to be taken in the first round as he finished the season with 64 receptions for 722 yards. He also set rookie franchise records for a tight end with six receiving touchdowns, and many felt he should have been named to the Pro Bowl.
WATCH: Evan Engram makes a one-handed catch late in the game pic.twitter.com/PKmGSDDJZC

— New York Giants (@Giants) December 4, 2017

Tomlinson had 50 tackles and one sack in his rookie campaign and Pro Football Focus gave him the highest grade for a rookie interior lineman (83.9).
The highest graded rookie interior defenders from the 2017 season! pic.twitter.com/Pe67EoiqVH

— Pro Football Focus (@PFF) February 14, 2018

Players often make their biggest strides as a player from year one to year two, because they get accustomed to the speed, schedule and physicality of the NFL.
If this holds true for Engram and Tomlinson, then the sky is the limit on what they can accomplish in their second season.
The 6-foot-3 236 pound Engram is a matchup nightmare for opposing defenses. Defensive backs are too small to cover him, and, linebackers don't have the speed to deal with his 4.42 speed.
With a player that poses this many matchup problems, defenses would likely double them. But how can defenses double-team Engram when they have to deal with Beckham, Sterling Shepard, and Saquon Barkley catching passes out of the backfield? The answer is they can't.
No matter which team the Giants are playing, they simply won't be able to double team Engram because of the other weapons at Eli Manning's disposal.
So many feel Engram's production might dip with OBJ back and the addition of Barkley but that won't be the case.
In the four games that he and Beckham were on the field together he was targeted 29 times, and with Barkley and an improved offensive line, the Giants will improve on their 32.6 percent third-down conversion rate which was 30th in the NFL a season ago.
A better third-down conversion rate means Engram and the rest of the offense will be on the field longer which means more scoring opportunities. Barring injury Engram will easily exceed the six touchdowns he had a season ago, and his yardage should go up as well.
Last season Tomlinson played defensive tackle, but under new defensive coordinator James Bettcher's 3-4 scheme, it's expected that he'll be one of the starting defensive ends.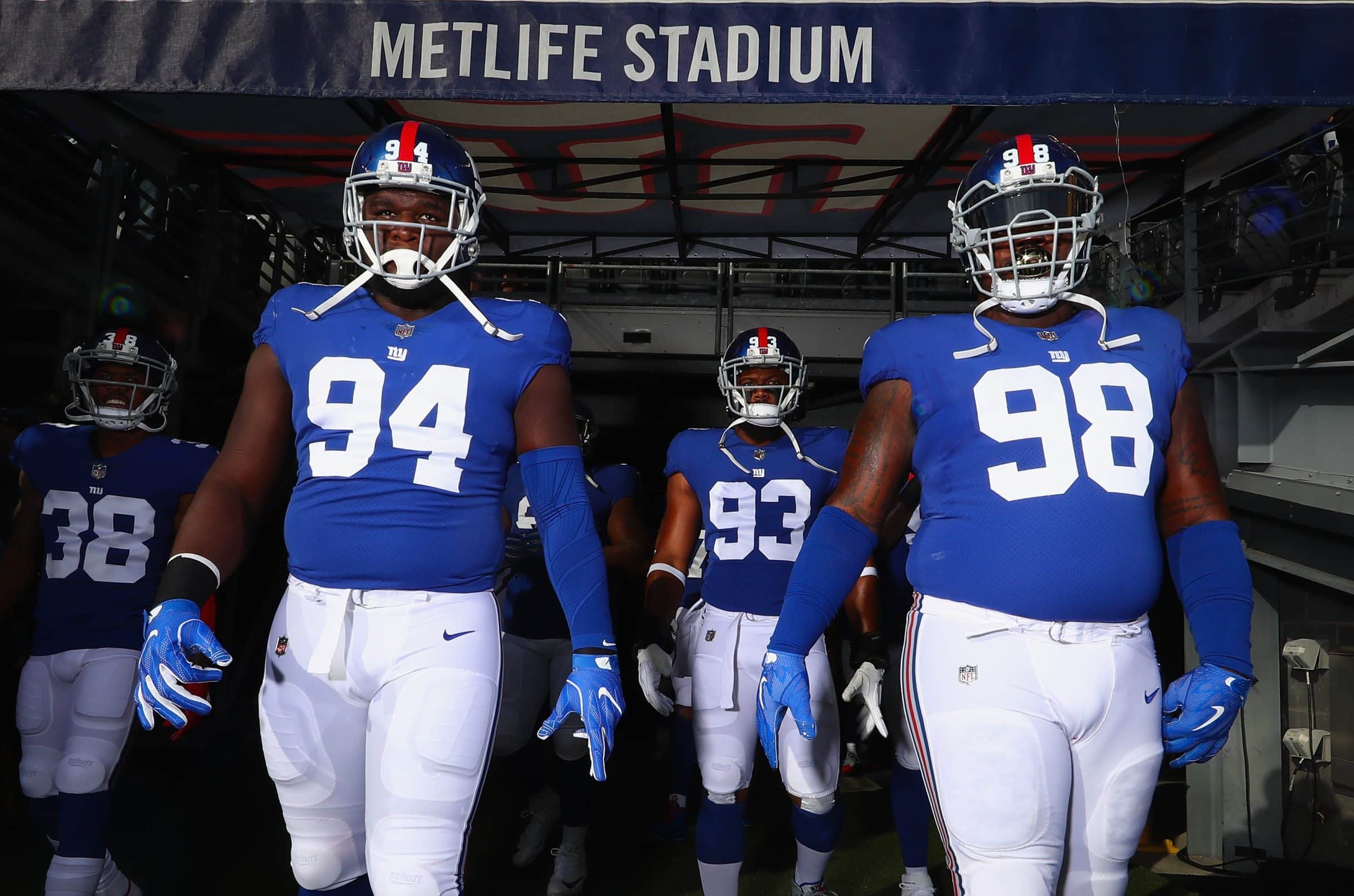 Making the transition from a 4-3 defensive tackle to a 3-4 defensive end should not be a problem for the 6-foot-3 312 pound Tomlinson. He has excellent footwork from playing soccer in high school, and he also wrestled which means he knows how to gain leverage and maneuver around someone he's engaged with.
The Giants will also use Tomlinson's versatility and have him play inside in certain packages such as dime formations so that he can provide pressure up the middle.
The Giants have added several defensive linemen this offseason such as Josh Mauro, B.J. Hill, and RJ McIntosh which will help keep Tomlinson fresh especially in fourth quarters which will enable him to make plays to help close out games.
Former Giants general manager Jerry Reese had many busts during his tenure. But his final first and second round picks have potential to be stars in this league and this year, the Giants are depending on them to help make Dave Gettleman's first year as GM a successful one.