Joe Harris, once a member of the Orlando Magic, has revitalized his career playing for the Brooklyn Nets. His improved game gives Brooklyn a number of trade options this summer. How can they cash in?
The 26-year old Joe Harris become a marksman from downtown during the 2017-2018 season while also offering versatile defense and strong IQ. Considering he is a small forward with passable size (6-foot-6, 220 pounds), he provides lots of value for the Brooklyn Nets in a cap-space strapped environment.
Joe Harris gives Brooklyn a new chance to capitalize through trades with a type of player that teams are desperate to grasp: three and D wings. He would be viable as a starter on some playoff teams, or a great substitute on a contender. This combination of position, age and skill-set make him very plausible as a trade target for teams.
Harris also became a good playmaker in some pick and roll sets and as a penetrator when defenses break down. His intelligence as a player is high and his work ethic and coach-ability make him intriguing as well. Harris has blossomed into a good NBA player since being drafted to Cleveland in 2014.
Here are some numbers on Harris to show his special talent in a league that needs players just like him.
In the 2017-2018 season, per 100 possessions, Harris averaged 128 points scored. He does this through high efficiency and a perfect shot chart. Harris had an effective field-goal percentage of 61.2%, which is in the 97% percentile among wings. He also takes 86% percent of his field goals either at the rim or beyond the three-point line. He shot 41.9% from deep on over six attempts from three per game, which makes him one of the league's better shooters, while taking plenty. He is also a solid enough facilitator from the wing position to generate offense, with an assist percentage of 9.9%.
So why trade Harris?
Harris is 26 already, just a bit past the Nets' timeline, so signing him to a long-term deal to remain in Brooklyn may not maximize what he could be for Brooklyn in terms of trade value. Harris is the perfect opportunity to formulate a sign-and-trade deal that accelerates Brooklyn's rebuild.
Few teams have the room to sign players at even the mid-level exception, around $8.5 million. The Nets, on the other hand, do have a good amount of room to sign players and possibly take on bad contracts. This strategy of taking bad money attached to young assets has become a Brooklyn trademark. The demand for small forward shooters that can defend is at an all-time high. Harris will also be at a reasonable price, making him even more desirable.
Any team looking for a quick upgrade on both sides of the ball would be smart to see him as an option. The combination of two-way play, age, position, intelligence, and a (probably) low price make him a rare asset.
Who would take Joe Harris?
Not many teams can afford a player making eight figures or close to it. Harris will almost certainly be priced between $5-10 million per year, which could make playoff teams lick their chops. These three teams could theoretically pounce on a chance to upgrade at the small forward position.
New Orleans Pelicans
The Pelicans butted up against their fatal flaw in the playoffs this year when they played the Golden State Warriors. They have very few options at the forward spots to defend All-Star level players. Solomon Hill didn't see the floor much. E'Twaun Moore is too small. Jrue Holiday had to play minutes defending Kevin Durant, which is not viable.
Obviously, Joe Harris isn't a Kevin Durant-stopper by any means. However, the more options you have, the better, and even average Joe Harris is an upgrade. Harris would certainly be better suited than any of Moore, Hill or Nikola Mirotic. Having the extra flexibility to throw at great players on the best teams can be the difference between a series going your way or heading home early.
Harris is young enough to offer stable success and even further improvement given his smarts and maturity. New Orleans doesn't have a ton of asset material to send back, but they have future first-round picks to send, and a couple young guns like Cheick Diallo and rookie Frank Jackson, along with bad salary, which the Nets would take on. For cap space reasons, New Orleans might want to send back Moore, Hill, or Alexis Ajinca, who has been out of the rotation completely.
This would help both teams. Brooklyn gets extra assets and a first round pick that will assist their seemingly endless rebuild. New Orleans upgrades their roster to even more modern while shedding dead weight salary.
Counter: Does this put New Orleans over the top? No. But Cousins may not return. If he doesn't, they could acquire another starter level piece.
Portland Trail Blazers
The Trail Blazers flopped in the playoffs this year. After being swept by the aforementioned Pelicans in the first round, they clearly need a shakeup. Trading CJ McCollum or Damian Lillard has been brought up all over the league. One way they can switch up their roster is through trading for the versatile Joe Harris. If Portland does decide to move on from McCollum, a more wing-centric style based on Harris, Mo Harkless, Al-Farouq Aminu, Pat Connaughton and the player who takes McCollum's spot could help moving forward.
Portland could also shed some salary that they would love to dump in the form of one of Evan Turner (owed just over 36 million for next two years) or Meyers Leonard (owed just under 21 million for next two years). Assuming the Blazers can net some solid return for McCollum, It's feasible that Portland would attach Zach Collins or a 2019 or 2020 first rounder in return for Harris and salary relief. This works for both teams and accelerates the Nets' rebuild.
Counter: Does this make Portland a contender after their first-round sweep? No, but if McCollum is traded for another starter or all-star level player then maybe they have enough.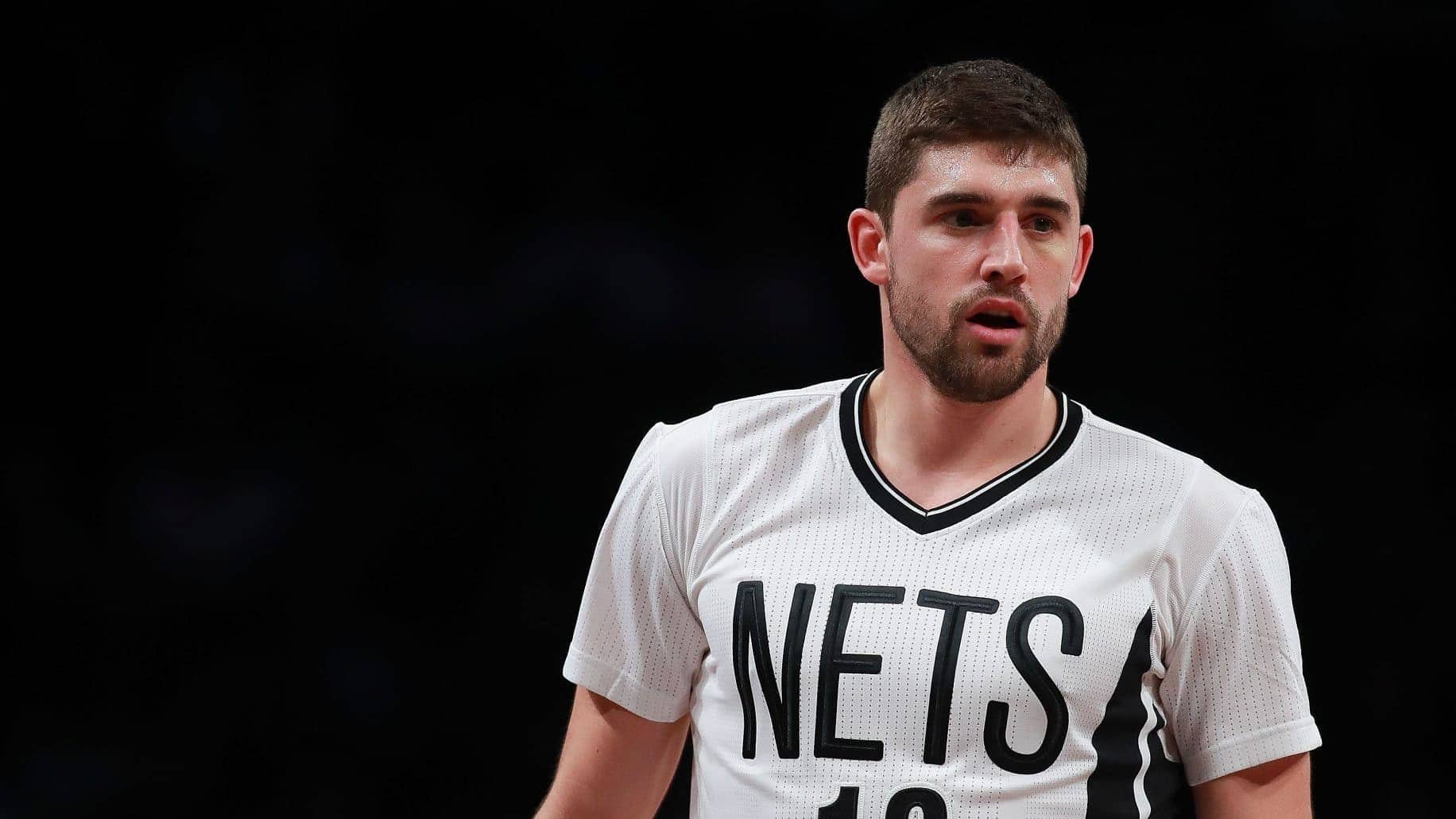 Milwaukee Bucks
The Bucks' biggest problem is the lack of spacing to put around All-NBA superstar Giannis Antetokounmpo. What they need is one more reliable shooter that can change the gravity of the floor but also play competent defense on the other end. Enter: Joe Harris. Harris would be a perfect fit for the Bucks and their new regime with Mike Budenholzer at the helm.
This would give Milwaukee much needed flexibility both scoring and stopping. But it could also ease their books. For Milwaukee, another problem is the contracts of some underperformers. John Henson is owed over $11 next year million and Matthew Dellavedova is owed a bit over $9 million. Neither made much impact this postseason. In this cap environment, that much money makes a world of difference.
Harris can be the next piece to help put Milwaukee over the top due to his deeply needed set of talents. Brooklyn can net a return of either Dellavedova or Henson. In addition, the Bucks could send back a bunch of different combinations. Young players like Sterling Brown and Thon Maker are interesting. The Bucks have a pick this summer that could make a difference for Brooklyn.
However, what is most interesting is Jabari Parker also agreeing to a sign and trade and heading to Brooklyn. This move helps both teams. Parker needs a raise that Milwaukee might be reluctant to pay. Brooklyn needs a young superstar to take the reigns of the team. If Parker could agree to something in the range of possibly $60 million over three years, then the relief of bad salary and the addition of a good three and D contributor in Harris might be able to propel this deal into reality.
Counter: Is Milwaukee open to trading Parker to this extent? Maybe not. Parker could still arguably get a better return from a different team, but the Nets ability to take on bad contracts gives the Bucks more free agency wiggle room that could end up being critical. If they keep Parker, they lose flexibility for many years to come.
Joe Harris and his evolution as an NBA rotation player mean Brooklyn can engage in some interesting deals this summer. These deals could potentially accelerate their rebuild and possibly even net them a star of the future.