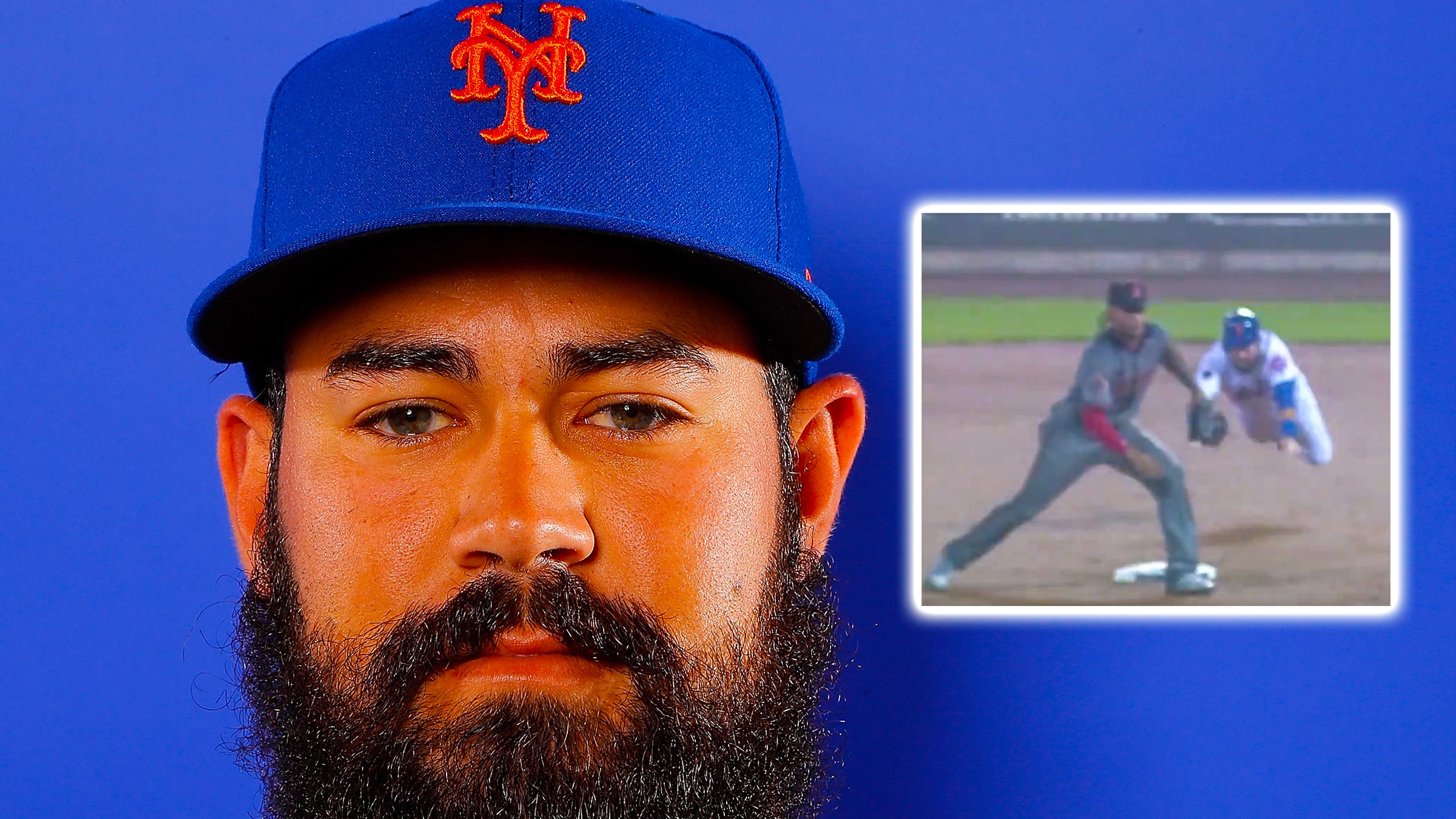 New York Mets infielder Luis Guillorme pulled out a flying leap as he dove into second base during Saturday night's game in Superman-Pete Rose style. 
The New York Mets have been forced to go to some of their minor league depth with Todd Frazier, Yoenis Cespedes and Juan Lagares (probably out for the season) on the disabled list.
Mets prospect Luis Guillorme is one of the players the Mets have called up in light of injuries and he has taken advantage of his limited opportunities. Entering play on May 20, he is 4-6 with an RBI. He also broke out a very impressive slide during Saturday night's victory over the Diamondbacks.
Look at this, Luis Guillorme with the Pete Rose head-first job into second. #Mets pic.twitter.com/bf4y0QLAIi

— Elite Sports NY (@EliteSportsNY) May 20, 2018
The infielder, who entered the season as the Mets 10th ranked prospect by MLB.com, flew through the air as he dove towards second in his first MLB extra-base hit. To top matters, he turned his dive into a pop-up slide, leaping up after he hit the base, which is usually only seen on a feet-first slide.
Guillorme, known primarily for his glove in the infield, and his bat catching in the dugout, is showing himself to be a solid, fundamental baseball player. ESNY's Nicholas Santuccio listed him as a prospect who could make an impact at the major league level entering the season.
Guillorme has a great opportunity to show the Mets what he can do with the injury issues the Mets currently have. He can play shortstop, second base, and third base, meaning that he can serve as a utility player this season.
Should he show that he is an average hitter, his glove will keep him in the majors. With second baseman Asdrubal Cabrera in the final year of his contract, he could lay claim to the second base job next season and beyond with a strong rookie season.
He will no doubt be hoping to join Amed Rosario as the middle infield of the future for the Mets. He's an old-school defense-first, slap-hitting second baseman, but that isn't a bad thing with the number of power bats the Mets possess.