1. The Salary Cap Freedom=Better Overall Team
In getting back to the money part of it, no, Kirk Cousins is nowhere near worth $30 million a year. Save for the excuse-makers who ride the "quarterback money should go up" train, it makes no sense.
The contracts recently dished out to Cousins and Matt Ryan, for example, are far exceeding regularly structured inclines at the most important position in sports. It's making many teams take the tact of staying away from such commitments while riding inexpensive youngsters.
The teams with the higher QB cap hit usually perform worse.
2017 QB Cap Hits:
Joe Flacco, Ravens: $24.55M
Carson Palmer, Cardinals: $24.1M
Kirk Cousins, Redskins: $23.9M
Matt Ryan, Falcons: $23.75M
Aaron Rodgers, Packers: $20.3M
Ryan Tannehill, Dolphins: $20.3M
Cam Newton, Panthers: $20.2M
Eli Manning, Giants: $20.7M
Andrew Luck, Colts: $19.4M
Drew Brees, Saints: $19M
Only the three NFC South teams on the list qualified for the tournament a year ago.
Furthermore, Super Bowl champions are usually derived from the rosters that don't commit so much money to a sole QB.
Super Bowl Champion QB Cap Hit Percentages:
2017: Carson Wentz and Nick Foles, $7.7M: 2 percent of the $167M cap
2016: Tom Brady, $13.7M: 9 percent of the $155.27M cap
2015: Peyton Manning, $17.5M: 12 percent of the $144.28M cap
2014: Tom Brady, $14.8M: 11 percent of the $133M cap
2013: Russell Wilson, $681K: .05 percent of the $123M cap
2012: Joe Flacco, $8M: 6.6 percent of the $120.6M cap
2011: Eli Manning, $14.1M: 11.75 percent of the $120M cap
Cousins' massive percentage of the payroll reflects poorly when it comes to the numbers. If anything, the Russell Wilson-Seattle Seahawks model is the wave of the future (until QB money starts to slide back to normalcy).
NFL Draft money isn't what it used to be. Some teams would have to move out of a certain slot simply due to the fact they couldn't afford a certain rookie's demanding salary. Other teams took advantage and forced trades would come about.
Sam Bradford's draft was the last free-market rookie negotiation. Since, each rookie's slot is already set, making everything smoother and more uniform.
Sam Darnold hasn't signed as of yet. It'll look something like this once it's all said and done:
4 years
$30 million in total
$20 million signing bonus
Average cap hit of $5M-$8M (starting at $5M and change and escalating $1M every year afterward).
Should Darnold turn out every bit as good as Cousins (if not better), New York suddenly owns a cheap star quarterback who's only eating up around three percent of the cap as opposed to Cousins' 20. This is a drastic difference pertaining to the 53-man depth chart—better, deeper and much more flexibility as a single mistake won't bring the entire house down.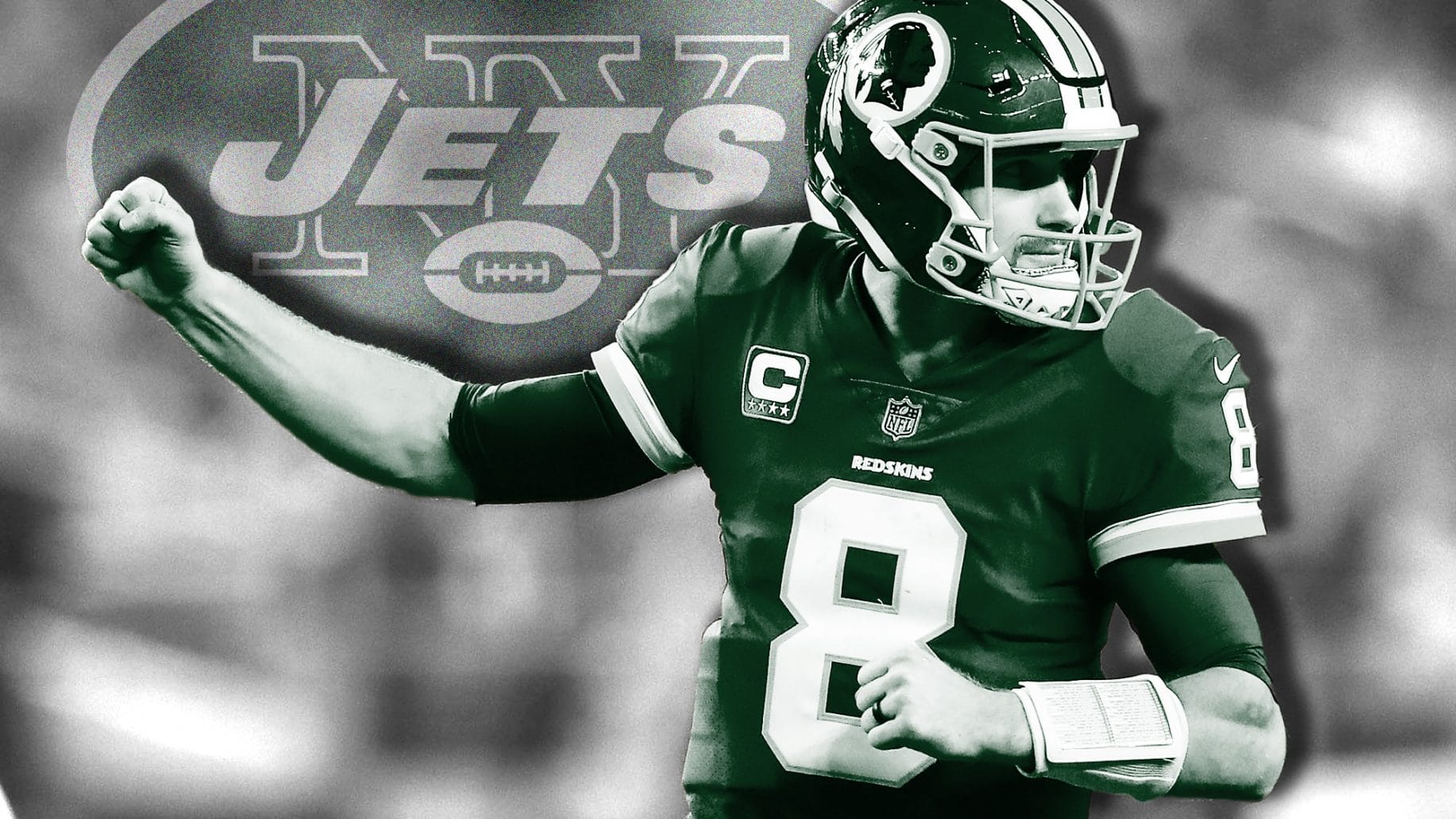 Final Thoughts
Lucky? Absolutely.
This regime desperately wanted Kirk Cousins (among other names like Baker Mayfield and the extremely suspect Marcus Mariota). But hey, it doesn't matter how you get there so long as you do.
The New York Jets ended up in perfect bliss: equipped with a cheap stud rookie quarterback named Sam Darnold with a ton of cap space heading into the 2019 NFL offseason.
The thing left to do is develop the kid and make sure he turns out as a top 10 NFL quarterback.