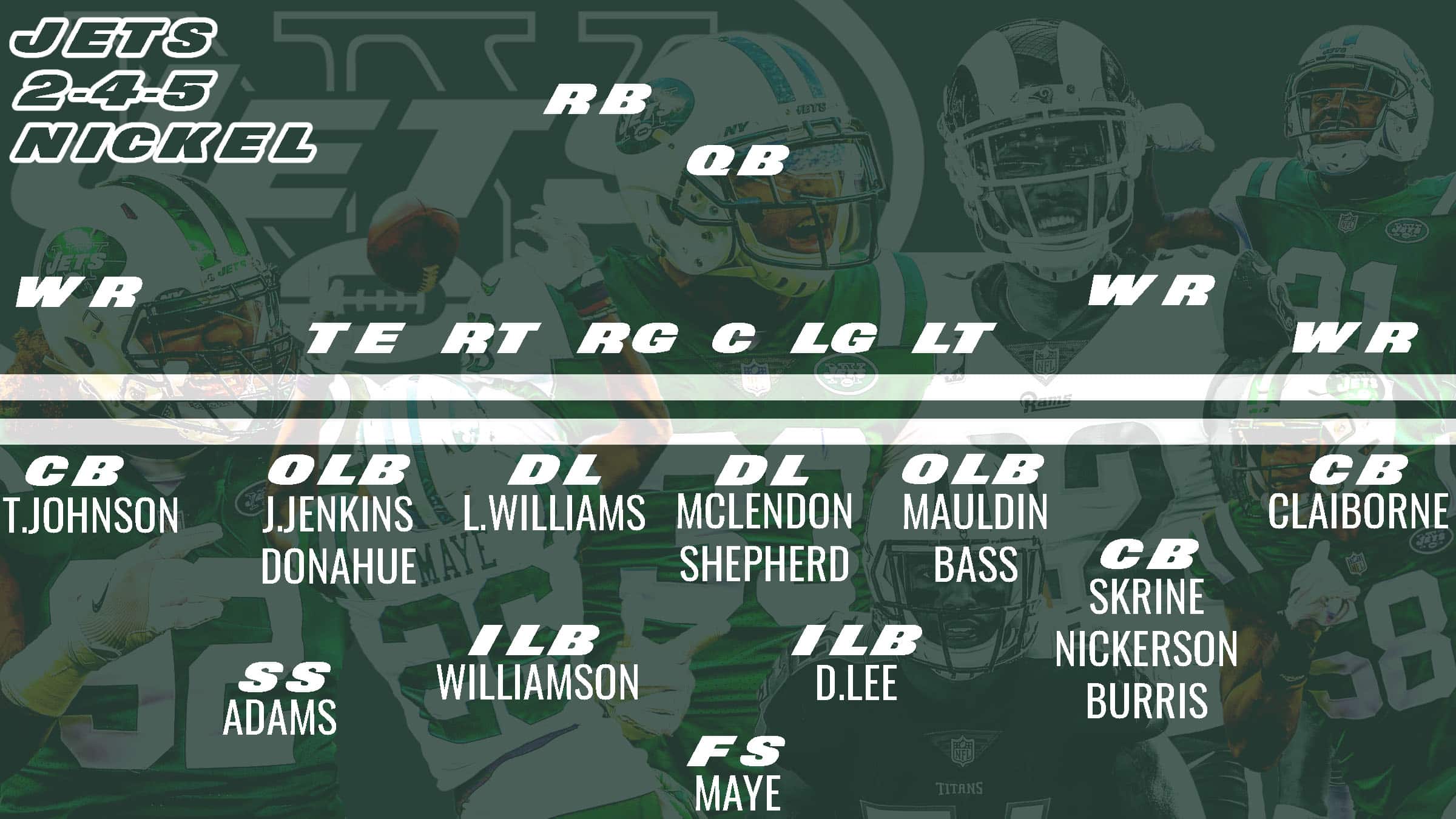 Jets 2-4-5 Nickel Defense
Here's when we enter the good stuff, the three wide receiver sets, the personnel that rules the NFL.
Unlike a decade ago when the Greatest Show on Turf and several other offensive minds started to tinker with four and five wide receiver sets, the standard use of a tight end and back has spread rapidly through the league the last few seasons. Though variations differ dramatically, the 11 personnel has quickly become the true base look.
How the defense attacks it is still unique.
Unless a safety is so talented with his cover skills (i.e. Tyrann Mathieu out of the slot), hardly can that fifth defensive back be a safety. Rather, the fifth DB is almost always a corner. It has to be.
Again, the secondary is legit. Rough grades for each would consist of:
Jamal Adams: A
Marcus Maye: B+
Trumaine Johnson: A-
Morris Claiborne: B+
Buster Skrine: C+
Buster Skrine versus Juston Burris and rookie Parry Nickerson will be a huge topic come camp. Big Cat and McLendon with plenty of depth absolutely get it done in the middle as done the two backers in Darron Lee and Avery Williamson with solid veteran and newcomer, Kevin Minter, as the third LB.
Unfortunately for the depth chart, the longer the distance, the worst their edge situation becomes which further handicaps this potentially excellent secondary. Therefore, the grade cannot be a solid one.
Overall 4-2-5 Nickel Grade: C+