Rookie minicamp begins on Friday and the New York Giants have already signed three of their draft picks, Will Hernandez, Lorenzo Carter and Kyle Lauletta.
Friday is an exciting day for the New York Giants as they get to see their rookies in action with rookie minicamp opening up.
To make matters better, the Giants have already signed three of their six draft picks in second-round pick guard Will Hernandez (34th overall), third-round pick linebacker Lorenzo Carter (66th overall) and fourth-round pick quarterback Kyle Lauletta (108th overall).
Hernandez, who many felt would go in the first round is a 6-foot-2, 327-pound behemoth that started 49 games at left guard in his four years at UTEP. He's expected to immediately be inserted into the starting lineup and is one of the reasons the Giants have an above average offensive line for the first time in years.
Hog molly @willhernandez76 is SIGNED and ready to protect #️⃣?#GiantsPride pic.twitter.com/hA2psfaCEr

— New York Giants (@Giants) May 11, 2018
Carter is an athletic and quick linebacker that is a perfect fit for the Giants new 3-4 defense. Carter, 6-foot-5 and 250 pounds, played in 54 games with 26 starts for the Georgia Bulldogs. He had 165 career tackles (82 solo) including 20.5 tackles for loss, 14.0 sacks and added 54 pressures. Carter also forced seven fumbles and recovered six.
His best game came in the College Football Semifinal game against Oklahoma where he tallied 10 tackles and half a sack.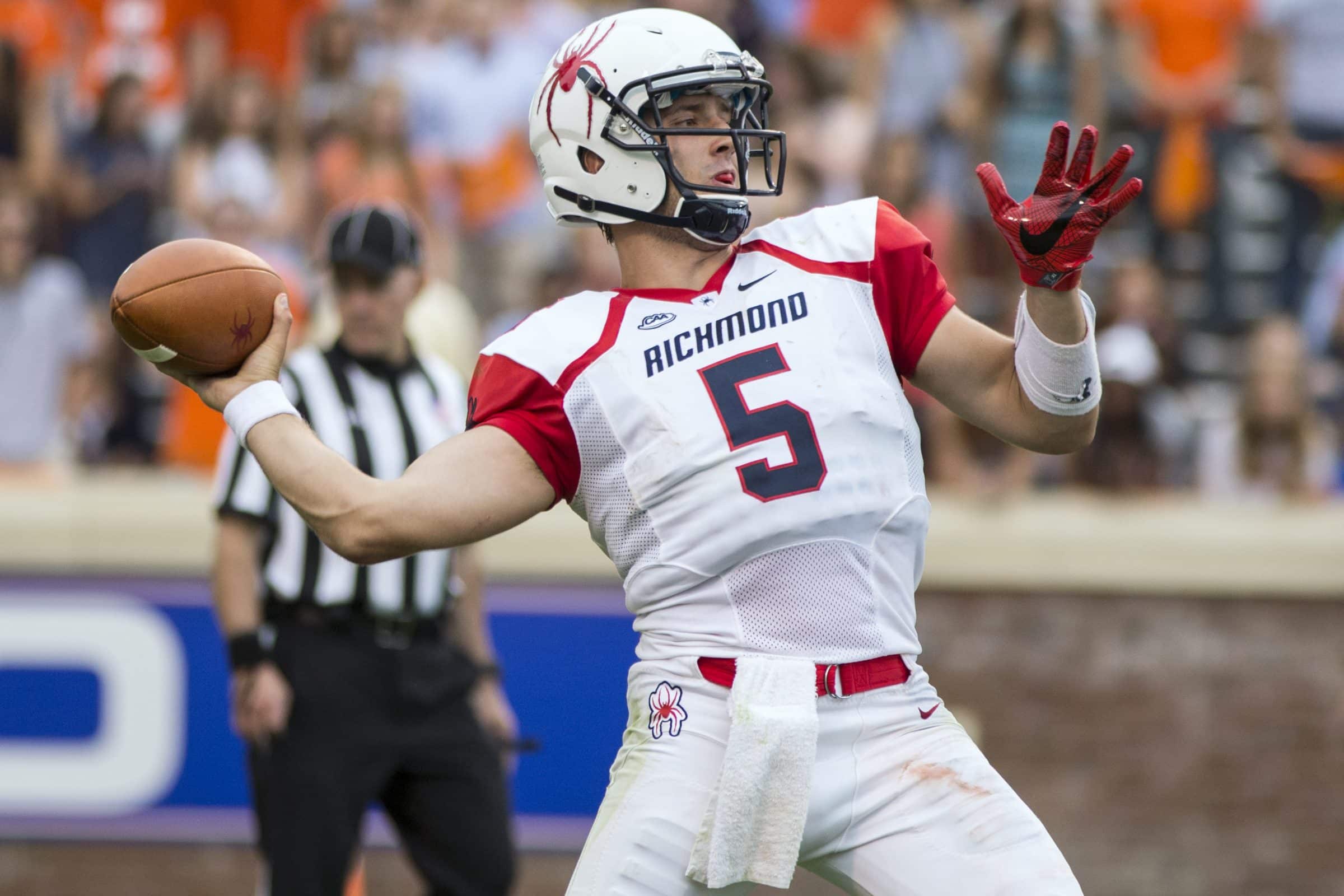 Lauletta was named the outstanding player at the Reese's Senior Bowl where he completed eight of 12 passes for 198 yards and three touchdowns. In 40 games at the University of Richmond, he completed 758 of 1,194 passes (63.58%) for 10,465 yards, 73 touchdowns and 35 interceptions. He averaged 268.3 passing yards a game.
The Colonial Athletic Association Offensive Player of the Year was the fourth player in league history to throw for more than 10,000 yards.
At 6-foot-3 and 222 pounds, he has the right size to be an NFL quarterback, but he must improve on his arm strength which is something the coaches and trainers will work with him on during rookie camp and training camp.
The Giants will look to sign their other three draft picks in Saquan Barkley (second overall), B.J. Hill (69th overall) and RJ McIntosh (139th overall) sooner rather than later.