The New York Jets had two destinies this offseason to choose from. Here's why the one they chose opens up a unique championship window with Sam Darnold at the helm. 
They say everything happens for a reason. This offseason the New York Jets were in a phenomenal position because they had options.
The Jets could choose to win now and push the chips to the middle of the table with Kirk Cousins in their sights or snag that rookie signal caller to instantly fall in love with, which just so happened to be Sam Darnold out of USC.
Don't get it wrong; the Jets wanted Kirk Cousins. Reading the tea leaves suggests that the Jets offered the most money to Cousins and his camp, but he went with the better opportunity with the Minnesota Vikings. No skin off my back. I get it, the Vikings were in the NFC title game this past year.
They avoided a silver bullet with Cousins going elsewhere. He would've cost the Jets $30 million per season on a three-year deal fully guaranteed. That would've prevented the team from filling out the rest of their roster for the foreseeable future.
Now consider this; the Jets are spending "just" $30 million ($30.24 million to be exact, per Spotrac) for four years with Darnold. That saved the Jets $60 million just from going Cousins to Darnold and they get Sam for even more time. Also in their back pocket, they have the critical fifth-year option tab as well.
Now, most people read this headline and critically ask, "Championship window?" He's a rookie quarterback Boy Green. Cool your jets."
Sure, he's a rookie and Cousins is a veteran who, in theory, is plug and play and that's the difference in price; the "you get what you pay for" mentality. But the Jets always preferred the route they ended up picking.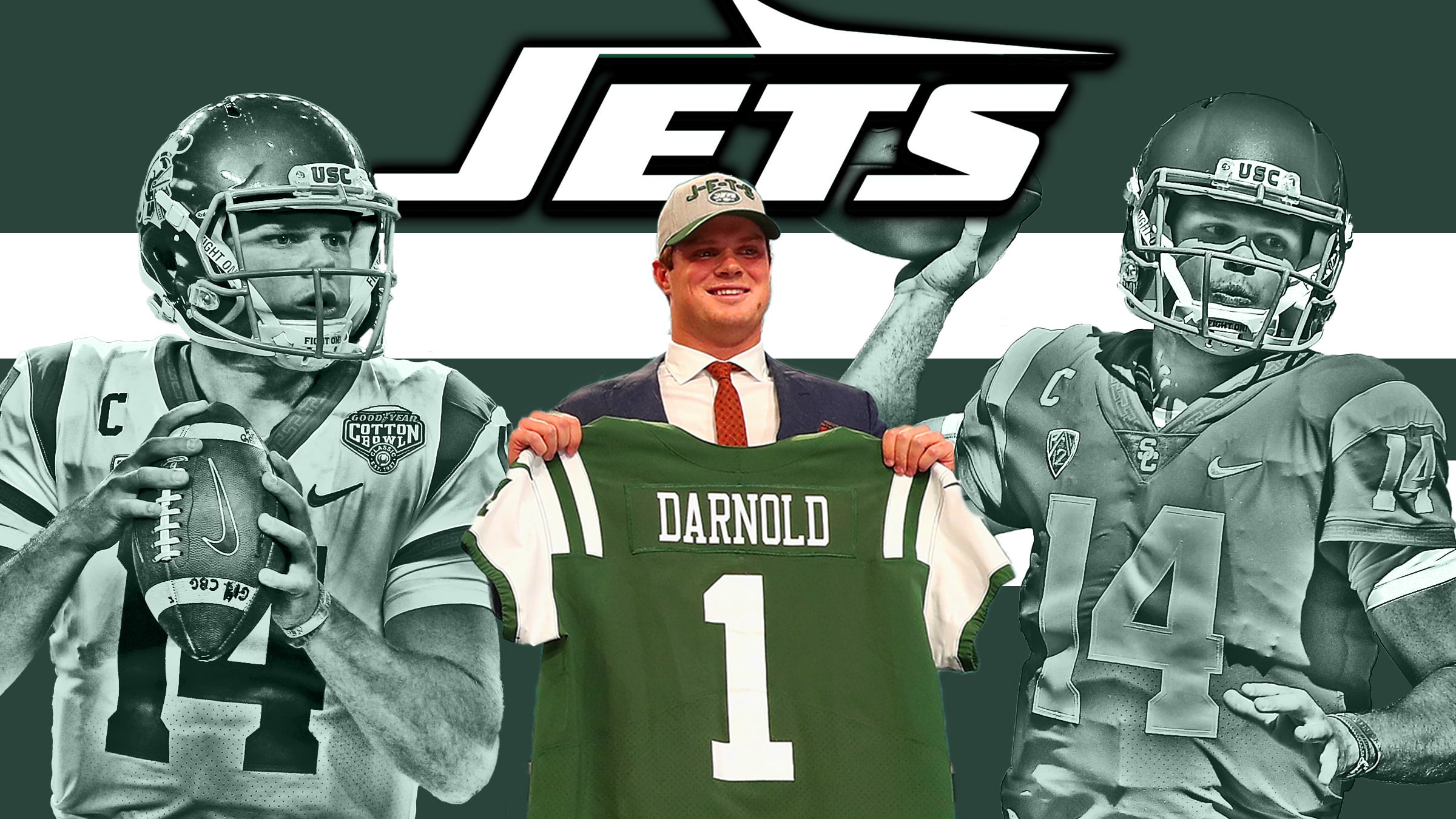 Cousins would've provided an immediate punch, but he's already 30. Sam Darnold is 20 years old. That's a huge difference.
Now the proof is in the pudding. This ideology of winning with a quarterback on his rookie contract isn't a foreign concept. It has been proven. Look no further than Russell Wilson with the Seattle Seahawks.
From 2012-14, Wilson accounted for a grand total of $2 million dollars (and some change). Two million dollars for a championship quarterback?
Here were his stats during that time: 72 touchdowns, 26 interceptions, 9,950 passing yards, 98.7 QBR, 63.4 completion percentage, 11 rushing touchdowns and 1,877 rushing yards. I think you get the picture.
You could say that was the biggest bang for your buck in NFL history, but stats are for losers, as Mel Kiper says. What about the wins and losses? That's what people really care about.
During that 2012-14 tenure, the Seattle Seahawks accumulated 36 regular season wins, two NFC West crowns, a Super Bowl championship, another Super Bowl appearance (should've been another Super Bowl victory, but I digress) and were a perennial contender year in and year out.
The Seahawks clearly maximized on Wilson's third-round stature and paid other players around him with the extra money left over to fill out what turned out to be a Super Bowl roster.
But the point is simple …
The Jets now have a golden opportunity here with Darnold at the helm. They've already got a lot of pieces in place, but I'm not blind. This team isn't perfect. There are still holes in the floorboards that can be fixed.
Money can't solve all your problems, but it can certainly help. In 2019, the Jets still have their first-round pick, what is expected to be north of $100 million in cap space, and Darnold will have a year of experience under his belt. The time is now for the Jets.
While this team hasn't been to the postseason since 2010, it doesn't matter. That's all in the past. Despite that, the green and white have a chance to capitalize on a championship window and have a parade down Broadway for the first time in over 50 years. Hop on the bandwagon before it's too late.