The renowned football agent confirmed he will be speaking with the Giants about the absent offensive tackle's future.
Further developments have bloomed in the Ereck Flowers case.
The beleaguered New York Giants offensive lineman has brought in renowned football agent Drew Rosenhaus to represent him. A South Orange, NJ native, Rosenhaus, 51, has become known for getting his somewhat brash personality and getting his clients great deals.
Rosenhaus announced the new partnership on Tuesday morning via Twitter.
Happy to now be working with @Eflow_74 and @eflow1906! pic.twitter.com/wseFJDiwX7

— Drew Rosenhaus (@RosenhausSports) May 1, 2018
This transaction is the latest twist in what could be the final chapters of the Flowers saga, which began back in 2015, when the Giants drafted the offensive tackle ninth overall in that spring's draft, passing on future Pro Bowl running backs Todd Gurley (10th) and Melvin Gordon, who went to the Rams and Chargers respectively, as well as current Rams cornerback and All-Pro Marcus Peters, who went to Kansas City at 18th.
A Miami alum, Flowers' New York tenure has been defined by inconsistency and drama. Things came to a head in 2016, when Flowers became physical with ESPN reporter Jordan Raanan following a loss in Green Bay. Despite the issues, the Giants' leadership group at the time expressed hope for Flowers, as general manager Jerry Reese and head coach Ben McAdoo repeatedly came to the lineman's defense.
Flowers' New York career, however, was immediately placed on shaky ground upon a change in management, with general manager Dave Gettleman hired just prior to the team's season finale against the Washington Redskins. Said to be influenced by linemate Bobby Hart, rumors circulated that Flowers had quit on the team. He was subsequently deactivated for the finale, with the Giants' staff insisting it was due to injury. Hart, one of the Giants' starters on the line for the past two seasons, was released. Flowers ended the season as the 54th best tackle in football, per Pro Football Focus.
This offseason has generated further controversy, as Flowers did not show up for the team's offseason workouts last month. He was also a no-show for the team's optional minicamp last week. Earlier this offseason, the Giants signed tackle Nate Solder to a four-year, $62 million deal, making him the highest paid offensive lineman in the league. A former New England Patriot, Solder has spent his whole career at left tackle, Flowers' position since joining the Giants in 2015.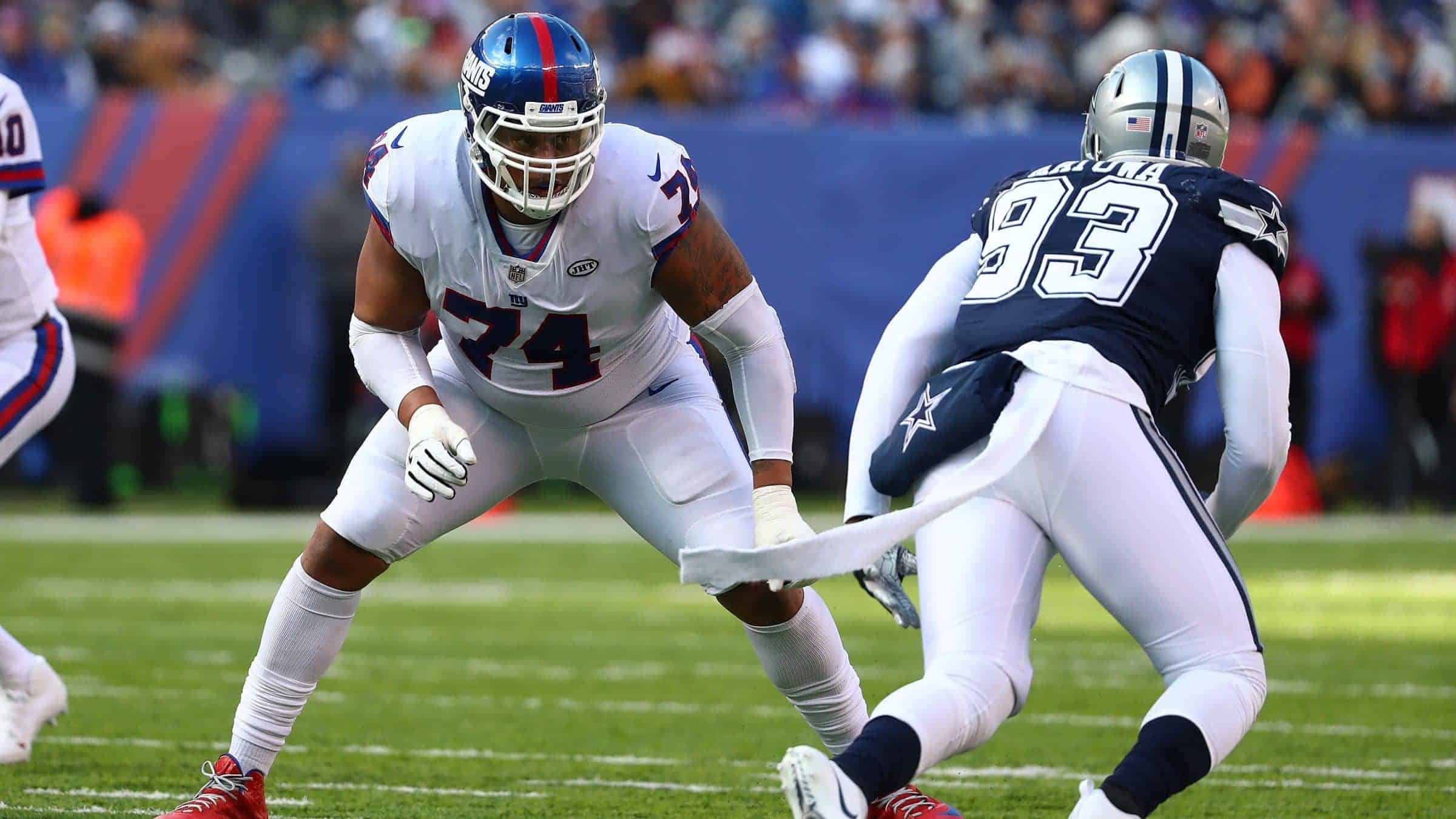 Over the course of last week, Gettleman expressed slight disappointment over Flowers' absence.
"He's in Miami and we are here. He decided not to come. He's an adult and he has the ability to make decisions on his own," Gettleman said on Saturday. "This is a voluntary program and he has decided to stay in Miami. If you want to know why he is not here, call him."
With Rosenhaus, founder and chairman of Rosenhaus Sports Representation, now in play, talks of a Flowers exit have reached a boiling point. The Giants reportedly tried to ship Flowers for draft picks last week, but failed to find a taker. Speaking with Matt Lombardo of NJ Advance Media via text message, Rosenhaus didn't clarify much, but confirmed he will be speaking with the team.
"I have a good relationship with the Giants organization," Rosenhaus told NJ Advance Media. "I will be speaking with them soon about Ereck."
Previous Rosenhaus clients include Giants Super Bowl champions Plaxico Burress and Ahmad Bradshaw.
On Monday, prior to the Rosenhaus announcement, Paul Schwartz of the New York Post reported that the Giants did not intend on shipping Flowers.
Follow Geoff Magliocchetti on TWITTER