The New York Jets don't have a second-round pick in the 2018 NFL Draft. Here's why they should trade up to get one.
The New York Jets made a blockbuster trade leading up to the 2018 NFL Draft to move up from No. 6 to No. 3 and get their franchise quarterback in Sam Darnold. It was clearly worth every penny.
But obviously, the Jets have more needs than just quarterback. Help at running back, on the offensive line and adding an edge rusher should all be priorities. Fortunately, they still have five other picks remaining in the draft.
Common knowledge—and general manager Mike Maccagnan's history—says that the Jets will be in the trading mindset through the rest of the draft. But not for trading up, but for trading down and recouping picks in this draft.
That's the exact opposite of what the Jets should do.
Sure, they could play it safe and trade back, get more picks and fill more holes. It's the quantity vs quality debate. I lean more towards the latter.
It happens every year in the NFL Draft. Guys get drafted too early, there's a run at a particular position and projected first-round picks fall. That's happened again this year.
If the Jets hadn't traded up, they would've had two second round picks in this draft to take full advantage of this, but they don't. And they might not have Darnold.
But just because they don't have a second-round pick right now doesn't mean they can't reacquire one. No, I'm not talking about time travel or hopping into the DeLorean and revving up to 88 miles per hour. I'm suggesting the Jets explore trading up early in day two.
Because there's a lot of quality talent waiting to be picked.
Best Available:

Connor Williams
Harold Landry
Josh Jackson
James Daniels
Isaiah Oliver
Malik Jefferson
Derrius Guice
Sam Hubbard
Courtland Sutton
Christian Kirk

— Matt Miller (@nfldraftscout) April 27, 2018
We already discussed the slew of Jets needs and conveniently, every single one has first-round prospects available at the position. Here are the players who deserve serious consideration from Gang Green.
Connor Williams, T, Texas
The Jets are finally ending a streak of different starting left tackles in back-to-back years this season with Kelvin Beachum returning, right? Maybe not. Connor Williams was widely considered a first-round pick and could be the future at left tackle. If left tackle doesn't work he can flex to the guard hole.
Orlando Brown, T, Oklahoma
If this draft was an eating contest, Orlando Brown likely would've been the No. 1 pick. But it's not, and Brown is still on the board in the second round. He ran one of the slowest 40-yard dashes in history (5.85 seconds) and just showed poor effort at the annual NFL Scouting Combine.
But he has ridiculous talent and the proof is in the pudding when you look at the tape.
James Daniels, G/C, Iowa
While the Jets added Spencer Long and Travis Swanson via free agency, the Jets haven't had a big-time center since team legend Nick Mangold, who officially retired this week.
Daniels is versatile enough to play center or guard. Adding some young talent with upside to the offensive line is never a bad move.
Will Hernandez, G, UTEP
Arguably the best offensive lineman still on the board is Will Hernandez. He could've been a top-15 pick, but for whatever reason, he fell.
My guess? Positional value pushed him down the board, as guards just don't go that high. But the Jets need to protect their No. 3 pick investment with some help up front. Hernandez can help.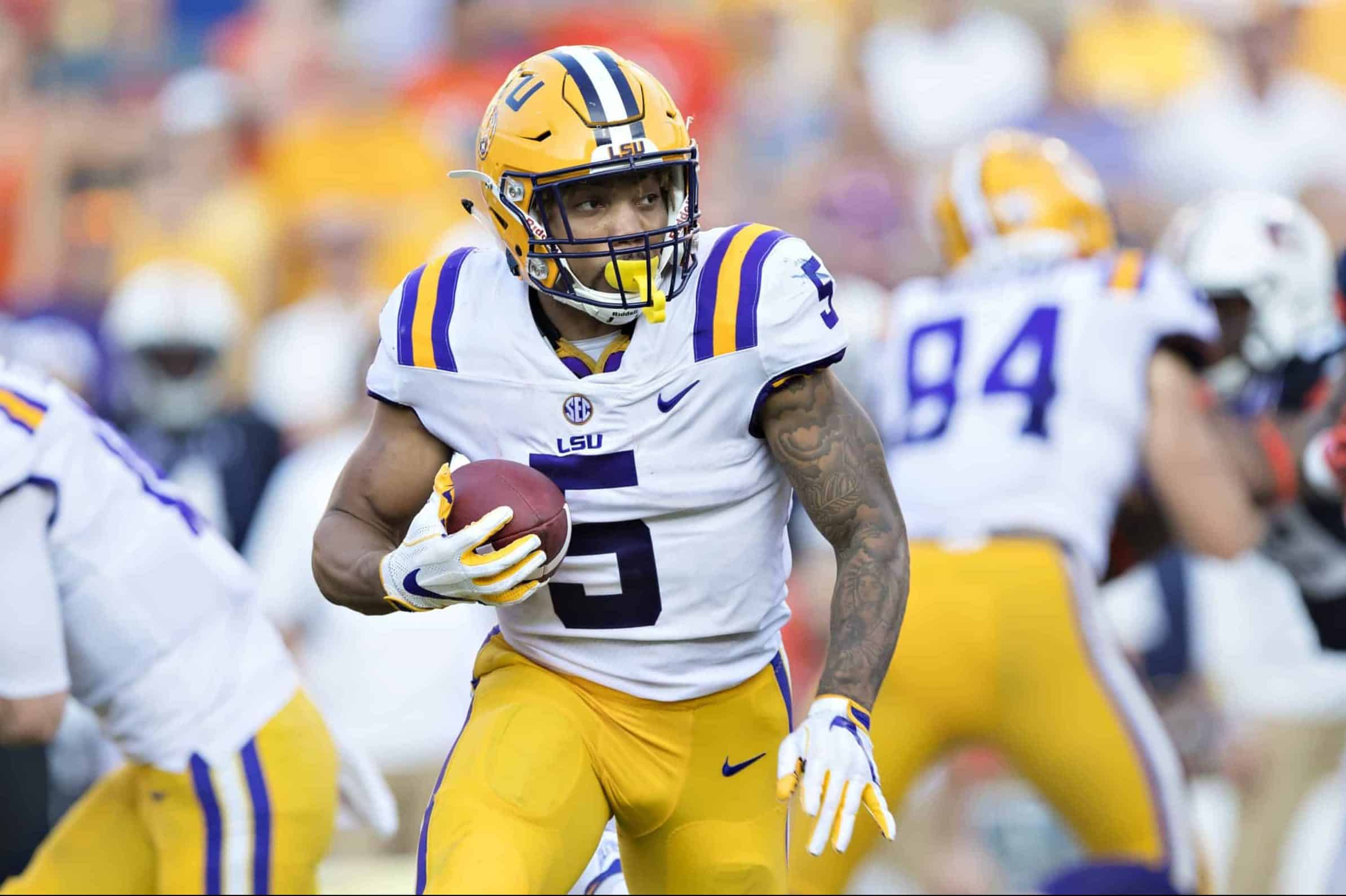 Derrius Guice, HB, LSU
How is Derrius Guice still on the board? Scouts that I've talked to say he flopped in interviews and private workouts, even skipping out on a few.
The Jets need to be careful with guys like this because they can be volatile and disrupt the locker room. But the talent is undeniable, and the Jets need to add some firepower to the backfield.
Ronald Jones, HB, USC
Why not pair one Trojan with another in the backfield? Jones doesn't have blazing speed but he has a lot of shake-and-bake in his game. He's elusive and a complete player, a guy who can do it all—including catching passes out of the backfield.
Jones can be their go-to-back and bring some balance to the offense. That he and Darnold are already familiar with each other only makes him more intriguing.
Maurice Hurst, DT, Michigan
The Jets still haven't filled the void left by Muhammad Wilkerson, who is now in Green Bay. So why not take a top-10 talent who fell because of heart irregularities discovered at the NFL Combine?
He's been cleared by some doctors and was not asked back for a medical reevaluation at the combine, which is a great sign. The Jets could get the steal of the draft (well the second steal of the draft, we see you Sam Darnold).
Harold Landry, OLB, Boston College
The Jets desperation for an elite pass rusher is the worst-kept secret in the NFL. They haven't had a guy opponents have had to plan for since the days of John Abraham.
Harold Landy is a top-20 talent and somehow is still available. His junior tape is a lot more impressive than his senior tape and injuries played a factor, but he would be my ideal pick for a Jets trade up.
Josh Jackson, CB, Iowa
Finally, the Jets could get—arguably—the No. 2 corner on the board in the second round. At which point you could be yapping at me to say "but Boy Green, they already have a ton of cornerbacks!"
Oh do they? Trumaine Johnson is a stud as your No. 1 corner, but there are questions after that.
Buster Skrine is penalty prone, Morris Claiborne stayed relatively healthy last year (can lightning strike twice in the same place?), and then what is there? You can never have enough corners and Josh Jackson's eight interceptions led college football last season.
Get a ball hawk on this team: you won't hear head coach Todd Bowles complaining about it.