The New York Giants are looking to part ways with former first-round pick Ereck Flowers, according to reports.
Ereck Flowers'
days with the New York Giants might be numbered.
ESPN's Jordan Raanan reports that the Giants may try to trade Flowers for a draft pick in this year's NFL Draft which begins on Thursday.
Flowers has had his fair share of struggles at the left tackle position ever since the Giants selected him with the ninth overall pick in the 2015 NFL Draft.
Pass protection has been Flowers' biggest issue on the field, as he's failed to provide quarterback Eli Manning much protection on his blindside.
Manning was sacked 31 times in 2017, many which were the result of Flowers and former teammate Bobby Hart's struggles at both tackle positions.
Flowers' work ethic came into question last season. Reports of his lack of effort and bad attitude in the locker room came into question during the last week of the season when Flowers, who was dealing with a groin injury, didn't even try to give it a go in practice that week.
Flowers did not play in the Giants' season finale against the Washington Redskins.
Flowers will be making the switch from left to right tackle this season. Nate Solder, who signed a mega four-year, $62 million deal as a free agent, will be the team's new starter at left tackle.
It seems from the ways things ended last season and the signing of Solder has made Flowers unhappy.
He's has not participated in the team's offseason workout program this spring, which Raanan reports "doesn't appear to be received well" by the Giants coaching staff.
Flowers is scheduled to make $2.4 million in 2018. He can become an unrestricted free agent after this season if the Giants decide not to pick up the fifth-year option on his rookie contract.
Though he has struggled at left tackle during his NFL career, Flowers does possess the size and skill to be a solid run blocker on the right side of an offensive line in the NFL.
His character issues, though, may make him very tough to trade for the Giants, said an NFL executive.
"I wouldn't mess with him," one personnel executive with an NFC team told Raanan. "I wouldn't want him in the building. Sounds like he's not worth the trouble."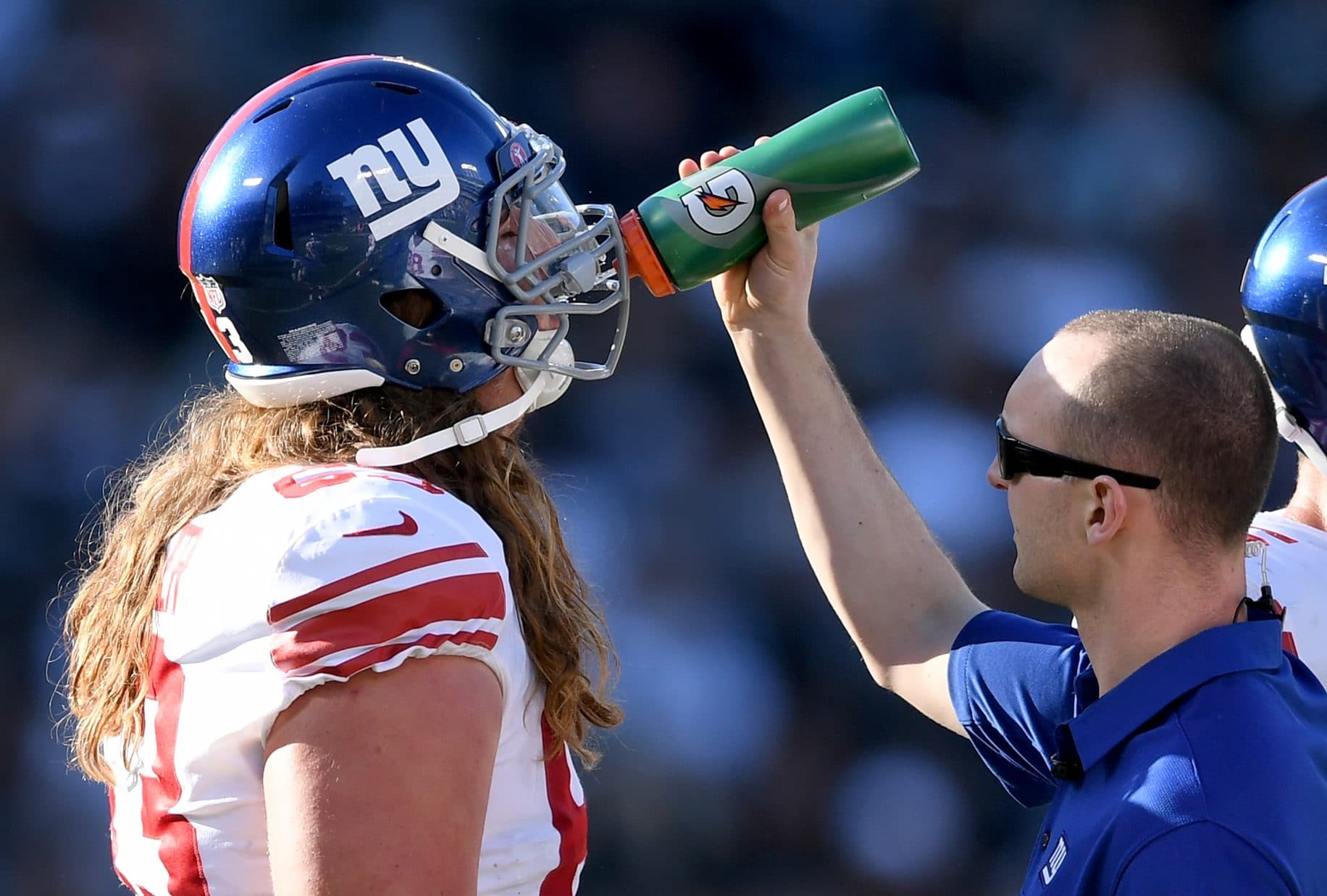 Competing with Flowers for the Giants' starting right tackle job are Chad Wheeler and Adam Bisnowaty.
Both have some NFL experience, with Wheeler having the most, starting in five games for the Giants last season and he showed some promise during his rookie season.
The Giants don't need to trade Flowers, but if they feel he's not a guy they want in their locker room, Wheeler may be a nice option instead at right tackle. Drafting a right tackle in the draft is another possibility.
Follow Steven Bassin on TWITTER