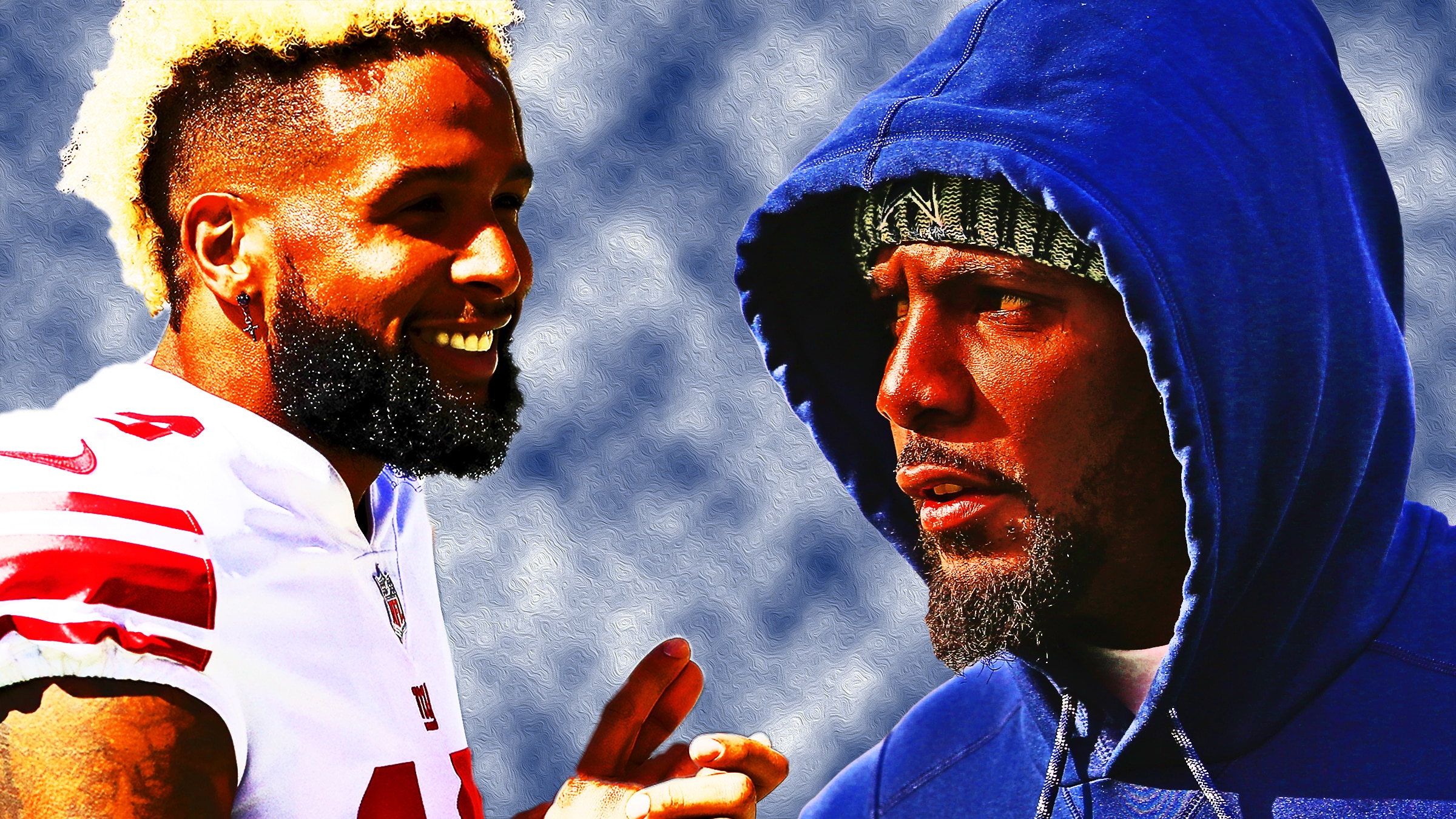 If New York Giants wide receiver Odell Beckham Jr. doesn't have every professional athlete on speed-dial, it's pretty damn close. This time he's fooling around with NFL free agent Dez Bryant.
My goodness. This is a serious question …
Does Odell Beckham Jr. literally have every professional athlete on speed-dial on his cell phone?
OK. I know speed-dial isn't a real thing anymore. The more appropriate word is "favorite." Does the New York Giants mega-stud wide receiver have every NFL and NBA athlete in his favorites?
Whether it's trying to pal-around with LeBron James or Joel Embiid at the NBA All-Star Game, messing with Drake at whichever vacation destination is chosen, or working out with a fellow NFL stud, OBJ is everywhere.
His latest workout buddy is an interesting one.
In a recent social media video—an area young Beckham Jr. has mastered—he and NFL free agent wideout Dez Bryant get together for a little workout:
This kid made burner accounts like KD to like,RT and comment thumbs up on his weak ass YouTube video I'm sleep ?????

— Javon? (3-0)(9-7) (@jtbucketsss) April 20, 2018
Of course, Dez was recently released by the Jints most bitter rival, the Dallas Cowboys, after eight seasons. He's now searching for his next NFL home.
Beckham Jr., on the other hand, is recovering from the first horrid season he's been forced to endure through his young four-year NFL career, having only played four games prior to a season-ending injury.
Multiple reports have already indicated Dez won't be heading the East Rutherford way, so, despite his wishes to stay within the NFC East and take on his former Boys twice a season, he'll be forced to look elsewhere.
For now, he has Odell Beckham Jr. to lean on as those social media videos come flying in.