With the 2018 NFL schedule officially released, it's time to appropriately evaluate what the New York Giants are up against for 17 weeks. Bring on the rivals.
It truly is fascinating what NFL schedule release day does to the American consciousness.
We know what a majority of each NFL team's schedule is going to look like years from now. Each team plays their three divisional rivals twice, four games against a division from their conference, as well as a quartet from an interconference division. So, with the exception of playing a conference rival with a matching divisional finish, we already know who's playing who.
Yet, add times and dates to those matchups, and people lose their ever-loving minds.
Either way, it means we're one week closer to opening weekend, which is currently slated for Sept. 9, with the Philadelphia Eagles and Atlanta Falcons starting us off three days earlier. Despite the Eagles getting the traditional Thursday night opener reserved for the defending champions, New York Giants fans did get a silver lining, as their full schedule was one of several that was fully leaked by numerous sources, which we've compiled below:
(All times EST. Times and TV subject to change.)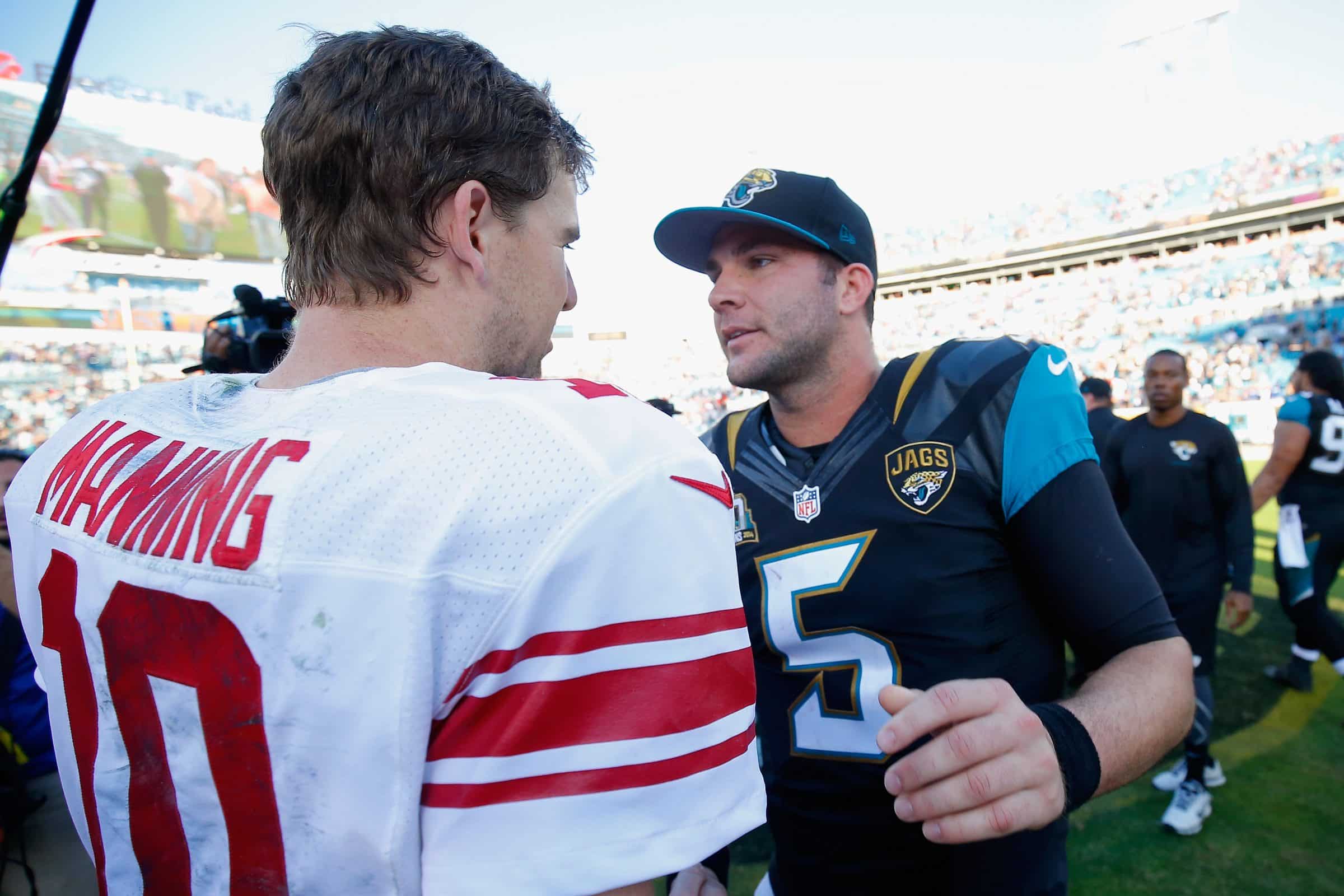 Week 1: September 9 vs. Jacksonville
(1:00 PM, FOX)
Tom Coughlin's worlds are colliding to open the 2018 season, as his current team from central Florida, one he has twice launched into NFL relevancy, square off against the team with whom he earned professional football's greatest prize … also doing so twice. This marks Jacksonville's first visit to East Rutherford in the "MetLife Stadium" era. They last faced the Giants on the road when the building was called "New Meadowlands Stadium" in 2010, as Kevin Boss' 32-yard fourth quarter score from Eli Manning gave the Giants a 24-20 win.
This marks the first time the Giants will begin their season at home since 2012 when they played a rare Wednesday night game. Forced away from the defending champions' tradition Thursday night opener slot by the 2012 Democratic National Convention, the Giants fell victim to their traditional opening week for, the Dallas Cowboys, in a 24-17 loss. Their last Week 1 Sunday home game was the new stadium's debut, a 31-18 win over Carolina.
Week 2: September 16 @ Dallas
(8:20 PM, NBC)
For those panicking that "Giants at Cowboys" wasn't in its traditional opening prime time slot, you won't have to wait long to see the pair square off at AT&T Stadium. One of the NFL's longest and most intense rivalries, the Cowboys and Giants meet twice yearly, and at least one of the annual pair has earned a Sunday night/Monday night slot in every year since 2006.
Dallas earned their first sweep of the Giants since 2014, including a 19-3 win in Arlington that began the Giants' 2017 nightmare.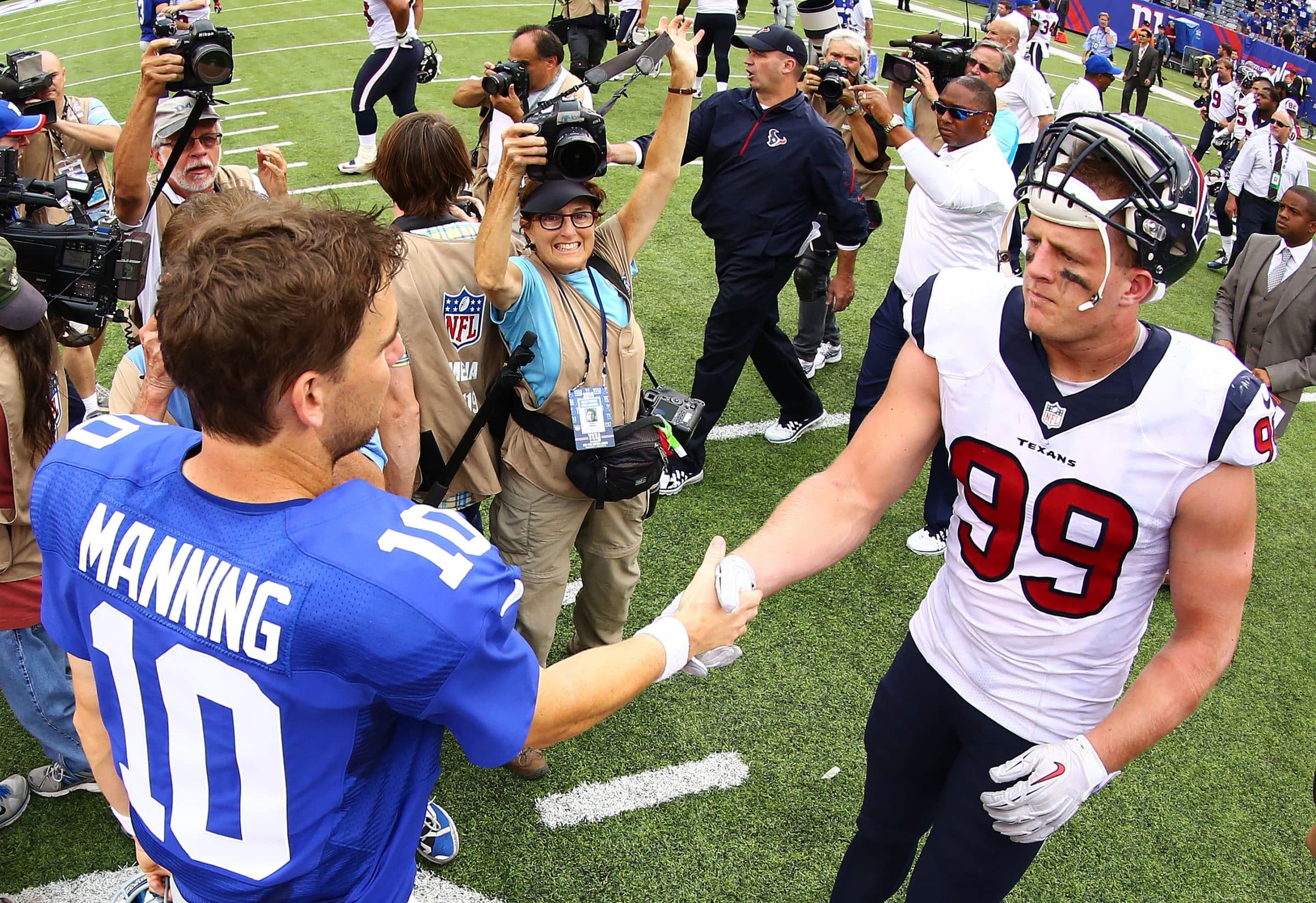 Week 3: September 23 @ Houston
(1:00 PM, FOX)
A Texas doubleheader concludes in Houston, where the Giants have not visited since 2010. In that meeting, the Texans were held to 11 first downs, while Manning threw three touchdown passes to secure a 34-10 win. The Giants will likely have to duplicate that performance to hold down the explosive Texans' offense, which will welcome back quarterback DeShaun Watson from injury this season.
This marks just the fifth all-time meeting between the Giants and Texans, with New York currently holding a 3-1 advantage.
Week 4: September 30 vs New Orleans
(4:25 PM, CBS)
When the Giants and Saints meet up, there will be drama, and there will be points. Until a 16-13 Giants win snapped the streak in 2016, at least one side put up at least 30 points in six of their previous seven matchups, dating back to 2003. In addition, the past two meetings have each been decided by a field goal as time expired.
Could this end up being the final time future Hall-of-Famers Manning and Drew Brees meet on the field? The pair memorably combined for 855 passing yards and 13 touchdown throws in a memorable 2015 matchup, won by New Orleans in a 52-49 shootout.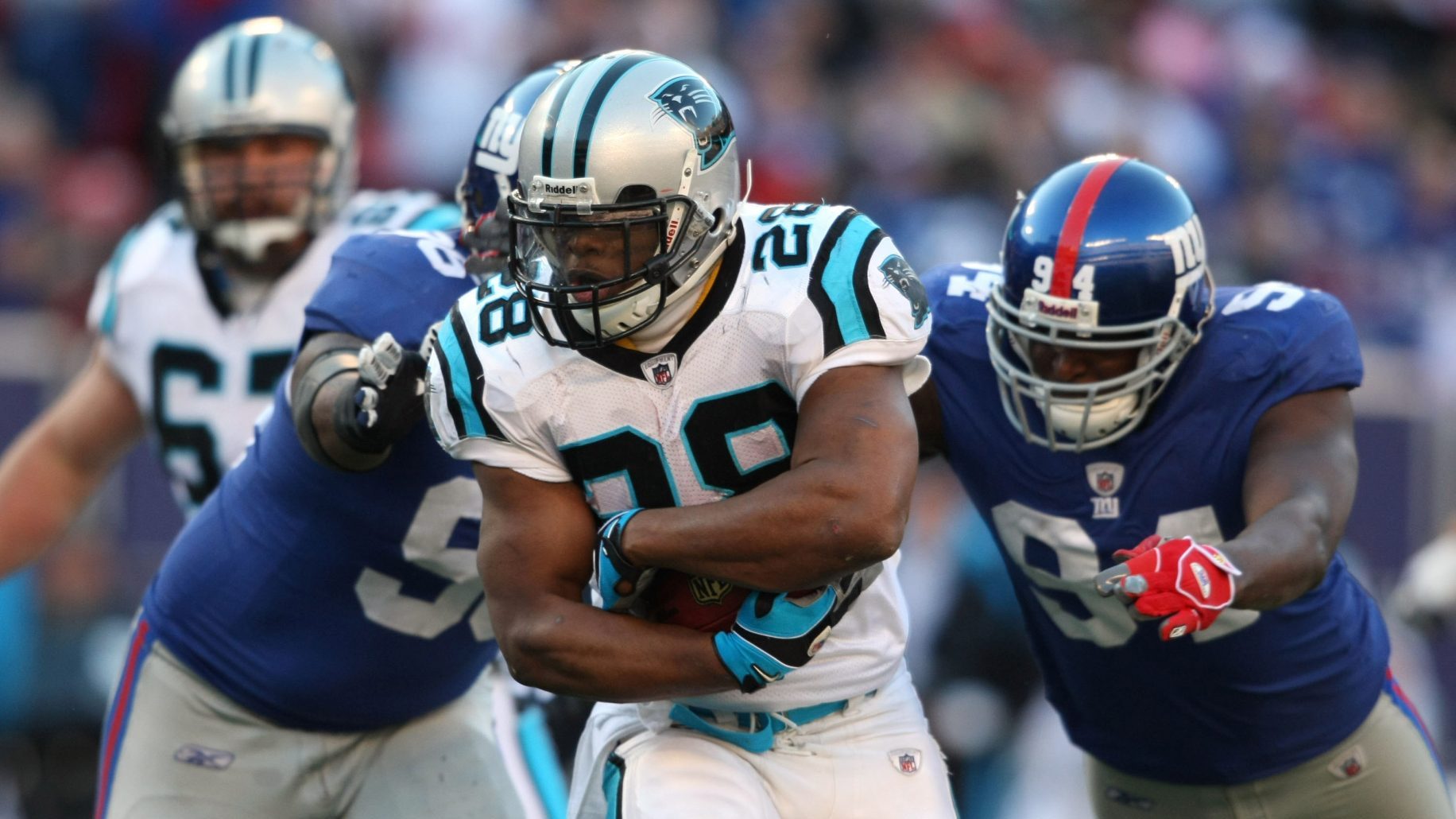 Week 5: October 7 @ Carolina
(1:00 PM, FOX)
Week 5 stages a homecoming for general manager Dave Gettleman, running back Jonathan Stewart, and offensive coordinator Mike Shula, all former Panthers who contributed to Carolina's most recent Super Bowl appearance. His new squad can earn him a modicum revenge, and they'll also be looking to end some recent bad luck against the Panthers.
Nothing more needs to be said about the team's last showdown, the infamous December 2015 war between Odell Beckham Jr. and Josh Norman, that featured the Giants nearly completing a comeback from 35-7 down before falling 38-35 to the eventual NFC champions. The Giants' last visit to Charlotte was much less memorable, shutout in a 38-0 disaster.
Week 6: October 11 vs Philadelphia
(8:20 PM, FOX/NFL Network)
Giants fans will no longer be able to taunt fans of the rival Eagles with no Super Bowls, but that'll only intensify this eternal NFC East rivalry.
Despite the Giants' downright horrid 2017 season, they actually played two fairly close games against the Eagles, a pair of thrillers that weren't decided until the final seconds. The Eagles' two victories came by a combined eight points. Since Thursday Night Football became a season-long phenomenon in 2012, the Giants are 3-2 on the day, including a 24-19 loss to the Eagles in Philadelphia in 2016's penultimate week.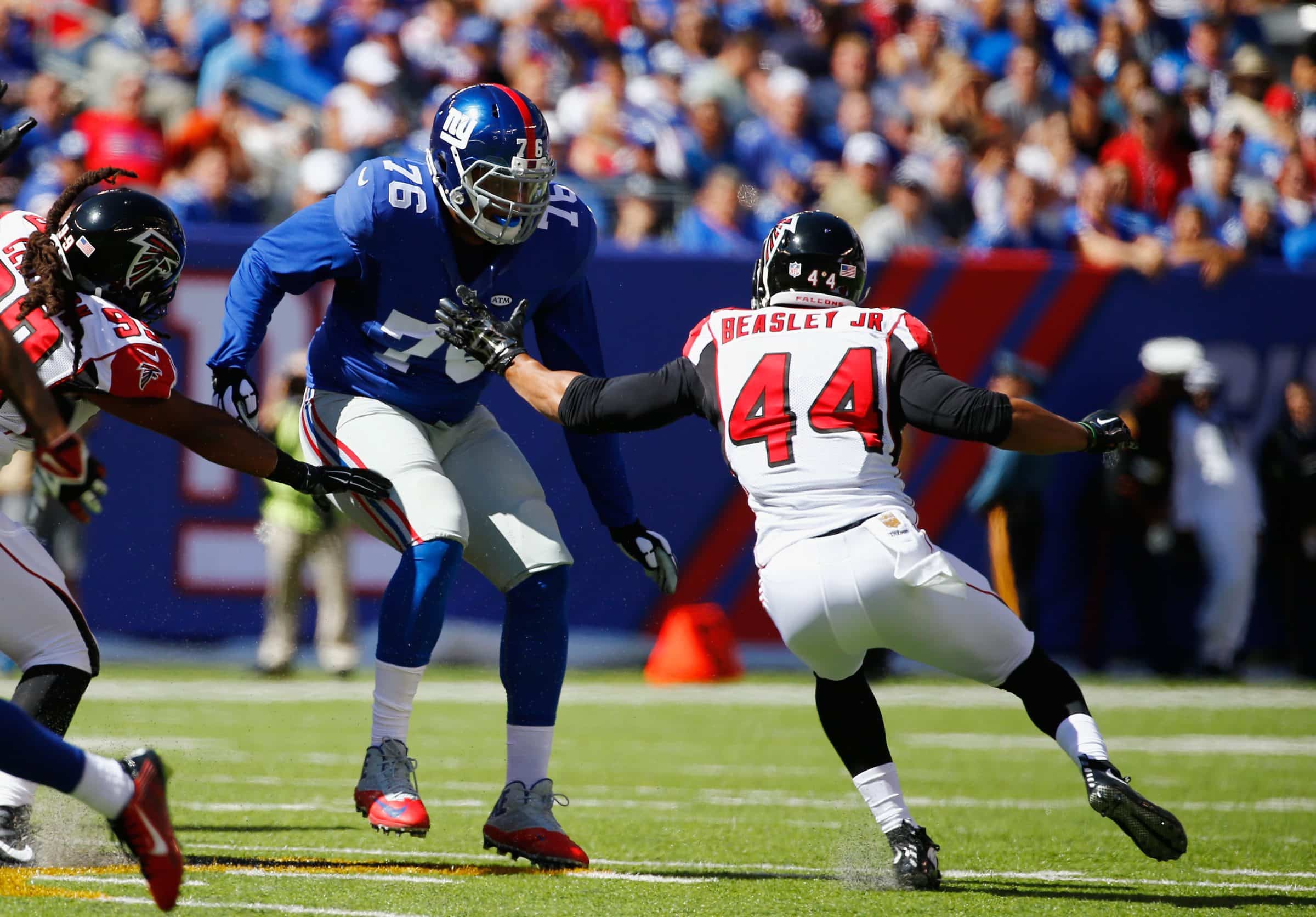 Week 7: October 22 @ Atlanta
(8:15 PM, ESPN)
There were few parties outside of Atlanta more upset to see the Georgia Dome go down than the Giants, who were 3-1 all-time in demolished former home of the Falcons. They'll make their first visit to Mercedes-Benz Stadium in prime time, one of two Monday night games they'll have this season.
In fact, the Giants have caused more damage on Atlanta than the biters of The Walking Dead. Prior to a 34-0 loss in their final Georgia Dome visit in 2012, the Giants had won their seven previous visits dating back to 1981, including four wins at Atlanta-Fulton County Stadium.
Week 8: October 28 vs Washington
(1:00 PM, FOX) 
The Giants began the Dave Gettleman era with a win over the Redskins, ending their 2017 disaster on a surprisingly high note. If things pan out the way Washington hopes, Alex Smith will make the start in this game. He had two unpleasant visits to New Jersey last season as a member of the Chiefs, including an overtime loss to the Giants in November.
Should the Giants beat the Redskins in either of their yearly pair, it would be their 100th regular season win over their NFC East rival.
Week 9: Bye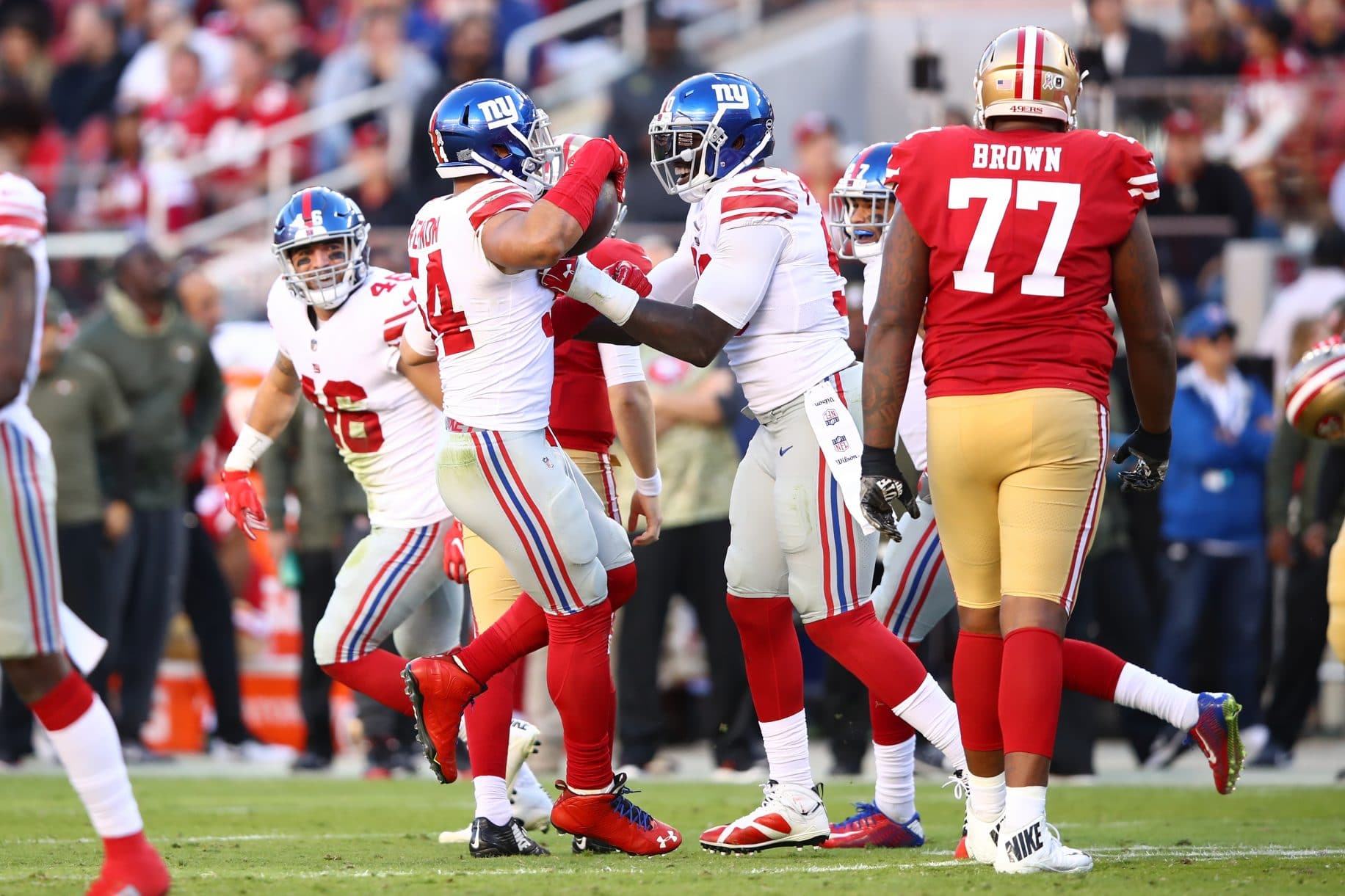 Week 10: November 12 @ San Francisco
(8:15 PM, ESPN)
For the fourth time in five seasons, the Giants are privileged with two Monday night contests, albeit both on the road.
They'll face off with the 49ers at Levi's Stadium for the second consecutive season thanks to the teams' respective last-place finishes in their divisions. In a November showdown where the combatants had a combined one win, San Francisco tallied 474 yards in a 31-21 win … and that was BEFORE Jimmy Garoppolo showed up.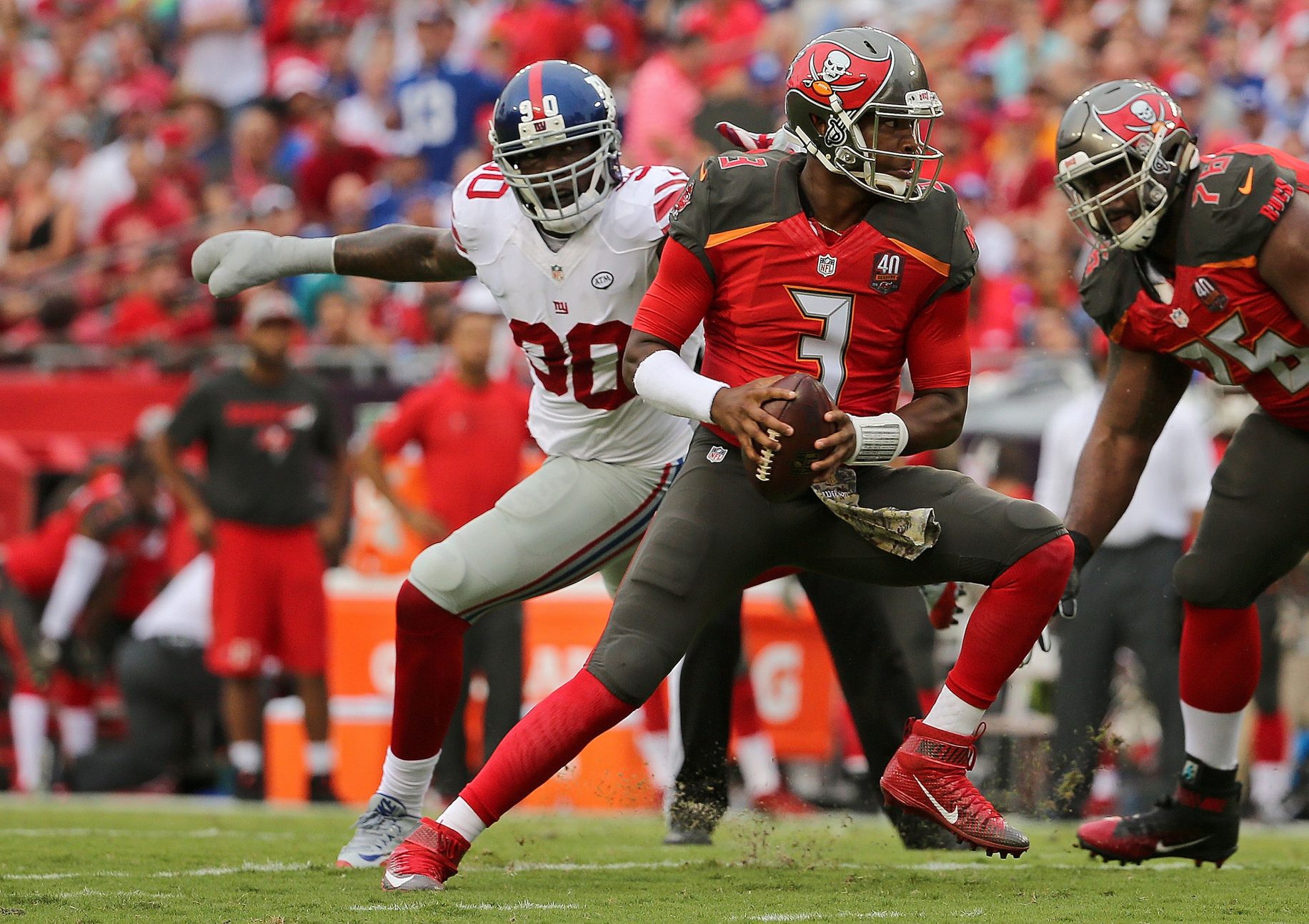 Week 11: November 18 vs Tampa Bay
(1:00 PM, FOX)
Jason Pierre-Paul will play at MetLife Stadium this season after all, albeit in pewter instead of blue. Giants fans won't have to wait long for a reunion, as the Buccaneers will close out the NFC South portion of the Giants' schedule.
This marks another rematch from 2017, as the Giants previously squared off the Bucs at Raymond James Stadium. They became a rare victim of Nick Folk, as his 34-yarder game Tampa a 25-23 victory. Tampa visits East Rutherford for the first time since 2012, when a 25-point fourth quarter served as the catalyst, en route to a 41-34 win.
Week 12: November 25 @ Philadelphia
(1:00 PM, FOX)
Nothing would start off a new era of Giants football better than a win over the Eagles at Lincoln Financial Field, where they haven't won since 2013. In fact, it's been anything but sunny in Philadelphia for the Giants, who are 2-7 at The Linc since 2009.
Week 13: December 2 vs Chicago
(1:00 PM, FOX)
Last season, the Bears used the second overall pick of the draft on their new franchise quarterback, trading up to select Mitchell Trubisky. Could the Giants be doing the same?
The Giants and Bears don't meet up as often as they used to, but their matchup is one of the oldest in football, having first been staged in 1925 at the Polo Grounds. The Giants won the last meeting, also at MetLife Stadium, in 2016 by a 22-16 tally. This matchup was set up by the teams' respective cellar finishes in their divisions.
Week 14: December 9 @ Washington
(1:00 PM, FOX)
Late season showdowns at FedEx between the Giants and Redskins have ultimately decided playoff fates, and this one could add to the trend. In 2015, the Redskins used a 20-14 win over the Giants to kickstart a run to a division title, their first since 2012. The Giants took revenge in 2016, preventing a return trip to the playoffs by defeating Washington a 19-10 nail-biter in the final game of the regular season.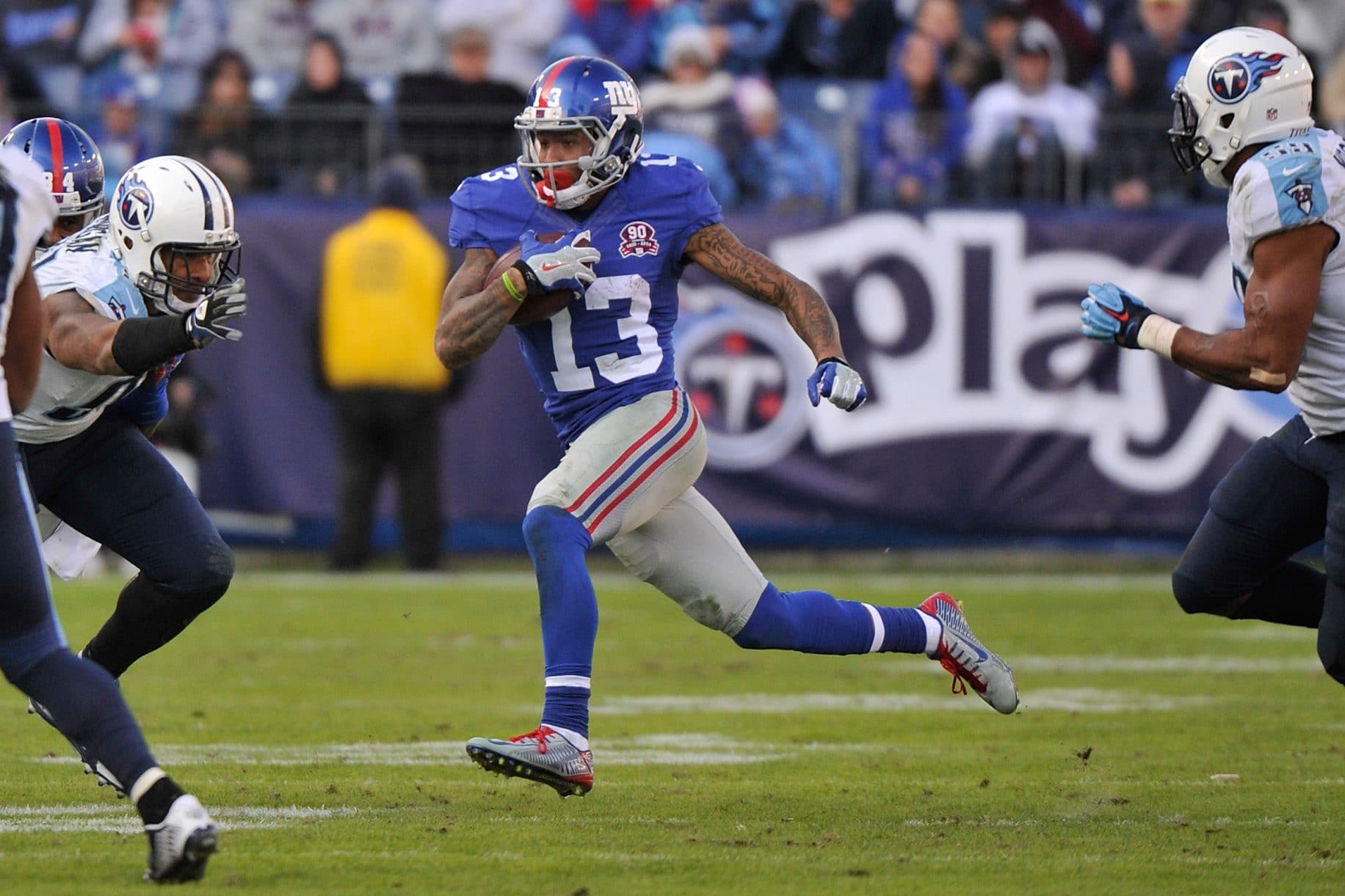 Week 15: December 16 vs Tennessee
(1:00 PM, CBS)
In a bit of an unusual setup, the Giants will close out their interconference slate with back-to-back December games. The Giants dominated the Houston Oilers incarnation of this franchise, but fortunes have switched since the move to Tennessee. The Titans have won five of the past six meetings, though the lone outlier was the last showdown in 2014, which the Giants dominated to the tune of a 36-7 win.
Week 16: December 23 @ Indianapolis
(1:00 PM, CBS)
The Colts' logo is a horseshoe, but the Giants have been anything but (Andrew?) lucky against them. They've lost three in a row against the Colts, including a 38-14 defeat in their last visit to Lucas Oil Stadium in 2010.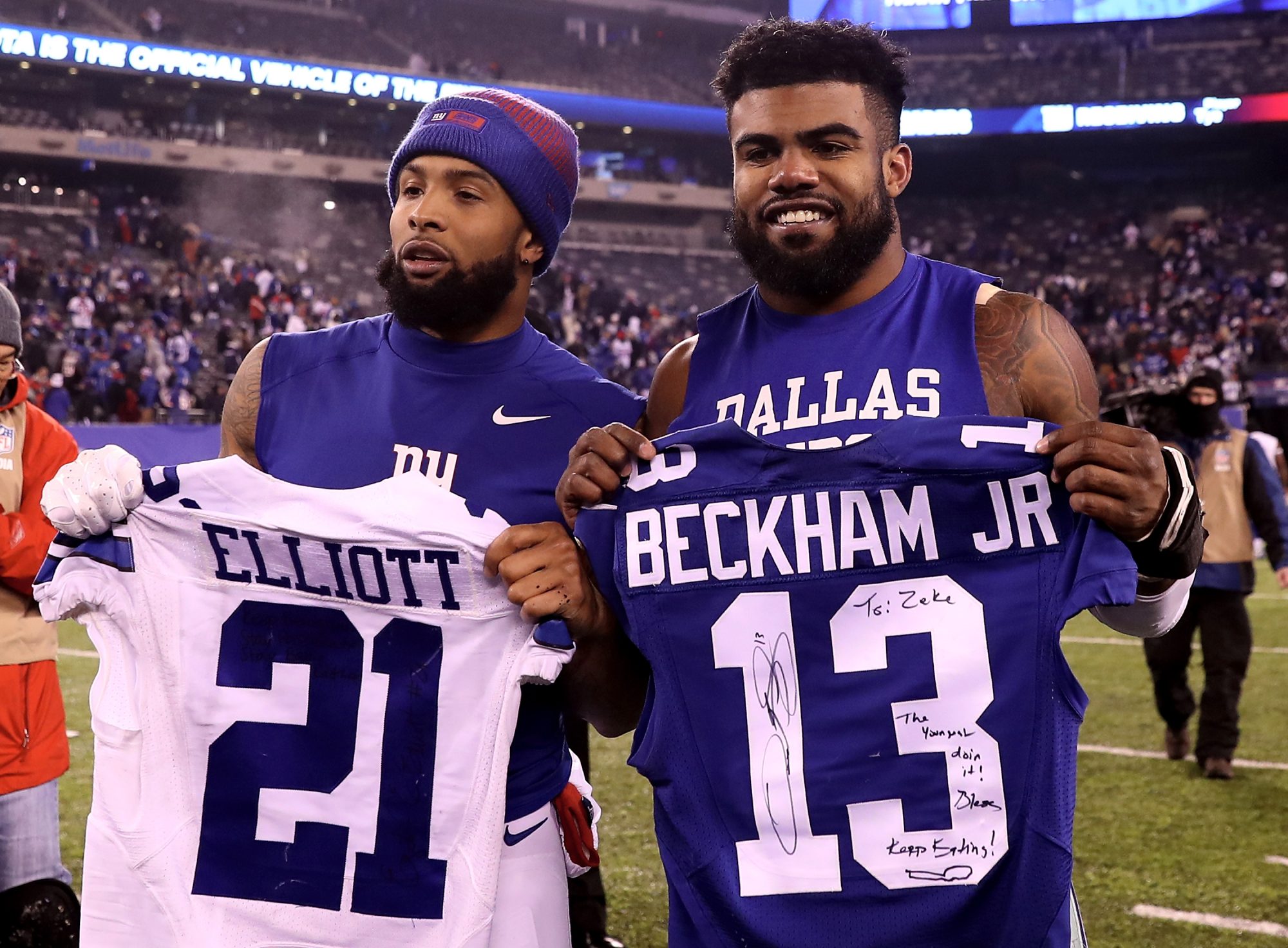 Week 17: December 30 vs Dallas
(1:00 PM, FOX)
As has been tradition since 2010, the Giants close out the regular season against a divisional foe. There are some good memories from the last time they closed things out against the Cowboys in East Rutherford as they picked up a crucial 31-14 victory that not only earned them the NFC East title at the end of the 2011 season, but became the first step on their journey to their fourth Super Bowl title.
While the Eagles may very well be the division favorites, could one or both of these teams be fighting for a wild card spot?
Follow Geoff Magliocchetti on TWITTER