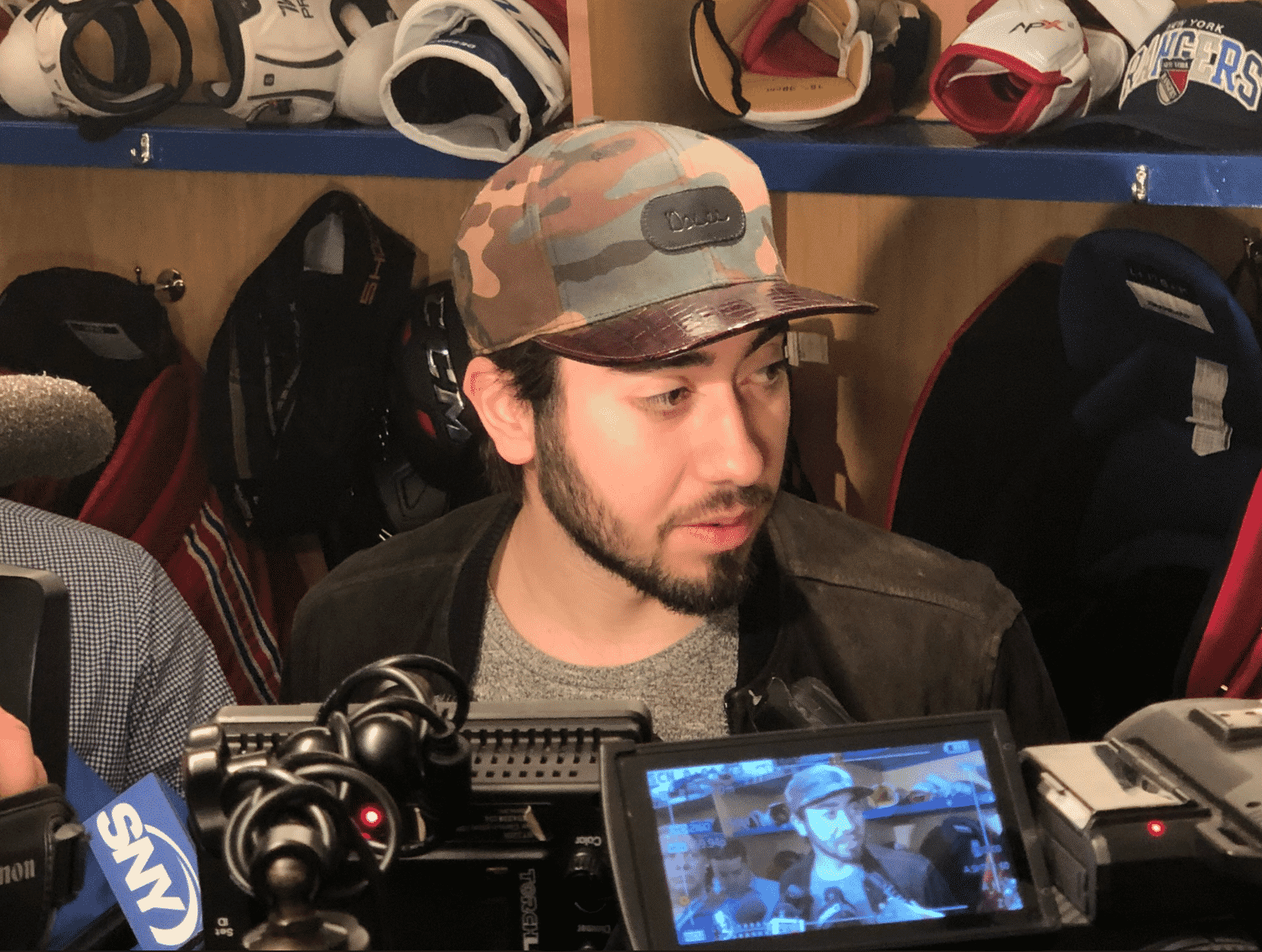 #NYR @MikaZibanejad will play for ?? at the World Championships pic.twitter.com/XhimsNKr4p

— New York Rangers (@NYRangers) April 10, 2018
The playoffs start Wednesday night, but the New York Rangers will not take part in them for the first time in seven years. For the final time in 2017-18, the team met the media. 
Breakup day is always a bittersweet day. A time to reflect and for the New York Rangers, players reflected on what went well and what went wrong for them in 2017-18.
"It was a great learning experience…Still some things to work on…I have to have a big summer." – #NYR @NPionk95

— New York Rangers (@NYRangers) April 10, 2018
Neal Pionk was one of the young players called up while the Rangers were going with their youth movement. He impressed a lot of people, both around the league and inside the organization, but knows he has more work to do.
Perhaps Pionk's biggest blunder was his positioning on a game-tying goal against the Washington Capitals in the final weeks of the season.
But there were more positives than negatives with Pionk and he has plenty of room to grow. That will be what the offseason has in store for him.
Lundqvist Hurt
Breakup day is the day where we learn about players who played through injuries, Henrik Lundqvist was one of them.
Henrik Lundqvist said he has been bothered by a knee injury since late October or early November. He'll have an MRI.

— Colin Stephenson (@ColinASteph) April 10, 2018
Lundqvist was bothered by a knee throughout the season and might require surgery in the offseason leaving his status for Team Sweden in the World Championships a question mark.
Other than the news of the injury, Lundqvist had some interesting things to say about the future of the Rangers.
"There's definitely some excitement to come back here and do it better and see how far we can push it already next season."

Watch @HLundqvist30's full press conference from #NYR's last media availability: https://t.co/zuPm7VIgJQ pic.twitter.com/NA3Y6AX5x2

— New York Rangers (@NYRangers) April 10, 2018
Lundqvist admitted that even he doesn't know what the future has in store, but he is excited for what next season has to bring.
More Lundqvist: "We don't know who's going to show up, but whoever's going to be here, we gotta compete and make sure we have a better year. That's that.''

— Colin Stephenson (@ColinASteph) April 10, 2018
Kevin Shattenkirk Update
Kevin Shattenkirk met with the media for the first time following his injury. He knows that he has a long way to go, but thinks he has more to show Ranger fans.
"I'm very determined this summer to come back in amazing shape and be the hockey player management and the fans expected to see."@shattdeuces on his first season with #NYR. pic.twitter.com/dHUOKn0ny9

— New York Rangers (@NYRangers) April 10, 2018
Shattenkirk thought about playing for Team USA at the World Championships but felt it would be best for his rehab if he did not play. He also mentioned that if the Rangers made the playoffs, he felt that he would be ready to take part in a run at the Stanley Cup.
Chris Kreider To Join Team USA
Chris Kreider will play for Team USA in the World Championships.
Chris Kreider confirms he will play for Team USA at the World Championship. "I had three months off," he said. I already had my summer. I want to play some more hockey." #NYR

— Dan Rosen (@drosennhl) April 10, 2018
Kreider salvaged his season after missing a significant amount of time with a blood clot. Kreider scored 15 points (five goals and 10 assists) in the team's final 21 games of the season.
When asked about the Rangers summer, Kreider mentioned that it was going to feel a little weird not knowing who the head coach will be come Septemeber. The Rangers fired head coach Alain Vigneault last Saturday night.
Other Rangers News
Follow Dominick on TWITTER