The NFL Draft is just under a month away and there's been much speculation on what the New York Giants will do with the second overall pick.
The lone bright spot of going 3-13 last year is now the New York Giants have the chance to draft one of the top college prospects and hope that they'll be a productive Giant for the next decade.
There are several directions the Giants could go with the second overall pick as they have needs across the board to fill.
Speculation has been running wild for the past month on who exactly the Giants will take at two—assuming they don't trade the pick.
Here's a look at the five most likely scenarios of what the Giants will do
1. Draft Saquon Barkley
Sayings like "he's a talent that comes around just once a decade" or "he's a transcendent player" are often overused when it comes to evaluating college prospects. But that's not the case with Barkley.
Not only is he the consensus pick as the best player in the draft, but he's as close to a sure thing as there is.
In his final season at Penn State, he had 1,271 rushing yards and 18 rushing touchdowns to go along with 54 receptions for 632 yards and three receiving touchdowns.
He's a dual-threat, every down running back, the kind of player the Giants haven't had since Tiki Barber. With a running back the caliber of Barkley in the backfield, that two-season streak of failing to put 30 points on the board in a single game would surely fall.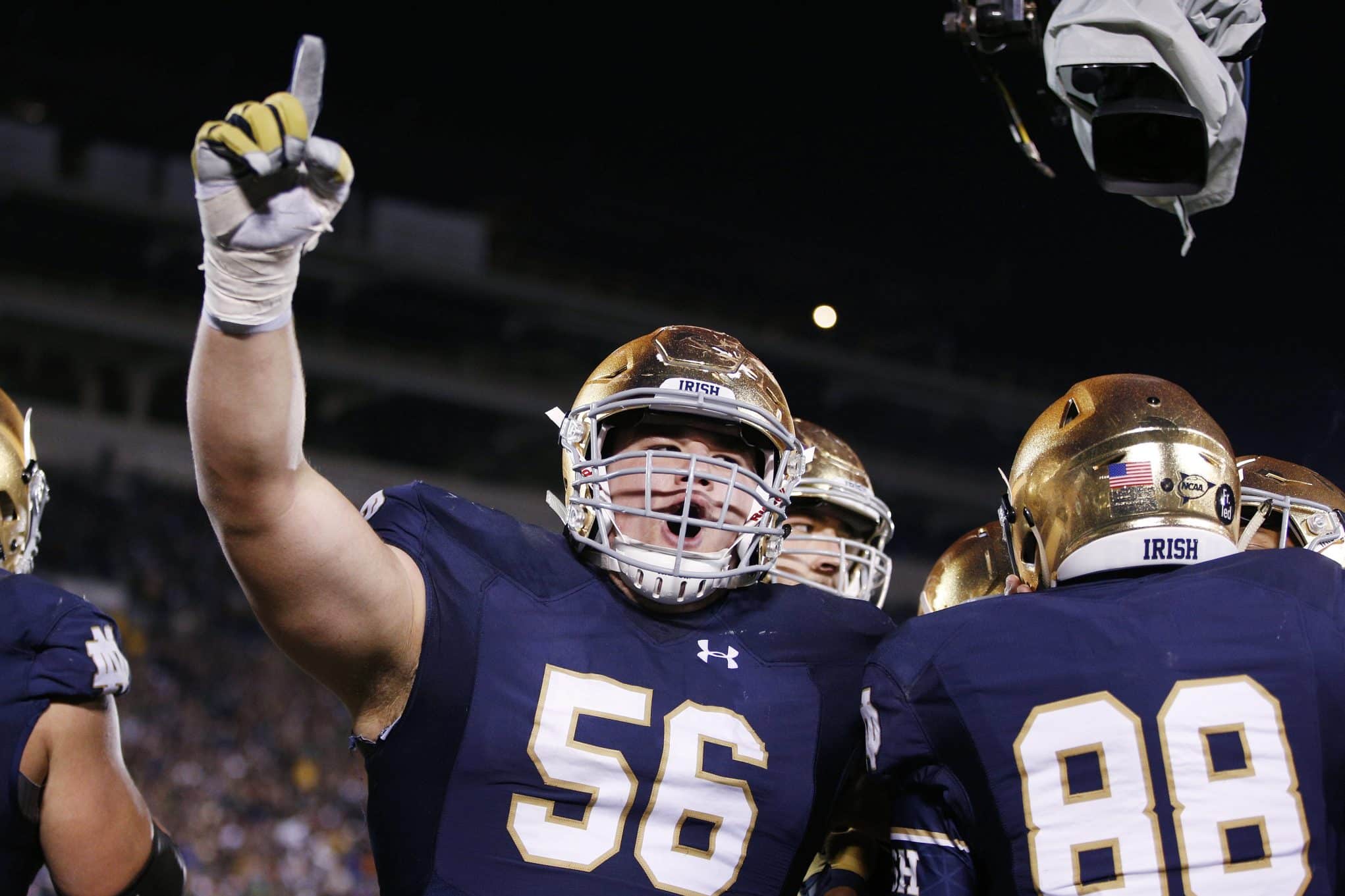 2. Draft Quenton Nelson
Dave Gettleman and Pat Shurmur agree that in order to have success in the NFL it all starts with the offensive line. Nelson is by far the highest graded offensive lineman in this draft, and even though taking a guard with the second pick goes against traditional wisdom, it's worth it for a talent like Nelson.
The Giants offensive line has been their Achilles Heel for years. Pairing Nelson with left tackle Nate Solder would give the Giants their most stable left-side of the line in years—and keep Eli Manning and his eventual successor upright.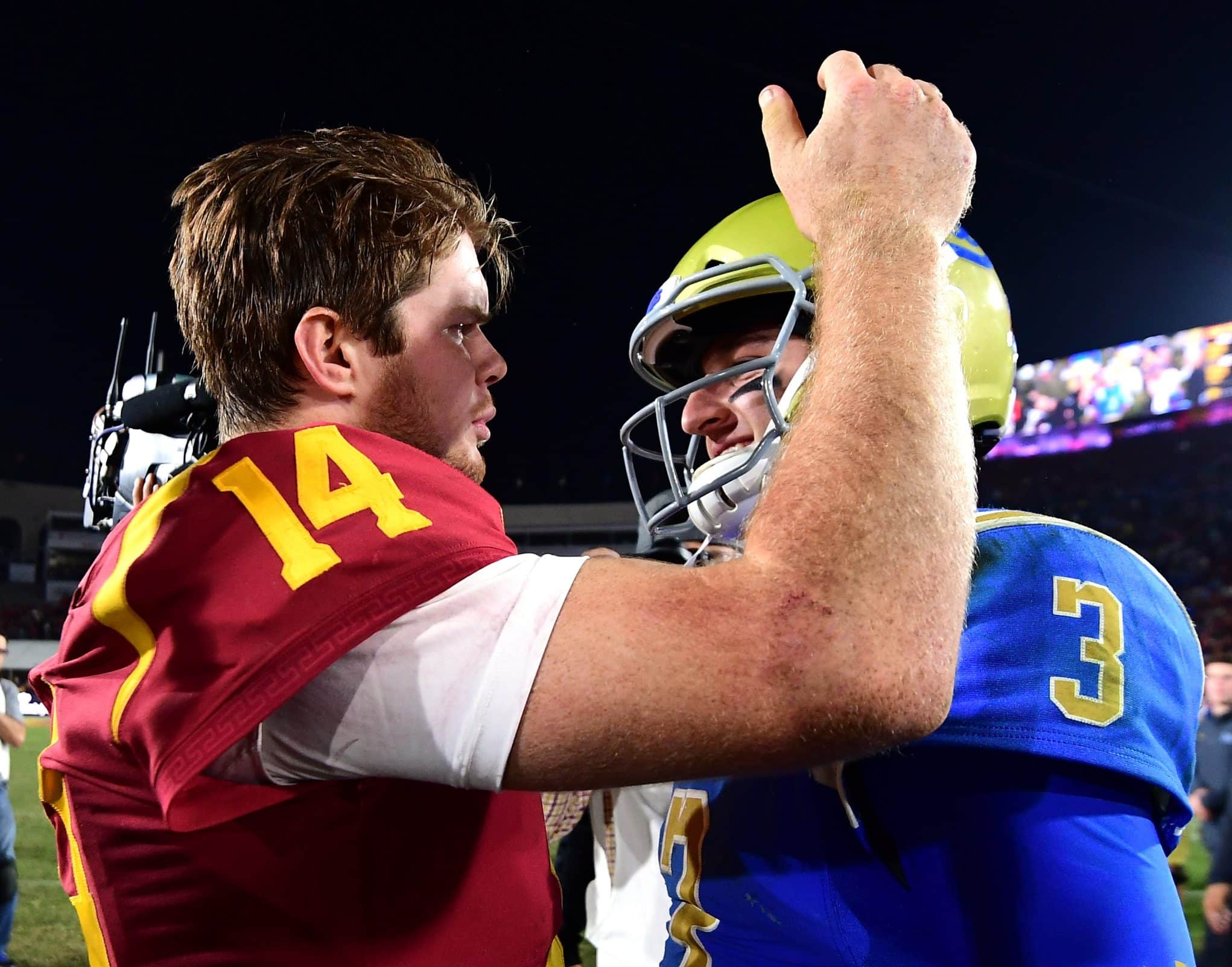 3. Draft Sam Darnold or Josh Rosen
The Giants have to come to grips with reality. Eli Manning can't play forever. Davis Webb, who the Giants took in the third round last year, hasn't taken a single snap in the NFL.
The 3-13 record last season was an aberration and the Giants don't figure to be in the top five of the draft anytime soon, so it makes sense to draft either Sam Darnold or Josh Rosen.
Many have Darnold and Rosen as the top two quarterback prospects in this year's draft class and both are apparently high on the Giants draft board.
In fact, some, including former New York Giants defensive tackle Chris Canty, believe the Giants like Darnold so much that he wouldn't rule them trading up with the Cleveland Browns to take him.
Apparently the Giants only have eyes for one quarterback and @ChrisCanty99 thinks it's Sam Darnold. pic.twitter.com/EtQKgudPli

— First Take (@FirstTake) March 23, 2018
It may not be ideal to have a rookie quarterback and Webb on the roster since they won't contribute unless Manning gets hurt. But considering the Giants play in a division where they go up against Carson Wentz and Dak Prescott, they need to get their QB of the future to compete with them long term.
4. Trade down
This draft class is stocked with talent, especially with Barkley and the young quarterbacks, and teams might be willing to pay a king's ransom to trade up to the number two spot.
The Giants will be a much-improved team in 2018. But they still have plenty of holes to fill, so it would be unrealistic to think that they'll be Super Bowl contenders.
Trading back and stockpiling picks to fill their needs and contend for a Super Bowl down the road makes a lot of sense.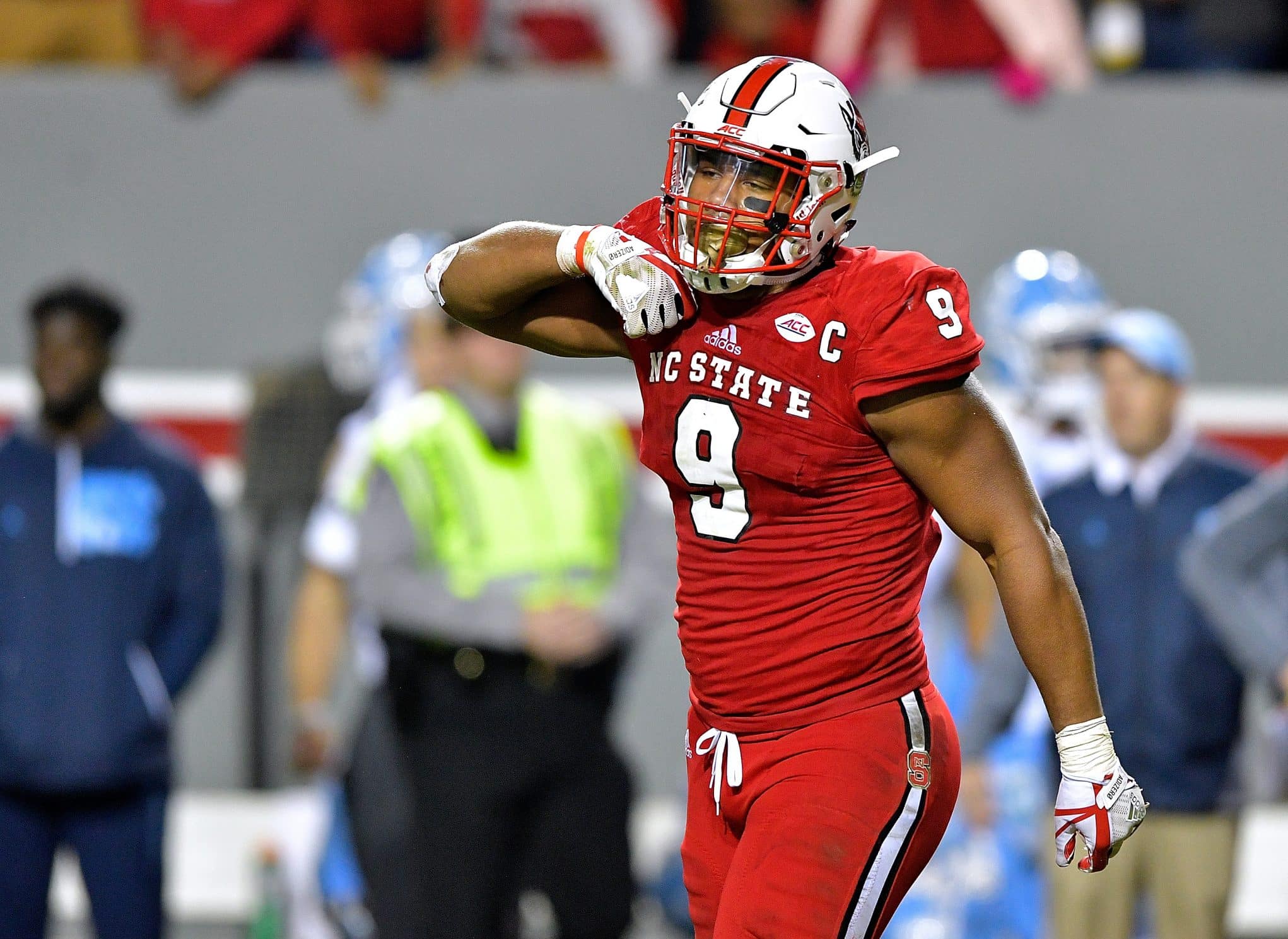 5. Draft Bradley Chubb
It's been years since the Giants have had a terrorizing pass rush. Jason Pierre-Paul was the last defender to post a double-digit sack total, racking up 12.5 in 2014. Now JPP is a Tampa Bay Buccaneer, and the Giants desperately need a pass rusher.
So the 6-foot-4, 269-pound Chubb would be an ideal replacement for JPP. Chubb had 10 sacks in his final season at North Carolina State and many feel he's the best pass rusher in the draft.
Some question if he has the athleticism to excel as a 3-4 outside linebacker. But with proper coaching and getting accustomed to the speed of the NFL, he has Pro Bowl upside.