In addition to trading away Jason Pierre-Paul on Thursday, the New York Giants released veteran wide receiver and special teams savant Dwayne Harris.
The New York Giants have gotten rid of another veteran player. After trading away Jason Pierre-Paul this morning to the Tampa Bay Buccaneers, the Giants released wide receiver/returner Dwayne Harris on Thursday afternoon.
ESPN's Jordan Raanan broke the news.
The Giants released WR/KR Dwayne Harris. It saves them $2.45 million vs salary cap. Giants signed him to a five-year, $17.5 million deal in 2015. Got solid returns on their investment first few years. Harris injured his foot and missed final 11 games of this past season.

— Jordan Raanan (@JordanRaanan) March 22, 2018
Releasing Harris doesn't come as a surprise with the Giants signing wide receiver Cody Latimer earlier this week. ESNY's Jason Leach talked about Harris' potential dismissal shortly after Latimer signed.
The move to release Harris will save the Giants $2.45 million in cap space.
Harris signed a five-year deal back in 2015 with the Giants and got off to a great start, setting career-highs with 36 catches for 396 yards and four touchdowns.
The East Carolina alum's biggest impact in his first season with the Giants was in the return game and on special teams. Harris had two returns for a touchdown in 2015, including his first career kickoff return for a touchdown against his former team, the Dallas Cowboys, that helped the Giants win the game.
Harris averaged 10 yards per punt return and 28.7 yards per kickoff return for Big Blue.
In 2016, Harris had only one reception on the season, though it was a 13-yard touchdown catch in a win against the Cleveland Browns.
Most of Harris' playing time in 2016 came on special teams, where he averaged 5.9 yards a return as a punt returner and 24.2 yards as a kickoff returner. He also had 12 tackles and a forced fumble too from playing on both punt and kickoff team.
Harris only played five games for the Giants in 2017, suffering a broken foot injury during their Week 5 loss to the San Diego Chargers and was placed on injured reserve for the rest of the season.
Latimer will be one of a couple players that will step into Harris' role on special teams for the Giants in 2018.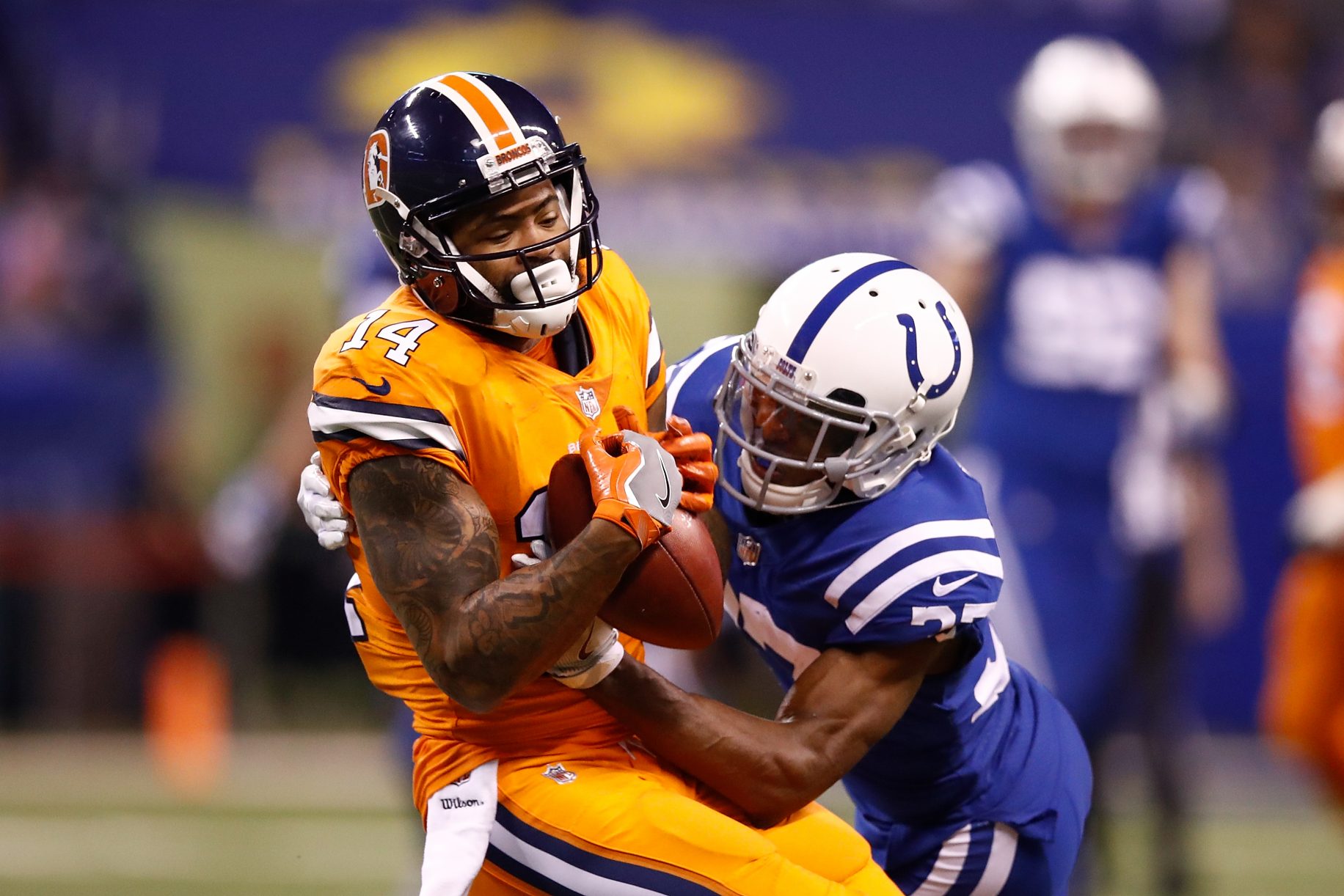 With the release of Harris, the Giants have 13 wide receivers now on the roster—including Latimer:
Odell Beckham Jr.
Brandon Marshall
Sterling Shepard
Roger Lewis Jr.
Hunter Sharp
Darius Powe
Canaan Severin
Travis Rudolph
Kalif Raymond
Amba Etta-Tawo
Marquis Bundy
Keeon Johnson
Harris was drafted by the Cowboys in the sixth round of the 2011 NFL Draft. He has four career returns for a touchdown.
Follow Steven Bassin on TWITTER