The New York Giants added much-needed depth to their defense, welcoming back a veteran lineman and greeting a secondary journeyman.
The New York Giants have opened a new week of free agency on the defensive.
Hours after welcoming back defensive end Kerry Wynn on a one-year deal, the team bestowed another one-year deal, this one to free agent cornerback B.W. Webb.
Entering the league as an undrafted free agent out of Richmond in 2014, Wynn just completed the fourth season of his career, all with the Giants. Partaking in 15 games, including three starts, Wynn had 19 total tackles and a sack in 2017, giving him 101 tackles and three sacks for his career. He played 252 snaps last season, just under 23 percent of the Giants' defensive plays.
Wynn had signed a one-year deal prior to last season and ended up making the team after a strong training camp. He capped off his summer with a 15-yard interception return for a touchdown in the exhibition finale in New England.
Jordan Raanan of ESPN was the first to report the signing.
The Giants also welcomed a newcomer to the defense in Webb. Like Wynn, the William and Mary alum has built an NFL career after a strong showing at a Colonial Athletic Conference school, entering the league as a fourth-round selection of the Dallas Cowboys in the 2013 draft.
Webb has since spent his career with four different NFL teams. He spent the 2017 season with Chicago and Cleveland, but he did not appear in any regular season games. For his career, Webb has tallied 66 total tackles and two interceptions.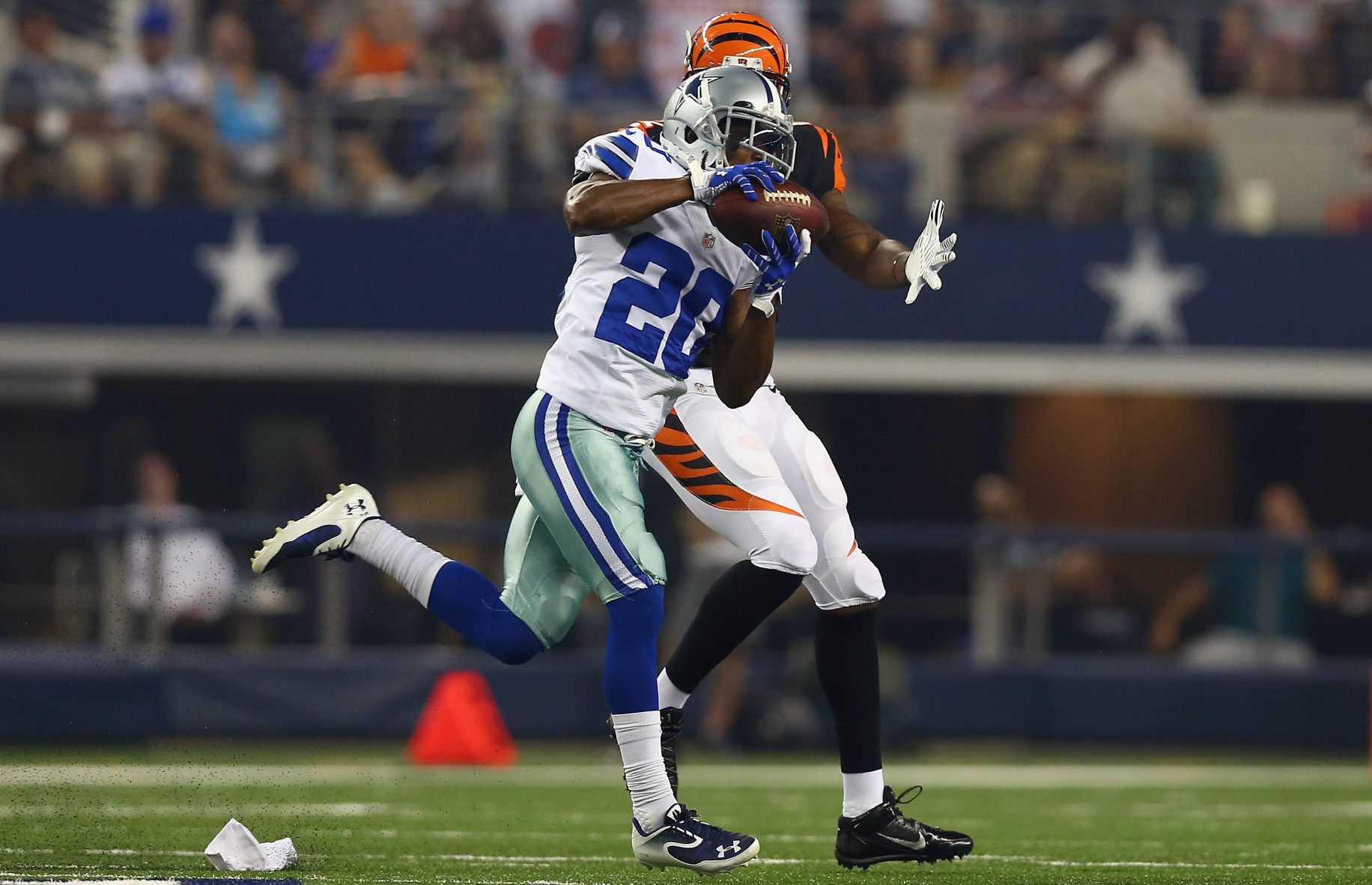 Webb's signing was revealed on Twitter by his agent Sunny Shah.
Congrats to @OhGi_3Dawg3 on agreeing to a 1yr deal with the #Giants.

— Sunny Shah (@SunnyTheAgent) March 19, 2018
Both NFL veterans, Webb and Wynn provide experienced depth to the Giants' defense. The unit was afflicted with numerous injuries last season, with several affected players lost for the season, including cornerback Janoris Jenkins.
In other free agent news, Aaron Wilson of the Houston Chronicle reported that the Giants have expressed interest in former Bills receiver Marcus Easley. Though Easley has not played since 2015, he built a solid career with Buffalo on special teams, tallying 50 tackles over five seasons, while occasionally doubling as a kick returner.
Follow Geoff Magliocchetti on TWITTER