Andrew Ladd came to Brooklyn after main parts of the New York Islanders core left, and he hasn't been worth the price tag Garth Snow slapped on him. 
In the summer of 2016, after the New York Islanders won a playoff series for the first time in 23 years, three major pieces left the team: Kyle Okposo, Frans Nielsen and Matt Martin. On the same day, Andrew Ladd stepped in.
The veteran winger captained the Atlanta Thrashers and Winnipeg Jets for a total of five and a half seasons before being traded to the Chicago Blackhawks at the 2016 trade deadline. Ladd, who won two Stanley Cups before joining New York, has never been the top scorer. Therefore, in order for him to get paid big, he has to be exceptional at the other facets of the game.
In addition, he came in after top-line winger Okposo left for Buffalo. Fans were expecting the vet to slot in with John Tavares, or whoever the second line center would be, and play big in crucial situations. In short, he has not been what the Isles have needed and finds himself in a bottom-six role on most nights.
Overpaid and Underperforming
When Ladd joined the squad on July 1, he signed a 7-year contract worth $38.5 million. The annual cap hit sits at $5.5 million. His first goal in the blue and orange came 12 games into the 2016-17 season on a one-timer off a pass from Nick Leddy. According to hockey-reference.com, after his first tally, it would take a month and a half for him to register his tenth point on Dec. 27, 2016. Ladd finished the year with 31 points and is currently on pace to hit 30 this year.
In the past couple of games, the British Columbia native has been on the wing of rookie sensation Mathew Barzal. The veteran scored on Thursday against Washington for the first time since Dec. 21, 2017, ending a 26-game goalless drought. This streaky play of Ladd is ultimately his downfall when it comes to his offensive performance, and summarizes his career as an Islander.
The lack of consistency in his goal scoring and absentee playmaking ability make him more of a liability than anything else. The $5.5 million price tag in exchange for about 30-35 points is not worth it. To put it simply, Ladd's overall performance has been extremely average. He hasn't been offensively or defensively gifted.
In addition, when he and Brock Nelson step on the ice with the second power-play unit, you can essentially end the man advantage right there because they don't generate many chances.
Lack of Leadership
When Ladd claimed the No. 16 sweater for the Islanders, along with it came an "A" on the front signifying his alternate captaincy. The veteran was a captain for the Thrashers/Jets organization for five and half years prior. Therefore, along with the signing came experience.
Almost two full seasons into his contract his lack of on-ice leadership shows in the standings. The Isles are currently on pace to miss the playoffs for the second straight year for the first time since 2012. No matter where he is put in the lineup, it seems that he rarely, if at all, energizes his teammates. Not all leaders are vocal, and there is nothing wrong with that, but with Ladd's lack of production, he needs to chip in with morale somehow.
In terms of position, he was brought in to replace Okposo originally expected to play with Tavares. When it comes to morale and keeping the team energized, he is nowhere to be found. While he isn't the most talented, Cal Clutterbuck keeps players involved and Tavares elevates others just from his presence. Since Tavares and Ladd aren't on the same level, Ladd has to do more on the ice, even if that isn't his normal style.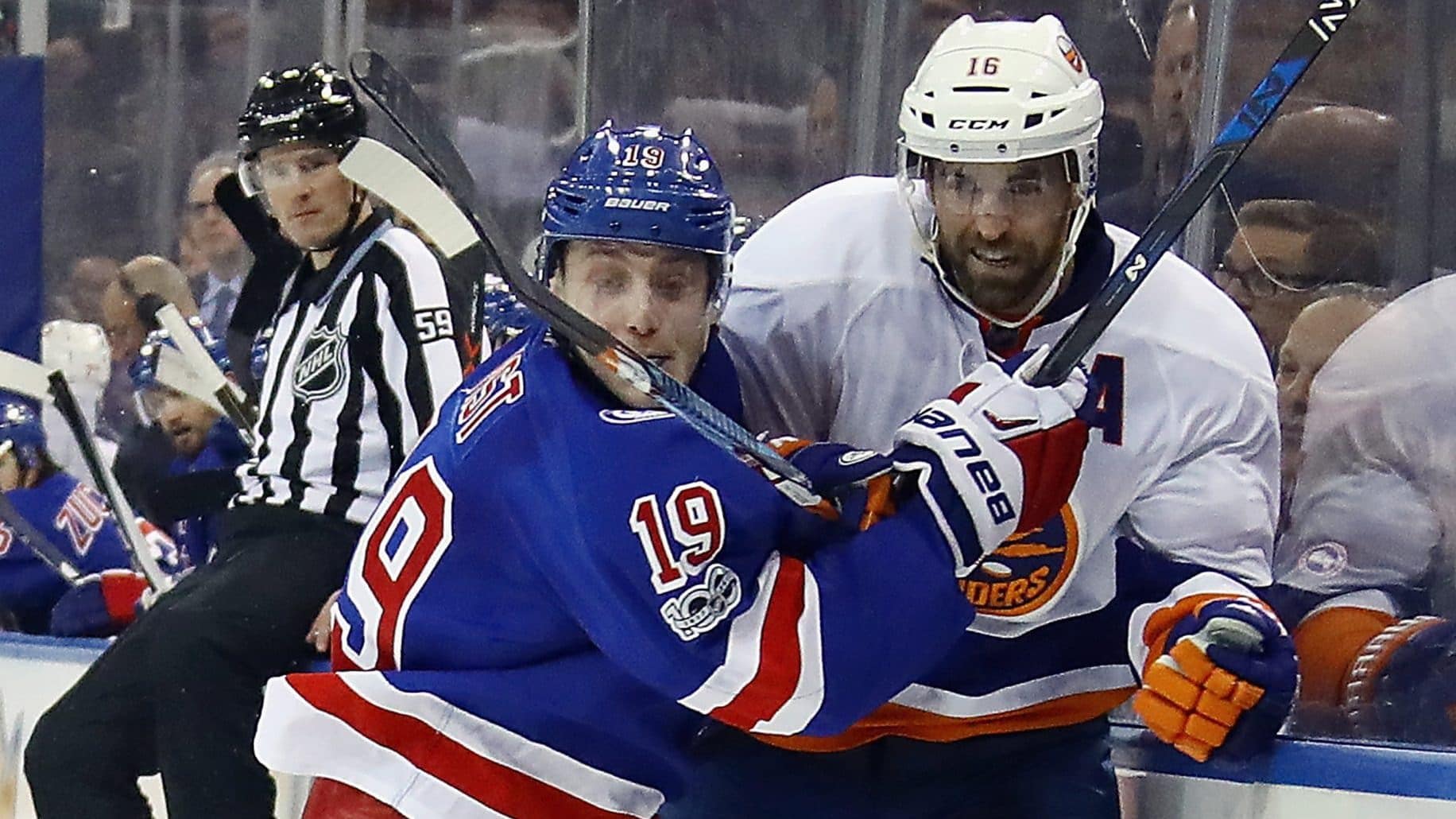 Ladd is creating a logjam
Ladd is 32 years old at the time of this article being written. At the conclusion of his massive contract, he will be 37. What that means is if the intention is to eventually trade him, then he has to pick up the pace. If he doesn't, he will be packaged with a high pick as a "thank you" for the trade partner picking up his contract. If he is here for the long haul, he's only hogging a roster spot.
The Islanders have been fortunate enough to find talented forwards with mid to late first round picks such as Barzal, Josh Ho-Sang and prospect Kieffer Bellows. With Bellows still on the way and progressing with the Portland Winterhawks in the WHL, Ladd's time on the roster may have an expiration date earlier than his contract. There is no shot Doug Weight could keep his job by benching a $5.5 million contract for a lengthy period of time. Therefore, some roster change would have to happen.
Right now, Bellows' future with the Isles is uncertain because anything could happen. However, if he is going to be a pure goal scorer, he can't stay in Bridgeport just because Ladd is underperforming for about 16 minutes per game. Whether it's Bellows, Ho-Sang or any other prospect, Ladd should not be the reason they do not get their shot in the NHL.
Ho-Sang is experiencing difficulty at the AHL level now, but when he was in the NHL earlier this year, it was either he or Beauvillier that was scratched. Neither Ladd nor the former Islander, Jason Chimera, was scratched early despite their dismal offensive performances.
Ladd has yet to prove to Islanders fans that he is worth every penny of the big contract he signed almost two years ago. A year and a half into the Ladd era, the Islanders are currently on pace to miss the postseason in back to back years. In the event the Isles get nothing for him and buy his contract out, this could be the most costly of Garth Snow's mistakes. In this timeframe, money and years off of Tavares' prime have been wasted and there is no two-way forward that can replace that.