The New York Giants continue to add depth in the secondary and to the roster with the signing of speedster Curtis Riley.
The offensive line isn't the only position the New York Giants and general manager Dave Gettleman are stocking up on in free agency. Big Blue added another piece to its secondary on Thursday with the signing of former Tennessee Titans defensive back Curtis Riley.
Riley announced that he was New York-bound with a simple tweet saying "New York Giants!!!!!!!!"
New York Giants!!!!!!!!

— Boobie Miles (@curtis35riley) March 15, 2018
Riley is the second player the Giants have added to its secondary this offseason. Wednesday, the team signed ex-Carolina Panthers defensive back Teddy Williams to a one-year deal.
The White Plains, N.Y. native played well for the Titans in a backup role at both free and strong safety in 2017. In seven games, Riley totaled 161 snaps where he recorded 12 tackles, an interception, and a pass break-up.
The Titans signed Riley as an undrafted free agent out of Fresno State after the 2015 NFL Draft.
Riley spent his first season on injured reserve, sustaining an ankle injury during training camp that kept him out for the entire season.
He played in four games for the Titans during the 2016 season.
Riley has a little connection with the Giants. having played under new Giants assistant defensive backs coach Deshea Townsend last season with the Titans.
The biggest skill set that Riley has in his arsenal is his speed.
At Fresno State's Pro Day in 2015, Riley ran 4.49 seconds in the 40-yard dash.
His speed can make him very useful for the Giants on special teams while giving Big Blue more depth at strong and free safety.
Riley and Williams join 10 other players that have under contract in the secondary: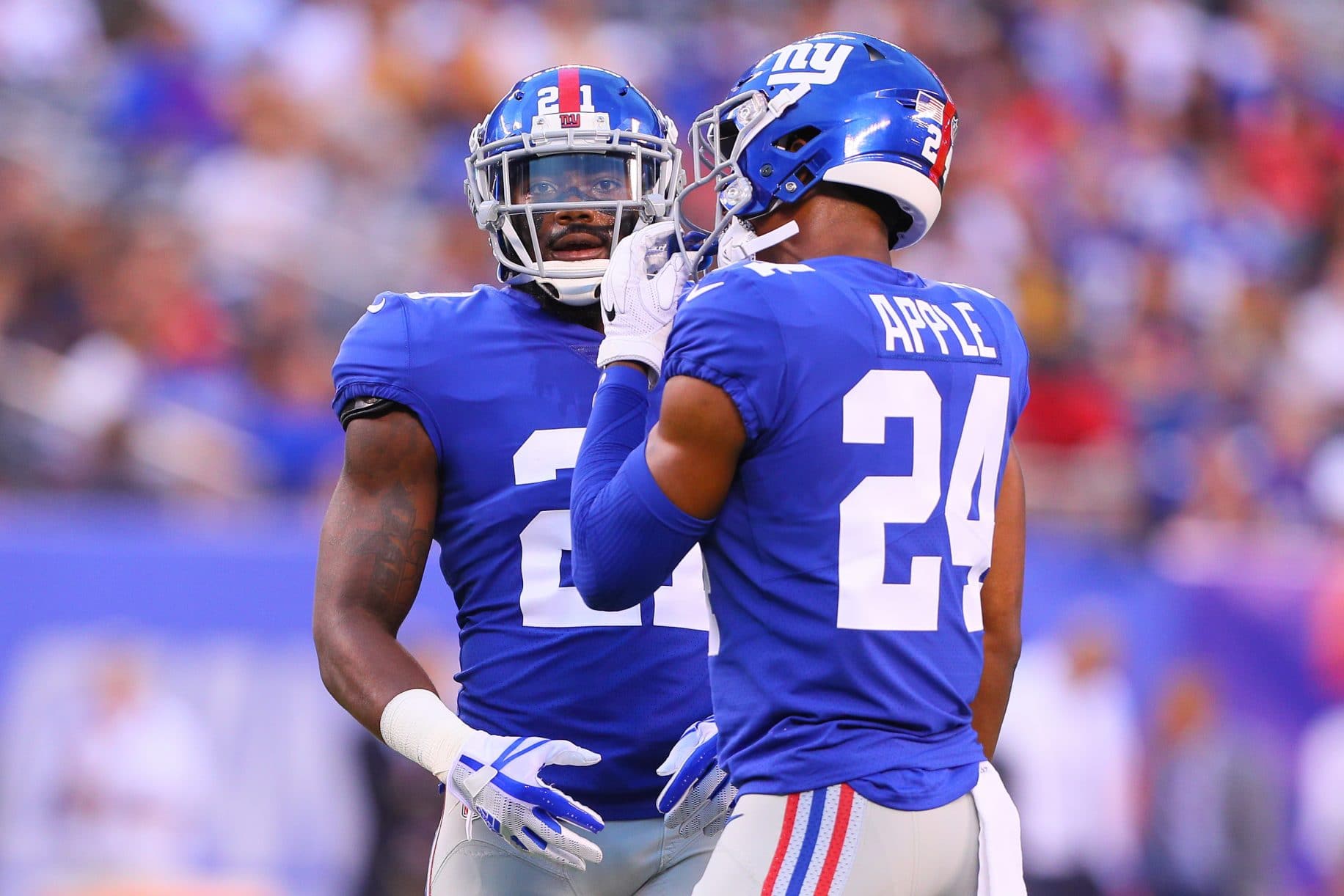 Janoris Jenkins
Eli Apple
Darian Thompson
Landon Collins
Donte Deayon
Jeremiah McKinnon
Ryan Murphy
Tim Scott
Andrew Adams
Brandon Dixon
Apple reacted fondly to Riley's tweet that he was joining the Giants, quoting the tweet with a reply saying "Let's get it!"
Let's Get it ! https://t.co/LIDPNjPc7Q

— Eli Apple (@EliApple13) March 15, 2018
The signings of Riley and Williams come on the heels of the Giants releasing cornerback Dominique Rodgers-Cromartie on Sunday.
Follow Steven Bassin on Twitter @SBassin_Sports.