With all of the moves the New York Rangers have made already—and those they may still make—the 2018-19 season may not be as bleak as some believe.
On Feb. 8, 2018, the New York Rangers finally accepted their fate. The team issued a statement regarding their future as an NHL contender, practically insinuating that the season had been lost and that the organization would be taking steps to rebuild.
The Rangers would go on to follow through with their promise at this year's trade deadline. The Rangers would sell off Nick Holden, Michael Grabner, Rick Nash, Ryan McDonagh, and J.T. Miller. They would acquire a plethora of prospects, picks, and even a couple of roster players.
Vladislav Namestnikov, 25, and Ryan Spooner, 26, have played at very high levels since coming to New York. These two young men, backed up by excellent goaltending, have allowed the Rangers to win three straight games entering play Tuesday. 
Namestnikov has a goal and an assist in his first three games with the Rangers. While is stats are not indicative of a jaw-dropping performance, his overall play has been very impressive since his arrival.
Spooner has put up excellent numbers in his first four games with the Rangers. Spooner has registered a goal and six assists over this span. His chemistry with Kevin Hayes has allowed Spooner to be making a difference every time he is on the ice. His vision and passing ability have been particularly noticeable, as implied by his assist totals.
Now, the Rangers last three games have translated to victories. Does a three-game win streak give me hope for a miraculous late-season run to a playoff berth? No, it does not.
In those three games, the Rangers have given up 143 shots. Yes, over the course of only three games against subpar opponents. The incredible performances of Henrik Lundqvist and Alexandar Georgiev over these three games have carried the Rangers over their opponents.
Is a team that gives up 35 shots or more a game going to make a run to the playoffs from the bottom of the Metropolitan Division? It's safe to say no. With both a defense in shambles and a head coach that continuously makes bad decisions, I don't see the Rangers having any lower than a top-seven pick.
With this inevitable poor end to the season on the horizon, the Rangers have their sights set on next season. They have several issues that need to be addressed. I will look to shed some light on these issues as I progress below: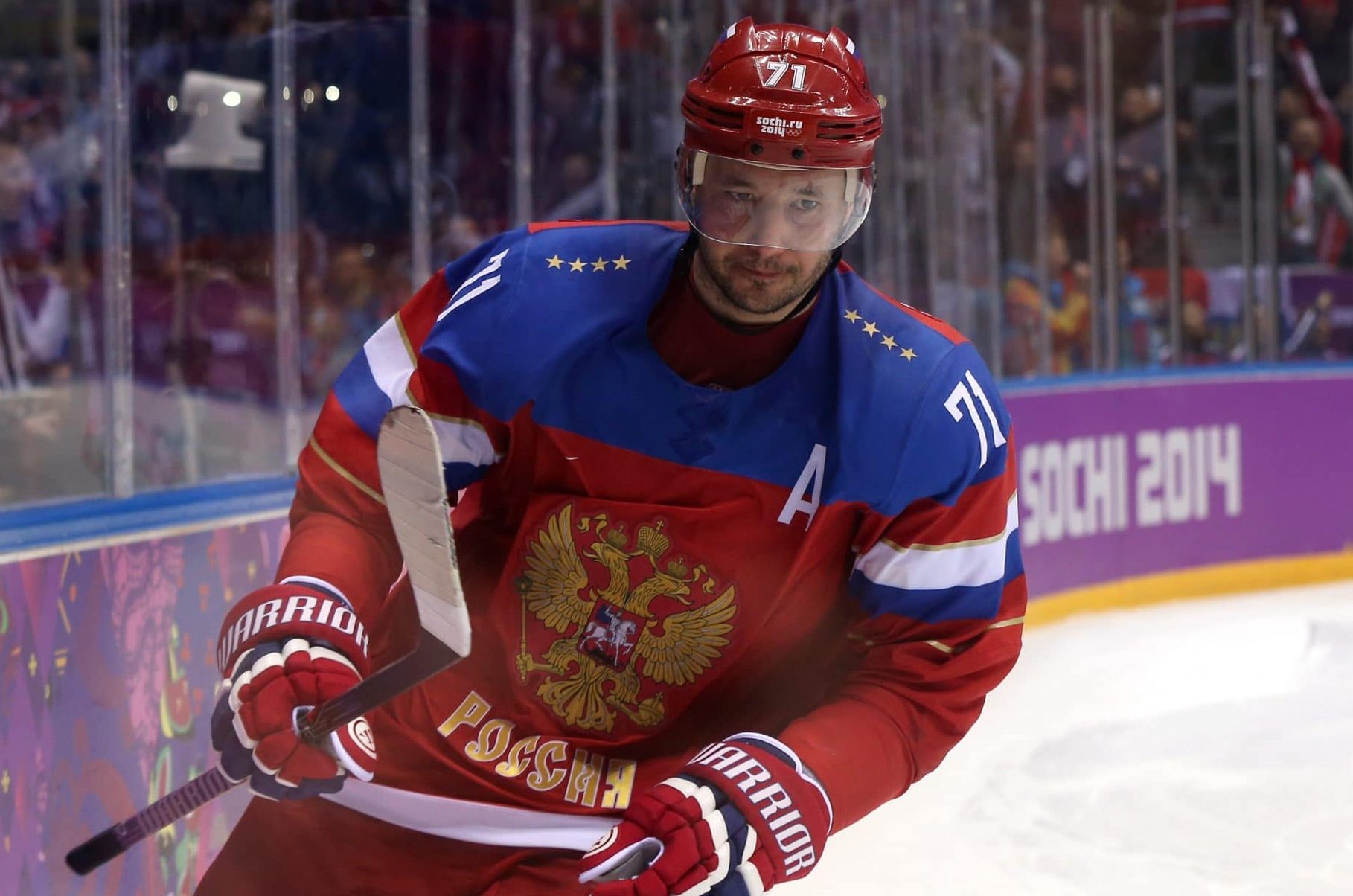 Ilya Kovalchuk
Rumors have been surfacing that Ilya Kovalchuk, former NHL superstar, is looking to return to the NHL from the KHL, where he currently plays on a team with Rangers prospects Yegor Rykov and Igor Shestyorkin.
Ilya Kovalchuk has confirmed his intention to leave KHL after this season to play in the NHL.

— Aivis Kalniņš (@A_Kalnins) February 25, 2018
Kovalchuk, who will be 35 years old at the start of next season, could provide a burst of skill in the top-six for the Rangers, as well as a much needed veteran presence. He can mentor young players and even be a sort of salesman to get players like Rykov and Shestyorkin out of Russia as soon as possible.
Now, I am only in favor of signing Kovalchuk to a two-year deal (at most), with an annual salary of about $5 million per season (at most).
This way, Kovalchuk could provide a veteran presence to a young team in desperate need of it. If his numbers are poor, the team is only stuck with him for two years. If his play is close to his performance in the KHL this year, he could be flipped at the deadline for even more picks and prospects if the Rangers are performing poorly.
The "Issue" of Center Depth
The Kovalchuk predicament is one of many the Rangers will have in the offseason. Another pressing issue the Rangers must address is the abundance of centers they have, both on the current roster and in Hartford.
Filip Chytil and Lias Andersson could very well make the jump to the team next season; it is even preferred that they do. In another season dedicated to rebuilding, meaningful NHL experience could be imperative for the two prized prospects.
But, for this to be worth the transaction, the Rangers must deploy them properly. Chytil should be used on the second line. Andersson should be used as the third line center.
Chytil's offensive skillset and vision warrants a top-six role at the NHL level. Andersson is more of a two-way forward who does it all. He has drawn comparisons to Chris Drury and Derek Stepan, for those seeking a more comparative analysis.
With this deployment, both players can exercise their styles of play freely, while also not being restricted to a role that serves as a detriment to their development.
In a rebuilding season, a move like this is vital to make so Chytil and Andersson can develop as efficiently as possible. But for Chytil and Andersson to play top-nine roles, both as centers, Kevin Hayes must be let go.
Hayes, while showing tremendous skill and versatility in his time in New York, is a restricted free agent this summer. His demands could range up to five years with an annual salary of $5.5 million.
Hayes does not fit into the long-term plans of the Rangers like Chytil and Andersson do. Both prospects look to exceed Hayes' ability on the ice and are both younger.
Hayes, unlike Spooner and Namestnikov, also isn't a good fit on the wing. Spooner and Namestnikov can be deployed on the wing and perform at a high level. Hayes thrives at the center position. All three are RFAs this summer.
If Hayes is let go, Chytil and Andersson will be safe bets to control the second and third line center positions. Mika Zibanejad will hold the first line center position for the time being.
The fourth line center seems to be the only remaining question. Prospect Brett Howden, acquired from the Tampa Bay Lightning at the deadline, doesn't seem completely ready to make the team quite yet. He will likely need another year to develop, this time in Hartford.
The fourth line center, while not being minuscule, is not the most important position on the team. The Rangers could likely sign one of many fourth line centers on the free agent market this summer. Players like Mark Letestu, Valtteri Filppula, or Derek Ryan. Each of the three has served as their team's fourth line center and have put up respectable numbers. All three are over the age of 30 and can provide veteran leadership to a rebuilding team.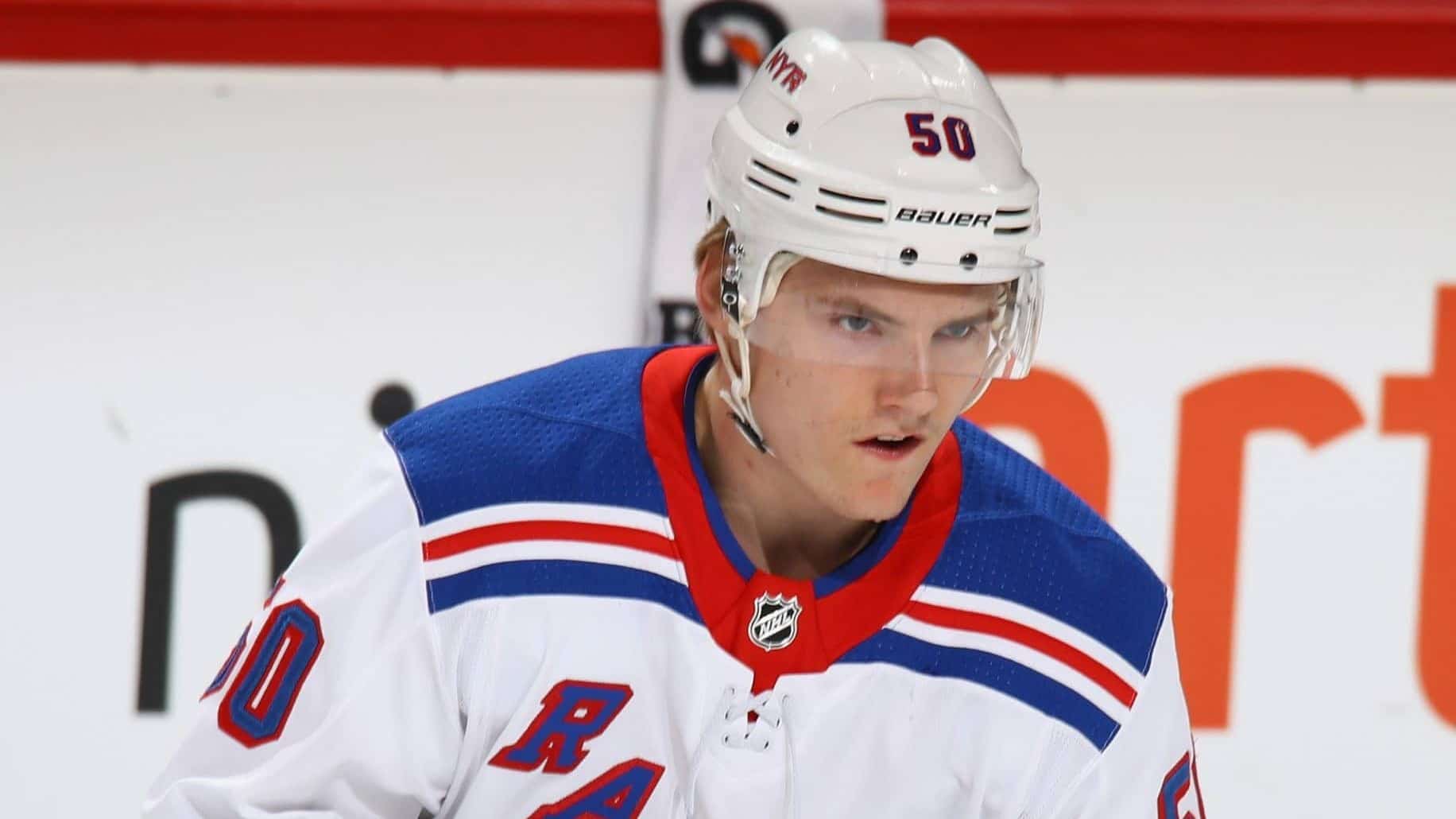 The Draft
The 2018 NHL Entry Draft will be the most important part of the offseason for the Rangers. The team will likely have a top-seven pick, coupled with two later first rounders, an early second rounder, a mid-second rounder, an early third rounder, and a late third round pick.
For the purposes of analyzing next season, I will look only at the top-seven pick considering that this pick will, more than likely, start with the team next season.
Due to the lottery system, it is nearly impossible to truly ascertain where the Rangers will fall in the draft rankings. For the sake of argument, let's say the fall at picks five through seven. Here, they have a very realistic chance of landing an Adam Boqvist or a Quinn Hughes. Both draft prospects look to be potential superstar defensemen at the NHL level.
If the Rangers manage to land one of the future studs, the team could have its first true superstar defenseman in the making since Brian Leetch.
This, with Brady Skjei and Kevin Shattenkirk next season, could be the start of something special. Marc Staal would presumably stay as well.
With Libor Hajek and Yegor Rykov likely making their debuts in 2019-2020, the Rangers defense should have its foundation set for many years to come.
Projecting Lines
Let's say that all of these predicaments are addressed as I believe that they should be…the Rangers lines should look something like this:
Forwards:
First Line: Kovalchuk-Zibanejad-Pavel Buchnevich
Second Line: Chris Kreider-Chytil-Mats Zuccarello
Third Line: Spooner-Andersson-Namestnikov
Fourth Line: Jimmy Vesey-Letestu-Jesper Fast
Defense:
First Pair: Boqvist-Skjei
Second Pair: Kevin Shattenkirk–John Gilmour
Third Pair: Neal Pionk–Staal
Goalies:
Starter: Lundqvist
Backup: Georgiev 
The defense would continue to have its problems, but the rest of the team looks to be very, very interesting. The entire forward group would be lethal, with an all-around style of play throughout the bottom-six. This bottom-six would be skilled players on top of their two-way style, which would even out the depth very well.
With added experience, Pionk and Gilmour should improve even more next season. Boqvist, if the Rangers do add him, would make an immediate and profound impact, while Skjei and Shattenkirk would continue their contributions. Staal can serve as the leader of the defense due to his experience and genre with the team.
As for Lundqvist, despite the fact that he's aging, I see no reason to worry about him.
This lineup, to be properly crafted, would require a lot of "ifs" to be fulfilled. The good thing this is that these "ifs" are not impossible to satisfy. They're actually very possible.
While the draft pick remains the biggest question at hand, there is no substantial way to decipher the Rangers lineup for next season. At the beginning of this season, who could've imagined that the lineup would look the way it does now?
This lineup, while not completely elite, will look to do damage next season if the Rangers act as they should.
The Rangers rebuilding process may be shorter than expected. The team very well could be competitive next season. The pieces are there. They are young but are there nonetheless.
It'll be interesting to see how the Rangers handle the issues in the offseason.