No playoffs, no problem for the New York Rangers, whose roster restructuring is in high gear and should be a source of major excitement for the fan base.
One week later, some of the dust from the New York Rangers' stunning housecleaning has settled, though the rest of it won't be gone until the summer.
Fans are still learning new names, perhaps looking up individual statistics and profiles, trying to figure out in their heads how it all fits together for the rest of this season and next.
Now – can the NHL draft just get here, too?
Disorienting times, yes, but also very exciting ones for the Blueshirts faithful, who for the first time in so long don't recognize the roster – but can't help but look forward to what it might become.
For what the Rangers have done here can't be construed as anything but positive. The decision to reload was the easy part, frankly. The club was regressing and patching holes for the sake of remaining somewhat relevant in the playoff race this season and perhaps next wasn't the way to go, and everyone knew it.
Securing the excellent haul from the trades of Michael Grabner, Rick Nash, Nick Holden, Ryan McDonagh and J.T. Miller was more difficult, and general manager Jeff Gorton aced that phase. The tally: Four prospects, three of which are highly regarded; two first-round picks, one second-rounder and another second that could become a first; four roster players, at least one of which looks like he'll be a part of the long-term plans.
The next – and hardest – phase? Ace the draft picks in Dallas from June 22-23.
"It's on us. We have to figure out where we are going and what we are doing with our picks, how we are moving forward with our young players," Gorton told WFAN radio Tuesday.
No, even the early stages of this remake are far from complete, but it looks like management could hardly have done much better to this point. Barren in the youth department after trading away four consecutive first-round picks from 2013-16, the Rangers' system should be utterly loaded after the draft as the club looks to take a page out of the Yankees' book – should they decide to make all those picks and not trade some of them, of course.
It's doubtful the club will be able to make an instantaneous return to playoff contention as the Bronx Bombers did, but the rebuild could prove to be much faster than expected, limiting the pain that's always associated with turning it over and starting anew.
It will be even less painful if fortune smiles on the Rangers and they win the draft lottery and the right to take presumptive No. 1 overall pick Rasmus Dahlen, whom scouts see as a franchise defenseman who is ready to play in the NHL almost immediately.
"The last couple of weeks have been very difficult and pretty emotional. I've never been a part of anything like this and neither have most of us on this team," alternate captain Jesper Fast told Larry Brooks of the New York Post. "Now, though, we have our team. We can try and build something here."
Much of the building Fast referred to will be an off-Broadway production, of course. Barring a Yankees-like turnaround, it could be a difficult season – or two or three – for those on the big club as the kids develop in the AHL, Europe or college.
That's what the acquisition of Vladislav Namestnikov, Ryan Spooner, Rob O'Gara and perhaps Matt Beleskey was about: Giving Alain Vigneault—or whoever the coach happens to be—reinforcements for the present and immediate future.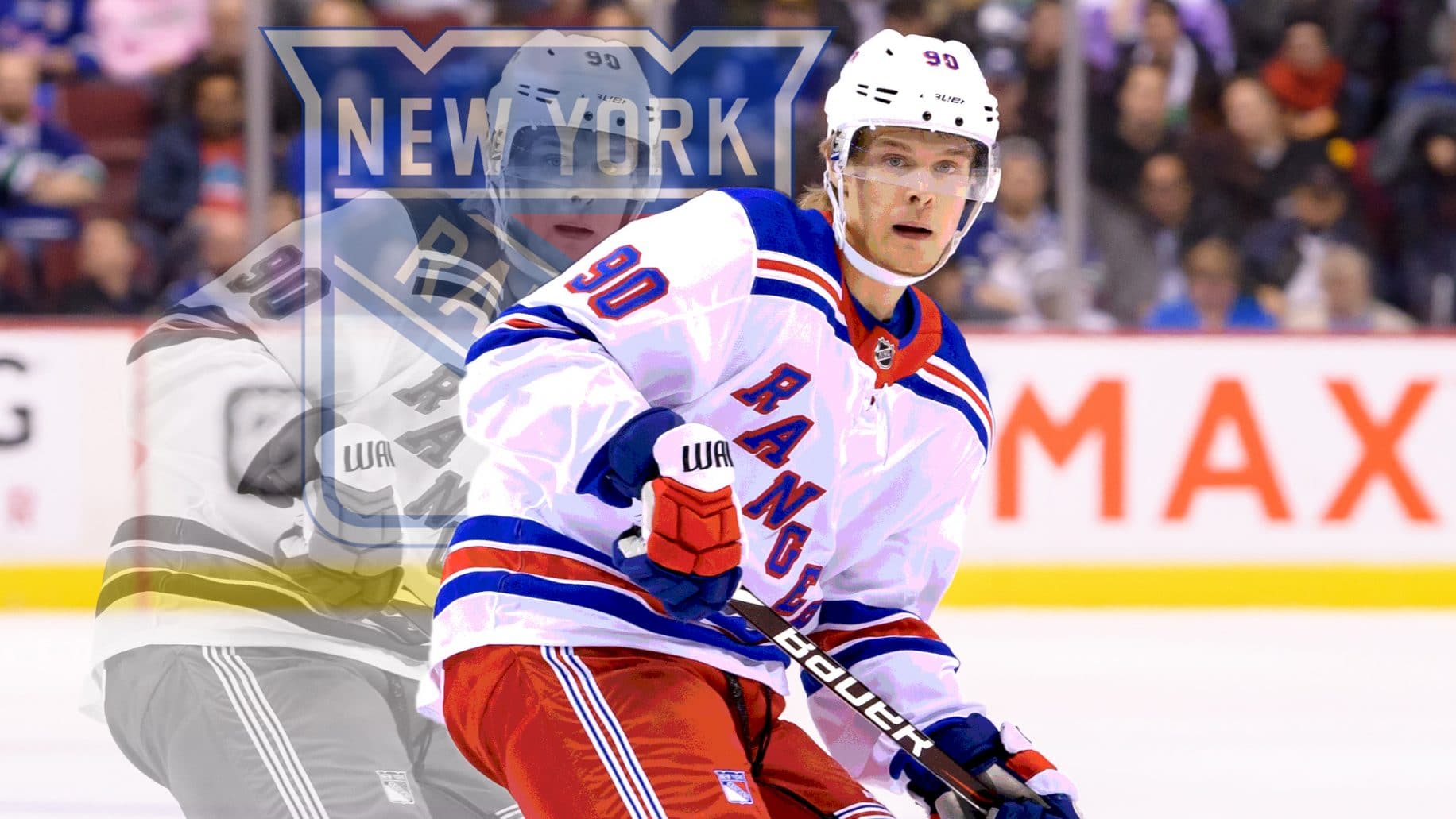 In the case of the impressive and talented Namestnikov, who had a goal and an assist in the Rangers' 6-5 overtime win at Vancouver on Wednesday, he's probably seen as a piece of the long-term future. For those other three, it's hard to say.
But it speaks to management's sense of responsibility to manage this change as well as possible, admirably doing what they can to keep the Rangers from completely cratering while prioritizing a promising rebuild.
Best-case scenario next season? Perhaps the new-look Blueshirts (it's not time to give them the "Baby" label, a la the Yankees), facing little pressure to deliver results, make a run at or actually earn a playoff berth. There's already a decent amount of young talent on this roster that might keep trending upward in Kevin Hayes, Pavel Buchnevich, Jimmy Vesey and some of the young defensemen, along with an assumedly healthy Chris Kreider and Namestnikov. That group will likely be joined by one or both young centers Lias Andersson and Filip Chytil, last year's first-round picks for whom the Rangers also have high hopes.
The Rangers will also have ample cap space, and that could mean taking on another unwanted Beleskey-like contract in a trade if it also brings more prospects. Free agency could mean the return of Nash or Grabner or others, and a blockbuster trade isn't completely out of the realm of possibility (Erik Karlsson? Nah).
The rebuild announced in a formal letter to fans Feb. 8 has reached high speed faster than anyone likely thought it would. There's a long way to go here, but the process should be one that's more than worth watching – and getting excited about.