The New York Islanders have a 0-4-3 record in their last seven "must-win" games and there's plenty of blame to go around for what transpired this season, but most of the blame falls on the shoulders of Garth Snow.

That's all, folks.
The New York Islanders started their season off hanging around in the playoff picture for most of the season, but now find themselves well outside of the playoff picture by five. The fact that former Islander head coach Jack Capuano's Florida Panthers are on an absolute tear only adds salt to several fresh wounds for fans.
Yes, the Islanders are still technically just five points out of a spot, but it's been the same story for the 2018 calendar year so far and fat chance that their odds change in the last 15 games of the season. It's best to rip that band-aid off right now while there's still a chance to do so.
The 2017-18 season will go down as another season cut short in April due to issues that could have all been resolved through a couple of moves up and down the Isles roster, but went ignored and another vote of confidence from General Manager Garth Snow ensured no help would arrive.
There were opportunities to make some in-house moves throughout the season. Calvin de Haan's injury was a massive blow to the Isles top-four and no move was made.
Then Johnny Boychuk, half of the Islanders top defensive pairing, was sidelined for over a month—and still, no move was made. Snow came out and provided the same narrative he fed the media last season when the Islanders were struggling, which was a vote of confidence in the roster that he constructed.
For a season that began with so much promise, the Isles season-ending collapse was the final reminder that not even one of the league's best offenses can pull the weight of an inept tandem of defense and goaltending.
Fans will rightfully look for someone to blame, and that man has already been publicly put on blast.
Perhaps no other fanbase, except maybe the Edmonton Oilers, has suffered as much as the Islanders did this season. Between their strong start, winning the Belmont bid and securing plans for their future, everything seems to have gone as bad as good as it once was.
For those unfamiliar with what happens next, here's how it will all go down, probably (almost definitely).
Doug Weight will likely cite the reason for the defense's failure as a "transition" in getting to know the coaching staff and their way of doing things, and getting to finally understand it too late in the season and how key injuries held two of their biggest minute-eaters out of the lineup (one who will likely be gone next season).
Then, the goaltending will fall under scrutiny as Jaroslav Halak likely enters free agency and the Islanders will turn to Thomas Greiss through the next two seasons after posting a .891 save percentage in 24 games.
To cap it all off, Snow will preach to the media that injuries hindered the Islanders from reaching their full potential, and the acquiring of Brandon Davidson and Chris Wagner were both integral additions to the Isles lineup.
It's gotten so predictable and stale this season that it's just sad. Doug Weight's sudden rise at the end of the 2016-17 season ends poetically with an equally impactful fall.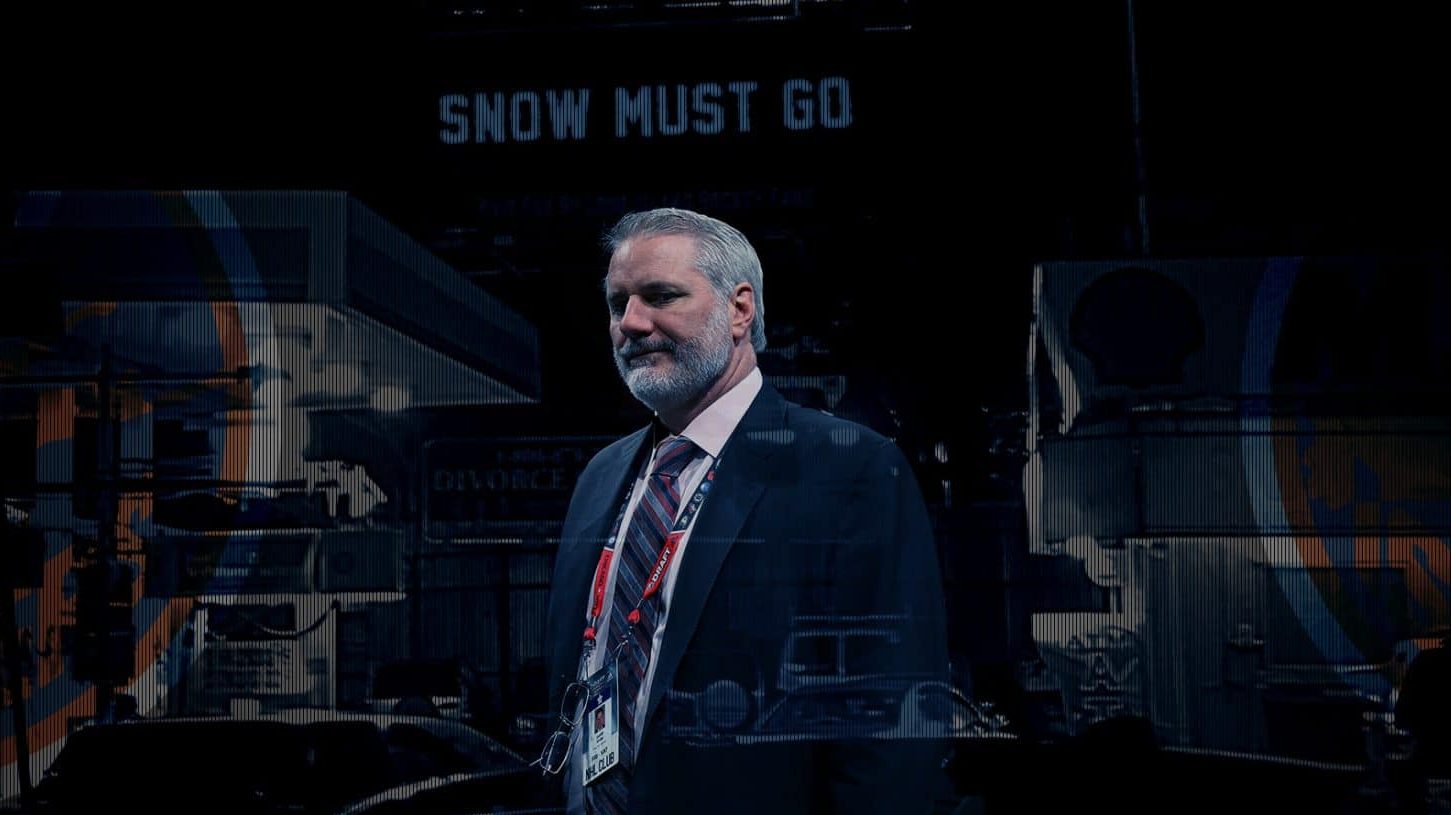 Culture Shock
The 2017-18 season reflects a dangerous "culture of friendship" that Snow has carefully planted within the Islanders and one that seemed to have been uprooted for a brief moment last season when the organization said goodbye to Jack Capuano.
The Isles "culture of friendship" has been a staple of Snow's regime since he first took office in 2006. It's the kind of culture that causes two consecutive seasons of anger and frustration (and dates back even further, as you all remember) as the Isles are caught outside looking in yet again.
It's time to uproot this method of running not just a hockey club, but what is essentially a business.
Snow has broken the first rule of business, and that's to never get involved with friends. Someone who is unable to differentiate between making a decision to better the organization, or better their personal interests, should not be in the position they are in.
For the second-straight year since officially becoming majority owners, Jon Ledecky and Scott Malkin's Islanders will not see the post-season.
It's time for them to take action, and establish their influence over the Islanders. Whether that's hiring a Team President, firing Garth Snow, or both, something has to give.