Former Cosmos Head Coach Giovanni Savarese returns to the New York/New Jersey area as his Portland Timbers visit the Red Bulls on Saturday.
When Giovanni Savarese steps onto the pitch at Red Bull Arena on Saturday night, he'll certainly experience a plethora of emotions because of his connections to soccer in the tri-state area.
Savarese played collegiately for Long Island University and would begin his professional career with the Long Island Rough Riders. He would go on to play for the NY/NJ MetroStars and was named one of the twenty greatest players in MetroStars/Red Bulls franchise history. After his playing days were over, Gio would come back to the organization as their head of youth development.
In 2010, Savarese joined the New York Cosmos as director of their academy and then was named Head Coach of the storied franchise in 2013. He promptly led the Cosmos to five playoff appearances, four trips to the championship final, and three Soccer Bowl wins during a magnificent five-year run.
But after last season, Savarese's dream of coaching at the highest level of soccer in the United States came true when he was hired as the third head coach of the Portland Timbers in their MLS history. Savarese will lead his new team into Harrison, New Jersey on Saturday night to face the Red Bulls.
"There's no doubt that there's a high level of excitement going to (New Jersey) because of my history, but the reality is that I'm leaving that emotion with a great balance," said Savarese. "I feel very centered in concentrating on the task."
Savarese is hoping for better results on Saturday against the Red Bulls after the Timbers opened the season with a 2-1 loss to the Los Angeles Galaxy this past Sunday. After guiding the Cosmos through their re-boot era, Savarese now finds himself at the helm of a club that plays in a city with a rich soccer tradition.
"It's exciting to be able to now have this challenge to be able to coach in Major League Soccer with a club that has a good culture," said Savarese, a native of Venezuela. "To be able to be part of this club now is exciting. Unfortunately, our first match wasn't what we expected with the result but now we're going to (New Jersey) and we're hoping to bring some points back (to Portland)."
Savarese certainly paid his dues to get this opportunity.
With the Cosmos, he guided the club to a record of 65-26-44 in 135 regular season games. He's always been well prepared as a head coach and his intensity for every match his evident by his demeanor on the sideline. Gio's coaching style and the way he goes about his business has not changed in his transition to the Timbers and MLS.
"To be honest, I've been feeling normal every game," said Savarese who enjoyed an 18-year professional playing career. "I'm definitely excited about the challenge and the level of the challenge. My feelings are very centered and feeling like every other match that I've always coached. I prepare with the same intensity and the same discipline."
With the Cosmos, Savarese was able to attract quality talent to the second division North American Soccer League like international stars Marcos Senna, Ayoze, and Raul. He brought in MLS caliber players over the years like retired Cosmos captain Carlos Mendes, defender Hunter Freeman, and midfielder Andres Flores who he brought with him to Portland.
"It was a good thing that I was able to bring Flores," said Savarese. "I think there are definitely other players that I would have loved to bring but we had a complete team at the moment. To also be able to bring staff has been very positive because they understand the way I like to play."
Savarese also brought former Cosmos Assistant Coach Carlos Llamosa with him to Portland. He would have liked to have brought his former goalkeeper Jimmy Maurer with him as well, but Maurer signed with FC Dallas and was in the starting lineup for a 1-1 draw with Real Salt Lake this past Saturday.
"It was great to see Jimmy starting for Dallas," said Savarese. "I definitely would have loved to have him here but the timing didn't work in our favor to be able to accomplish that. Seeing some ex-players that were with us with the Cosmos is what you want to see because it means that those players had a good experience."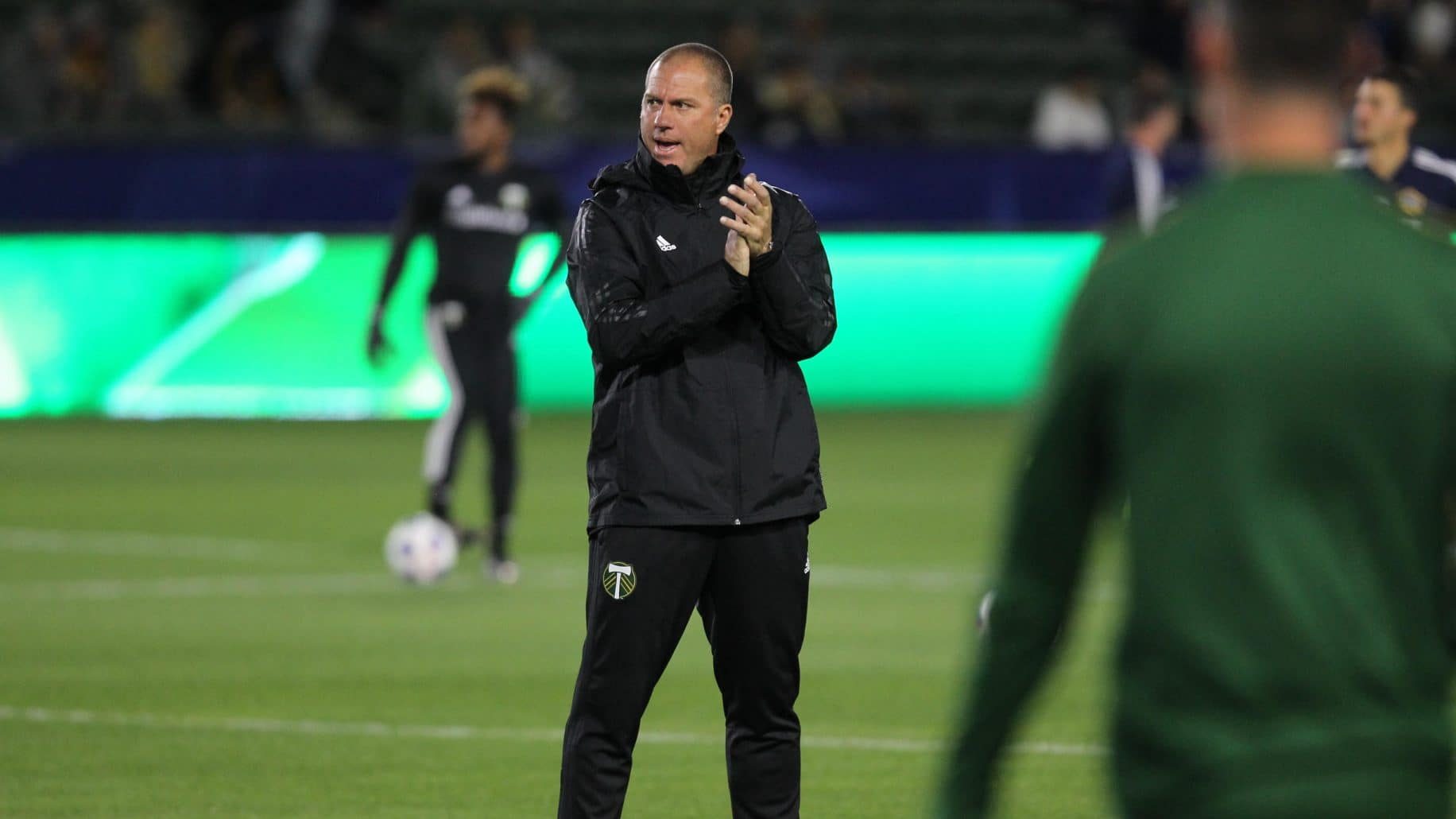 Other former Cosmos who played for Savarese that are now with MLS teams include goalkeeper Kyle Zobeck (Dallas), midfielder Eric Calvillo (San Jose) and defender Jimmy Ockford (San Jose).
Soccer fans in Portland had to be thrilled when the Timbers hired Savarese because of the success he had with the Cosmos. As he embarks on a new chapter of his coaching career out west in Oregon, Savarese has brought with him many great memories from the last five years in New York.
"Looking back, there's a sense of pride in what we were able to accomplish during those years (with the Cosmos)." "There's a level of happiness with regards to the memories that we built with players, with the staff, and with the different ownership. There were difficulties as well but overall it was a great time for my career. I was very pleased to have had the opportunity to be part of the New York Cosmos."
And now the future of Savarese's former team as well as the entire North American Soccer League is in jeopardy.
This past September, as the 2017 NASL season was winding down, the United States Soccer Federation stripped the league of its Division Two classification. The NASL has since filed a lawsuit but their request for an injunction that would have restored D2 status while the litigation was ongoing was denied. That ruling forced the NASL to cancel the 2018 season leaving players, coaches, and staff unemployed.
"No doubt there's a level of sadness when you see what's happening right now in the NASL and the jeopardy of the future of the Cosmos," said Savarese. "I'm always very attached to the clubs that I participated with. I put my heart into it when I played for the MetroStars when I worked for the Red Bulls and my time with the Cosmos. I hope some good things can come in the future."
For Giovanni Savarese, the present and the future look pretty good.
After a great job at the helm of the New York Cosmos, he's found a new home in Portland with the Timbers and has reached the pinnacle of club soccer in North America by becoming a head coach in Major League Soccer. This Saturday, he'll look into the stands at Red Bull Arena and see plenty of fans that once cheered for him both for the MetroStars as a player and the Cosmos as Head Coach.
Welcome home, Gio.