New York Jets general managers Mike Maccagnan inexplicably dismisses the defensive line as a non-positional need on Monday.
It's been a disappointment for years. The Sons of Anarchy, a nickname known among fans of the New York Jets yet just a TV show elsewhere, is a non-entity in NFL terms these days.
Muhammad Wilkerson, Sheldon Richardson and Leonard Williams possessed the talent to be the best defensive line in football. Actually, in 2015—during Big Cat's rookie year—the trio was fortunate enough to play alongside Damon Harrison, the clearcut best of the bunch.
They should have dominated every line they faced. They didn't. Now, only Williams remains coupled with a ton of questions. What's troublesome isn't the thin appearance of the line. It's that general manager Mike Maccagnan doesn't seem to think it's a position of need at the moment, per Ralph Vacchiano of SNY.
"I don't necessarily view it as a position of need per se for us right now," said Jets GM Mike Maccagnan.
If that wasn't amazing enough, Mikey Mac poured it on.
"I think we feel pretty good about the players we have," the Jets GM said. "There are other positions we're probably more focused on going into the offseason. There's always players in pro free agency. There's players in the college draft at that position. Whether we add one at some level, I wouldn't necessarily rule it out but I don't think it's a high priority for us right now."
Yikes. That's awful talent evaluation, plain and simple.
The only saving grace for Maccagnan here is Vacchiano wrote it up with the outside in the picture, speaking about edge rushers like Ziggy Ansah and Demarcus Lawrence who have since both been tagged by their respective franchises. Due to the fact Todd Bowles runs a 3-4, the EDGE isn't part of the D-line.
Maccagnan understands EDGE is a great position of need. But still, the interior is also devastatingly weak.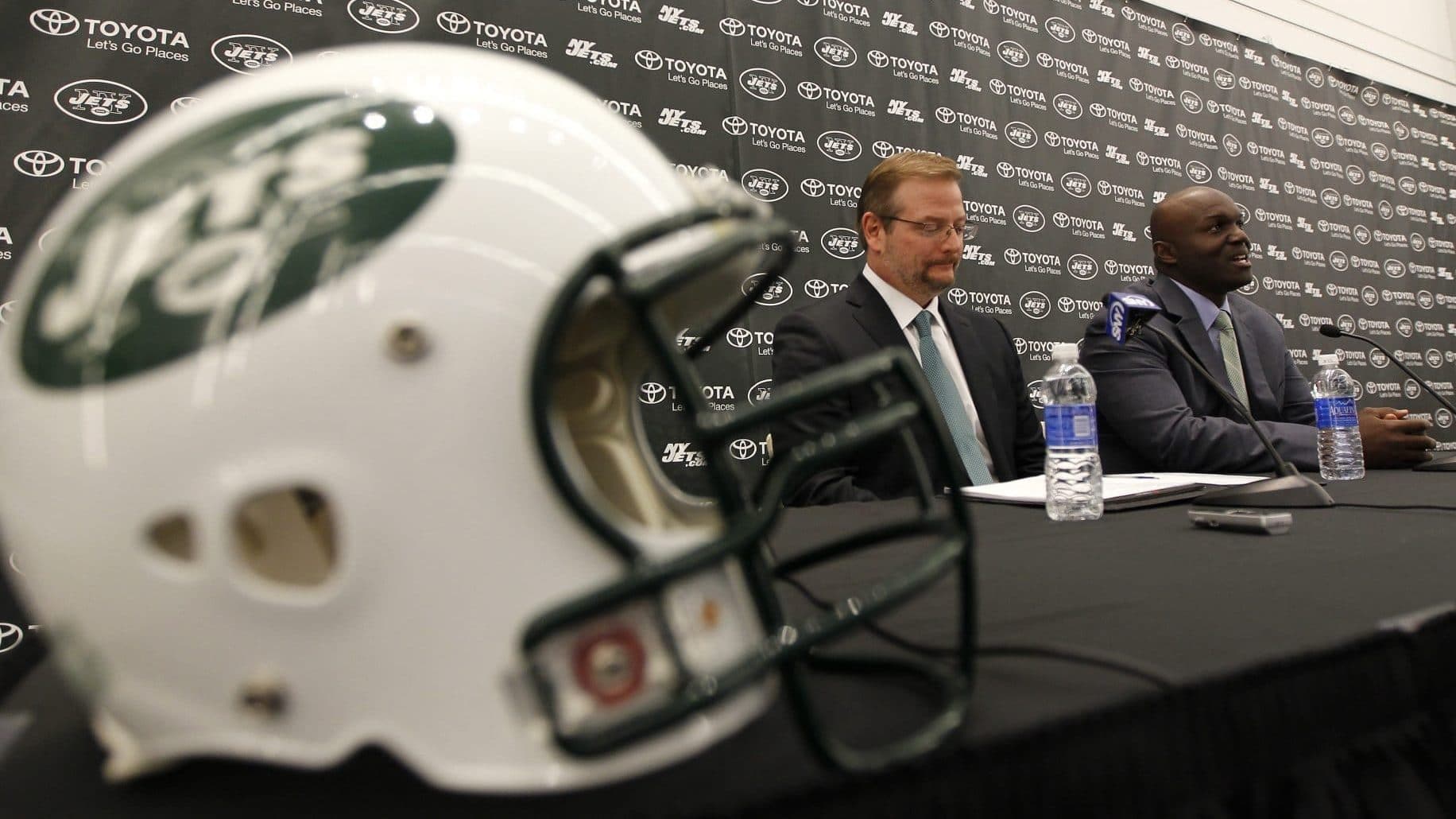 The only two decent bodies are Williams and the aging Steve McLendon. Even with three starting spots in the base and two in the sub package, it's critical to be overly deep on the line. In fact, it raises serious questions when it comes to Maccagnan's overall philosophy.
Since taking over, he's only drafted one offensive lineman in three seasons (Brandon Shell in the fifth round). He's allowed a beastly D-line evaporate into nothing while watching his O-line allow a few free-runners a game for two years now.
While his statement about other positions perhaps gaining more attention is true, the line of scrimmage on both sides of the ball always needs to be a positional need. The athletic guys can't get it done if those big heavies are blocking or eating up blocks.
Yes, Maccagnan, your D-line is an absolute area of need. And while you're at it, so is that O-line.
Football always begins upfront, on both sides. An old-school talent evaluator needs to call Mike Maccagnan and provide that little blast from the past that still holds true today.