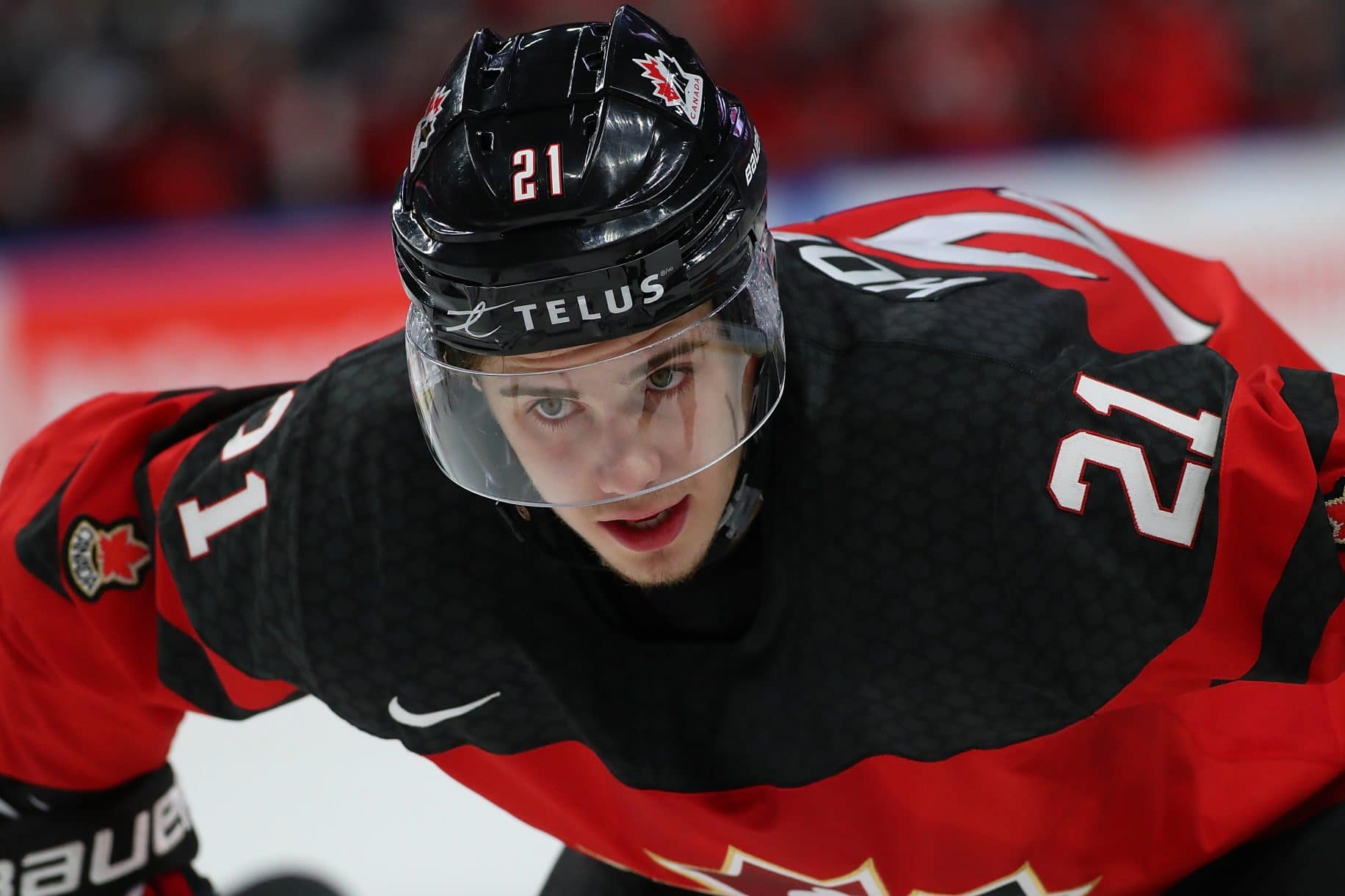 By the end of the afternoon on Feb. 26, the New York Rangers had added a plethora of prospects to help get the rebuilding process going.
Following the hectic trade deadline that concluded shortly after 3:00 p.m. ET on Monday, the New York Rangers had sold off some of the biggest names on the team over the last couple of seasons. The players traded away over the past couple of weeks have been, most notably, Nick Holden, Michael Grabner, Rick Nash, J.T. Miller, and captain Ryan McDonagh. In return, the Rangers attained multiple picks and an interesting group of prospects.
The notable prospects received by the New York Rangers over the last couple of weeks include Yegor Rykov  (New Jersey Devils), Ryan Lindgren (Boston Bruins), Brett Howden (Tampa Bay Lightning) and Libor Hajek (Tampa Bay Lightning).
Of these four prospects, three of them are defensemen. The only forward of the group is Howden, who is a center.
Within this article, I will attempt to give you a brief synopsis as to what each player offers to the Rangers, his style of play, and his skill level.
I am by no means a professional analyst of NHL Prospects. I am simply going off my knowledge of the game, my experiences playing the game, and my understanding of what will help the Rangers best at this point in time.
Yegor Rykov
Rykov is a two-way defenseman that plays on the third defensive pairing on SKA St. Petersburg; the best team in the KHL. Rykov, 20, is said to be NHL ready by prospect analysts, particularly Steve Kournianos.
Rykov is described as being a very smart defenseman in his own zone. His reads are excellent and his size, at 6-foot-2, 200-pounds, is very good for a kid his age. He is praised by many as a capable mover of the puck and as a capable passer from his zone. He can skate well, is willing to involve himself offensively, and can contribute defensively with a physical, and intelligent, on-ice presence. A solid NHL comparison for Rykov is said, by Blueshirt Banter's Alex Nunn, to be Dmitri Orlov, which is a very solid comparison, to say the least.
Rykov, in all of this analysis, can give the Rangers a nice, top-four defenseman that compliments a puck-moving defenseman on the second pairing (maybe a Kevin Shattenkirk?) well.
Not great goaltending here, but again you get a feel for Rykov's (#NYR) willingness to engage offensively. pic.twitter.com/fq1r4gEean

— Alex Nunn (@aj_ranger) February 23, 2018
D Ryan Lindgren
Lindgren is a strong, physical, stay at home defenseman that the Rangers are lacking great right now. Lindgren, while not having a very intimidating offensive presence, is an intelligent stay at home defenseman that can skate well, break up plays, and use his solid frame to win puck battles along the boards in the defensive zone. Despite being listed at only 6'0, 205 pounds, the 21-year-old defenseman can bring the Rangers what they desperately need…a defenseman that is actually a defenseman! Not a fancy puck-handling, offensive, play-no-defense defenseman…a defenseman!
C Brett Howden
Howden, the only forward prospect received by the Rangers in this year's trading frenzy, brings a traditional, two-way type center role to the Rangers. Howden is a power forward that can drive to the net using his 6-foot-3, 195-pound frame. With his size, at 19-years-old, Howden is a physical forechecker and defensive center. He has good skill as a passer as well, but his leadership qualities are his most interesting aspect.
With a team as deep at center as the Rangers will be, Howden can be a very effective fourth-line center in the early stages of his career. His style of play will fit the role perfectly, allowing Mika Zibanejad, Filip Chytil, and Lias Andersson to serve in the center positions above him. He'd be far more skilled than most fourth-line centers, but his style of play would serve the role, for the Rangers, very nicely.
D Libor Hajek
Hajek is a bit of an upgrade from Lindgren, but the two are very similar players. Lindgren, despite his shutdown abilities and physicality, is not on the same skating level as Hajek. Hajek is often lauded for his skating ability and is seen as a guy who could serve as a very good third pairing defenseman who could eat physically grueling minutes.
Ultimately, while none of the four prospects aren't the most attractive we've seen, they each have upside to contribute as important depth players for the Rangers in the future. They can turn to the draft to search for future superstars. For now, they are building from the bottom up, which isn't the worst thing they could be doing.